Tom Holland Shuts Down 'Ben 10' Remake Suggestions
Tom Holland has sent fans into somewhat of a frenzy for a deadpan response about animated series Ben 10.
The Cartoon Network animated series is trending as fans fondly remember the show due to a clip by TikTok user Julian Bass and his audition clips.
Then, artist SpiderMonkey23 created an edit of Holland as Ben 10, in the style of Alien Force.
Unsurprisingly, the picture, which was shared on Instagram, captured Holland fans' imaginations, as they called for Netflix to reboot the series with the MCU star as the eponymous lead.
The caption reads: "So i decided to a #Ben10 #alienforce concept. Here is @tomholland2013 as an older Ben from Alien force. #Tomholland #ben10alienforce."
However, the Spider Man actor had other ideas.
Instagram meme account Daquan shared the photo with the caption: "What y'all think?" and Holland simply responded: "No."
Ben 10 ran from 2005 until 2008. The series follows a 10-year-old boy named Ben Tennyson who gets a watch-style alien device called the 'Omnitrix' which allows him to transform into various alien creatures with different abilities to fight evil.
The original series went on to inspire a franchise with Ben 10: Alien Force, Ben 10: Ultimate Alien, Ben 10: Omniverse being subsequently released, as well as another series in 2017.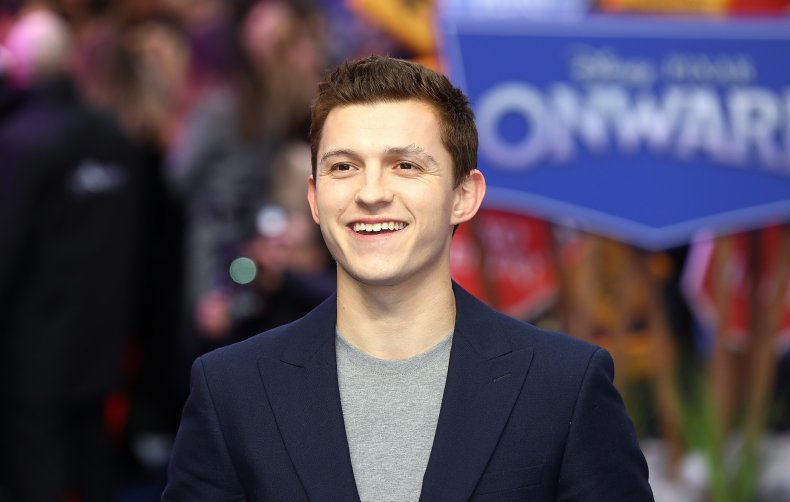 An animated movie based on the series titled Ben 10 Versus the Universe: The Movie, was announced in February and is set for release in the fall.
If a live-action version ever came to fruition, there are plenty of fans out there who want to see Holland take on the role, even if at age 24 he might be a little too old to play a teenager.
One fan tweeted: "I think he'd make a quality ben 10 i cant even cap."
While another added: "Cmon Netflix make this happen."
Another person tweeted: "Tom Holland as ben 10 would be sick."
The fan art by SpiderMonkey23 also imagined Knives Out star Chris Evans as a hypothetical live-action Ben from the future aka Ben 10,000 and 13-year-old Room star Jacob Tremblay as Ben from the "OG series."
Holland is currently filming a new Netflix psychological thriller, The Devil All the Time, co-starring fellow MCU star Sebastian Stan and next Batman actor Robert Pattinson, which is set for release on September 16.
Based on the novel of the same name by Donald Ray Pollock, the synopsis for the film reads: "In Knockemstiff, Ohio and its neighboring backwoods, sinister characters—an unholy preacher (Robert Pattinson), twisted couple (Jason Clarke and Riley Keough), and crooked sheriff (Sebastian Stan)—converge around young Arvin Russell (Tom Holland) as he fights the evil forces that threaten him and his family."
Ben 10 Versus the Universe: The Movie will be released on Cartoon Network later this year.