Tom Holland's Fred Astaire Casting Reminds Fans of Iconic 'Lip-Sync' Performance
Tom Holland has been cast to play Fred Astaire in an upcoming biopic about the legendary actor, dancer and singer, in a decision that is getting a mixed reception from fans.
However, while some are questioning whether the Spiderman star is the right choice for the role, others are sharing the 25-year-old's now-iconic performance on Lip Sync Battle which drew inspiration from Gene Kelly—one of Astaire's contemporaries.
The film itself is currently untitled but Holland announced his casting at an event promoting the Spider-Man: No Way Home on December 5.
"The script came in a week ago," Holland told reporters, per AP. "I haven't read it yet; they haven't given it to me."
He added: "She [Pascal] FaceTimed me earlier. I was in the bath. And we had a lovely FaceTime, but I will be playing Fred Astaire."
The casting seems like a great choice given Holland's background as a stage performer—he started his career playing the title role in Billy Elliot the Musical on London's West End from 2008 to 2010.
Oscar-nominated producer Amy Pascal previously hinted that she wanted Holland for the role in an interview with GQ.
In 2017, Holland took part in the show Lip Sync Battle where he did a performance of Singin' in the Rain mixed with Rihanna's hit "Umbrella."
The performance is probably the most famous one from the show and showed off Holland's expert dance skills across two completely different genres.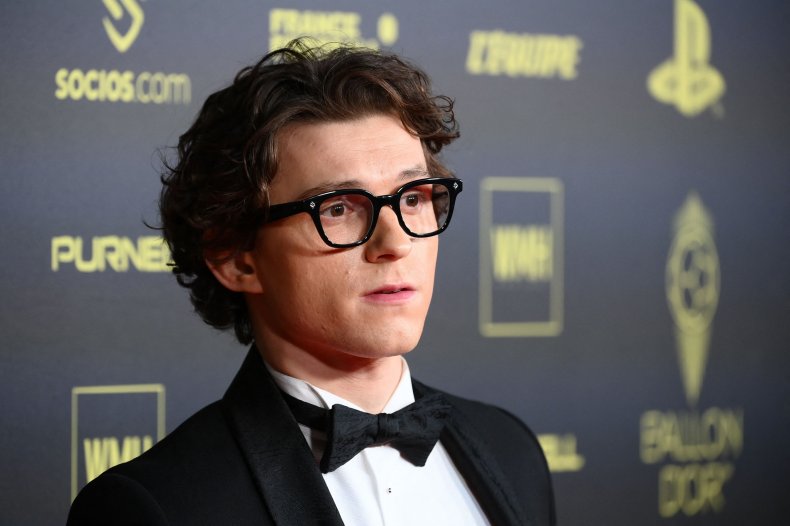 The routine goes viral over so often on Twitter and this Fred Astaire announcement has seen it circulate again on social media as fans praise Holland's dancing and commitment to the performance.
"And he's gonna nail it!" tweeted one fan.
While another added: "all the people just now finding out that tom holland is a trained ballet dancer since he was nine, who was billy elliot on the west end for two years. he's going to be a great fred astaire."
Another tweet reads: "Tom Holland as Fred Astaire. This casting is absolutely perfect."
While another added: "or those of you wondering if Tom Holland really has what it takes to dance like Fred Astaire, this should hopefully answer your question."
Holland is currently starring in the highly anticipated Spider-Man sequel, Spider-Man: No Way Home.
Another Fred Astaire film is also in the works, starring Jamie Bell as the lead opposite Margaret Qualley as Ginger Rodgers. This project is titled Fred & Ginger and is being produced for Amazon Studios and Automatik.