American Boy: Tom Petty Album-by-Album Guide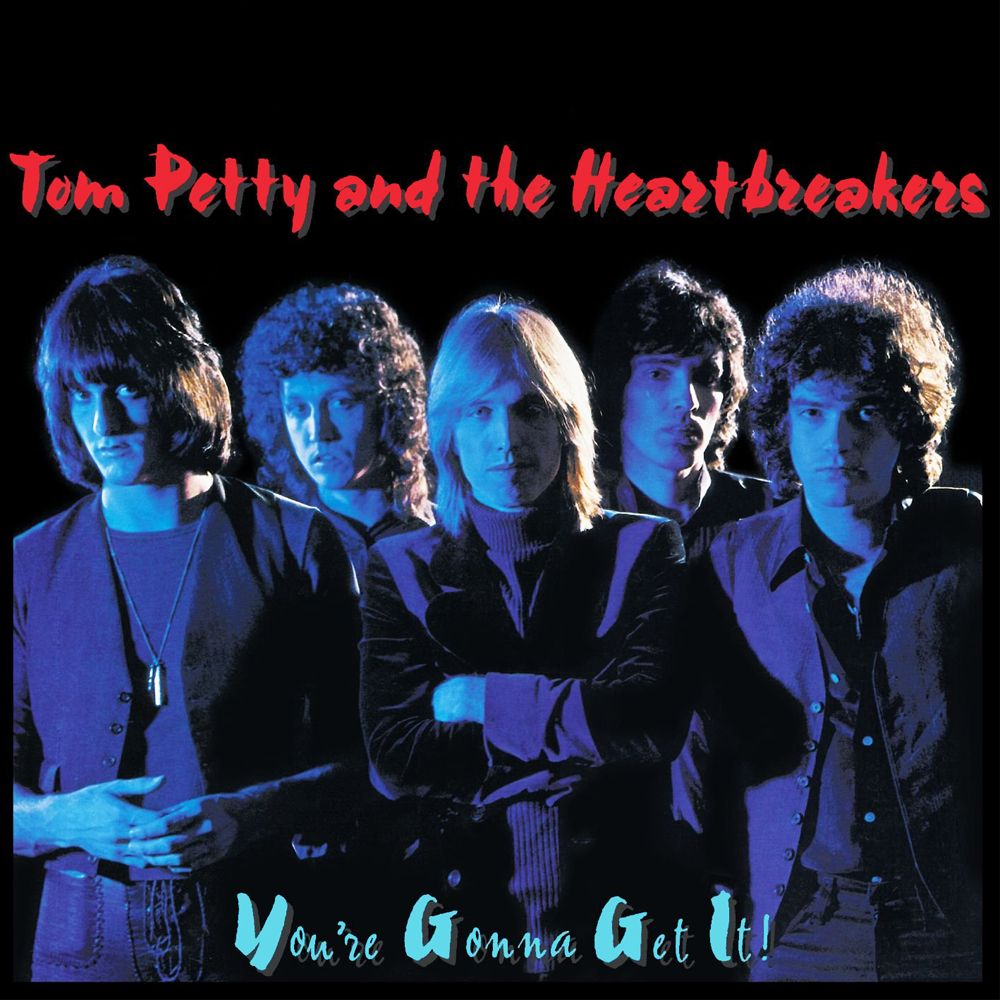 This article, along with others exploring the life and legacy of an American rock icon, is featured in Newsweek's Special Commemorative Edition: Tom Petty.
When he released his first album with the Heartbreakers in 1976, Tom Petty was a stringy-haired swamp kid from Florida armed only with the belief that he could make good as a rock & roller. By the time he released his last, in 2014, he was on a short list with the remaining Beatles, Bruce Springsteen and Bob Dylan of the most beloved living classic rock personalities. The oeuvre that falls between these two bookends is one that will stand forever as one of America's most unique, as well as its most enduring.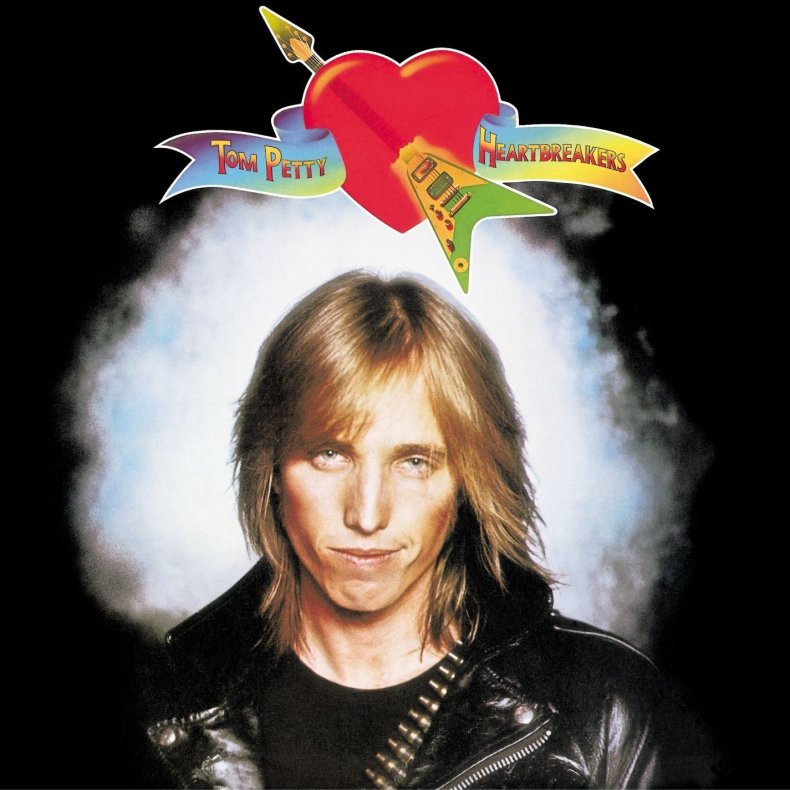 TOM PETTY AND THE HEARTBREAKERS (1976)
In retrospect, the week Tom Petty and the Heartbreakers' eponymous album hit shelves was a rather prestigious one. Rod Stewart's "Tonight's the Night (Gonna Be Alright)" topped the singles chart and Songs in the Key of Life by Stevie Wonder was the top album. But unfortunately what that meant for a Byrds-inspired bit of all- American rock was a lukewarm reception. A whirlwind tour followed, which provided the damage control Petty and his group needed, but widespread success was still three years away. After Damn the Torpedoes brought Petty into the mainstream for good, fans learned incredible tracks, including "American Girl" and "Breakdown," were on the band's first album waiting to be discovered.
YOU'RE GONNA GET IT! (1978)
After the "Mystery Man" air Petty cultivated on the Heartbreakers' debut album, his sophomore effort You're Gonna Get It! was a bit more straightforward. As Rolling Stone put it at the time, "On You're Gonna Get It!, Petty has shed some—but not all—of his cloaks." But the magazine also admitted the album maintained the close-to-the-vest romanticism of his debut. "Everything's open-ended enough to make you want more," wrote Tom Carson on September 7, 1978.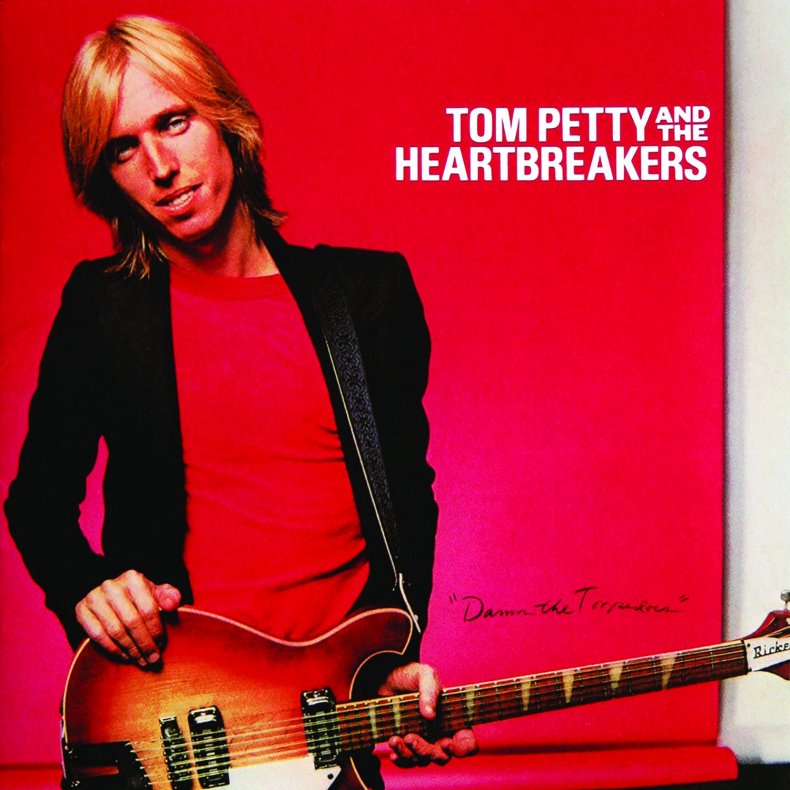 DAMN THE TORPEDOES (1979)
The third record is traditionally, for a rocker on the cusp of "making it," a do-or-die moment. Petty's Damn the Torpedoes was no exception—the Heartbreakers were well-liked by rock's cognoscenti, but they had yet to gain the kind of following that could make a true rock act rise. Opening with the powerful "Refugee," Damn the Torpedoes was a success in its quest to make Petty one of the biggest stars in music. Not since earlier in the decade when Bruce Springsteen and the E Street Band announced their intention to become musical mainstays with Born to Run had an album so resoundingly announced an artist's entrance into the upper crust.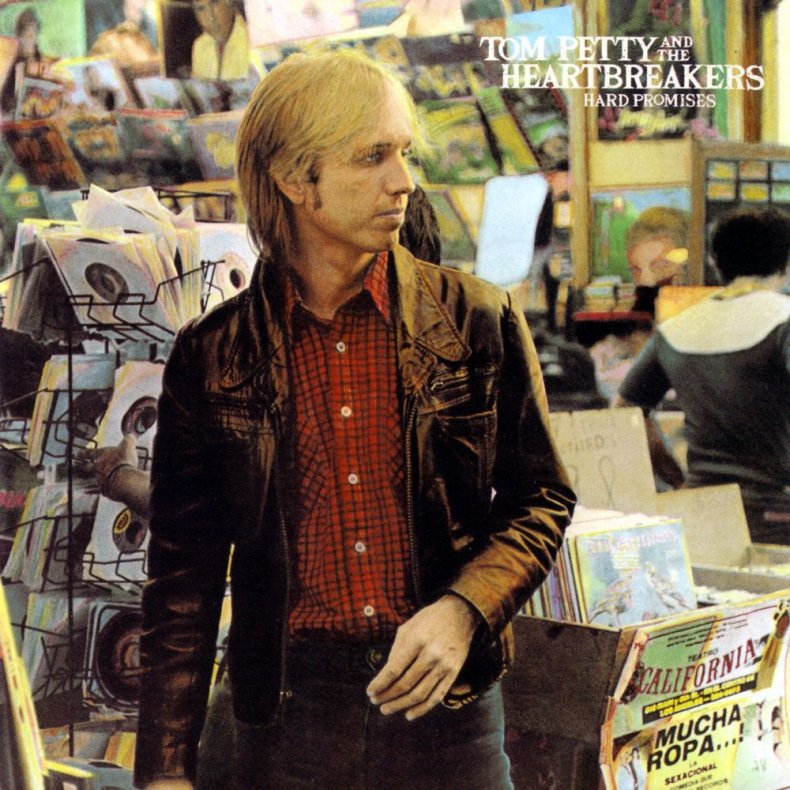 HARD PROMISES (1981)
The most difficult move in a musician's—or any artist's—career is following up an acknowledged masterpiece. With Hard Promises, Petty was faced with the realization he had gained the mainstream success that placed him on the verge of becoming a full-blown rock star. He not only made good on those aspirations on the 1981 album, he did it while adding beloved tracks to his résumé such as "The Waiting" and his first co-credit with Stevie Nicks, "Insider." Petty also proved his new fame hadn't gone to his head by steadfastly battling his record label's plan to increase the price of Hard Promises to $9.98.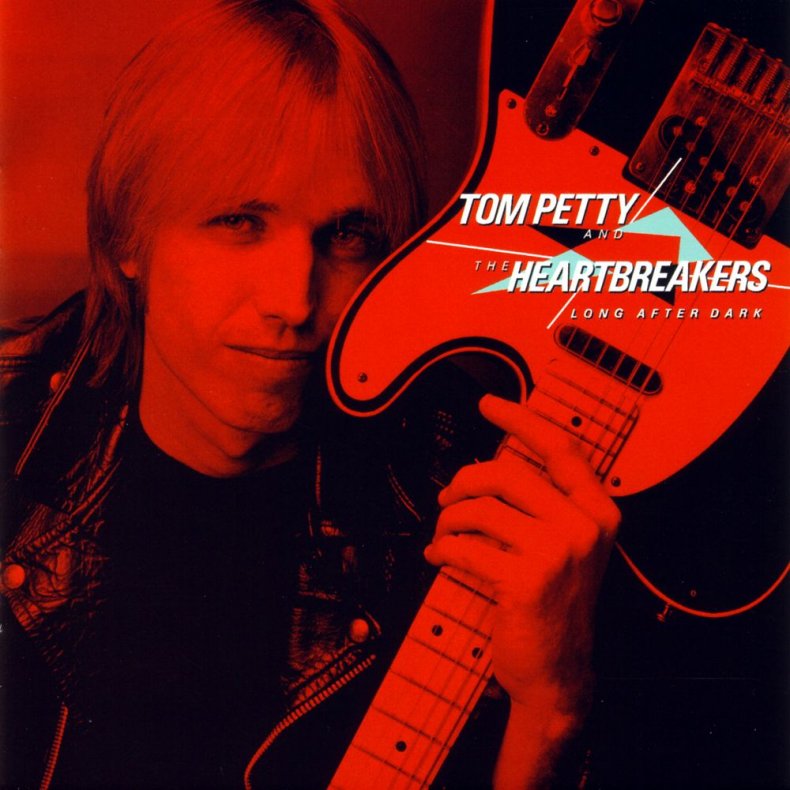 LONG AFTER DARK (1982)
Tom Petty and the Heartbreakers' fifth studio album saw the group dealing with its first loss from the original lineup. Following the Hard Promises tour, bassist Ron Blair parted ways with the band, and Petty was forced into quick action. Before long he had poached Del Shannon's bassist, Howie Epstein, and added not only a skilled musician but also a valuable backup vocalist to the lineup for Long After Dark. "You Got Lucky" is the acknowledged smash from the album, but Petty fans will recall "Between Two Worlds" also received a fair amount of airplay. Jimmy Iovine, Petty's longtime producer, would receive his final sole producer credit for Petty on this album, the singer's last for more than three years.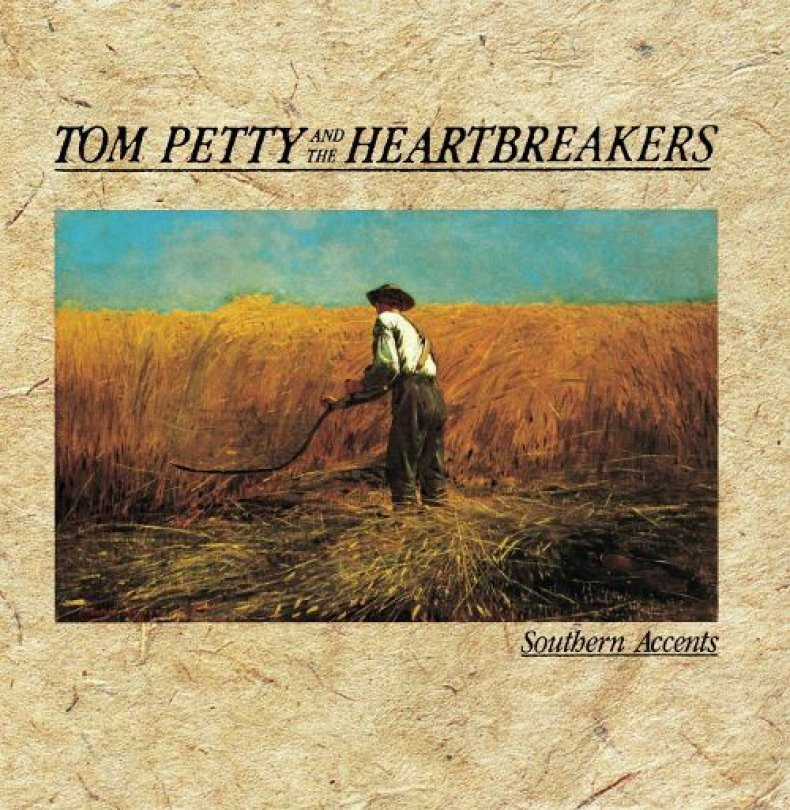 SOUTHERN ACCENTS (1985)
Fans will remember the trippy, Alice in Wonderland-themed video for "Don't Come Around Here No More," the biggest hit from Petty's 1985 return from hiatus. But for those who were there for the contentious sessions, it was Petty's frustrated punch of the wall, caused by his dissatisfaction while listening to a playback of "Rebels," that stands out. What was originally meant to be a musical portrait of life in the South eventually became a blend of this original idea and producer Dave Stewart's more contemporary additions, and against all odds it was both an artistic and commercial success.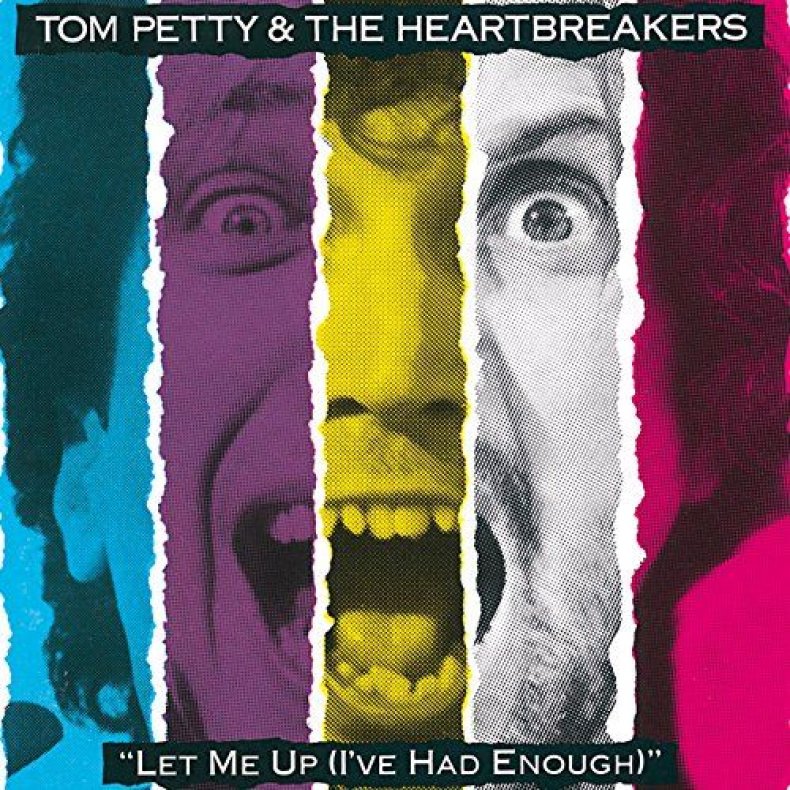 LET ME UP (I'VE HAD ENOUGH) (1987)
An opus taking on the trappings of modern life through 11 song-length portraits of characters failing in various ways to deal successfully with the world, Let Me Up (I've Had Enough) was Petty's sardonic, driving response to the "master of the universe" mentality that had pervaded so much of American industry and culture during the Reagan years. Produced this time by Petty himself along with fellow Heartbreaker Mike Campbell, the entire album is laced with the same sense of urgency as its title. As a reaction to the exact time period in which the album was made, Let Me Up (I've Had Enough) is on par with the best of its generation.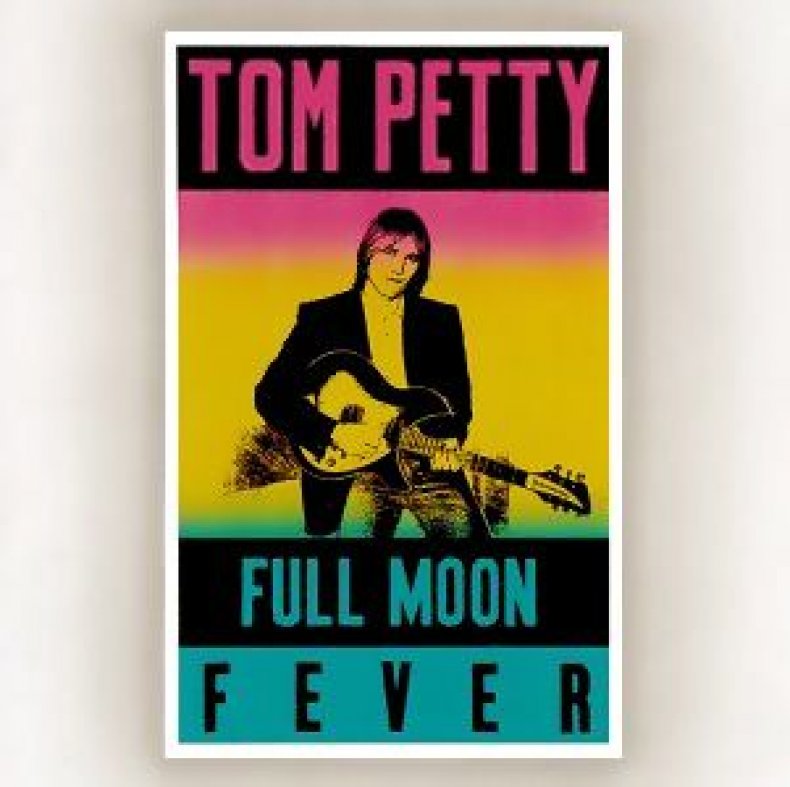 FULL MOON FEVER (1989)
For his first album without the support of the Heartbreakers, Tom Petty offered Full Moon Fever, which was produced by his Traveling Wilburys partner Jeff Lynne (of ELO). Featuring "Free Fallin'," "Runnin' Down a Dream" and "I Won't Back Down," Full Moon Fever is perhaps the album most closely associated with Petty's enduring sound today. In fact, during his 2008 Super Bowl halftime show performance, three-quarters of the songs performed were from this 1989 project.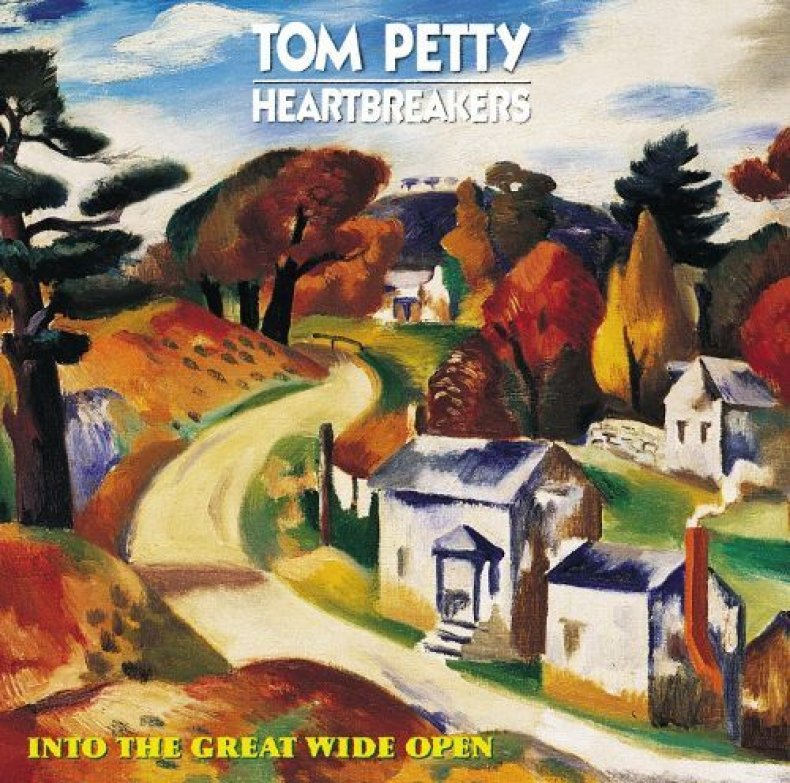 INTO THE GREAT WIDE OPEN (1991)
"The night before we started the record, I turned 40," Petty told Rolling Stone in 1991 of his Full Moon Fever follow-up—on which the Heartbreakers were all included, to their great relief. "And it's tough when you look in the mirror and go, 'S***, I'm an old guy.' But the night I turned 40 there was a big party for me, so I was surrounded by friends, and I'm glad that I turned 40 at a good time in my life. I didn't go through it a few years ago, when I was feeling like a failure at everything... I listen to the new album, and I feel so good because it's not a cheap shot. It's not a bunch of old a**holes trying to take your money." Even if it were, the album is worth the price of admission.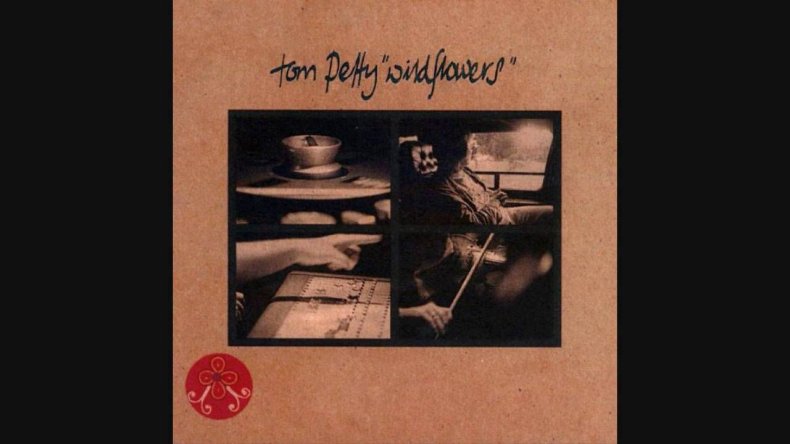 WILDFLOWERS (1994)
Working with legendary-in-his-own-time producer Rick Rubin, Petty went into the studio in 1994 to create his second solo album, Wildflowers. Softer by a comfortable margin than much of Petty's work, especially his earlier albums, Wildflowers was nonetheless a hit with critics and fans. With enduring tracks like "You Wreck Me" and "A Higher Place" lending mass appeal to the album as a whole, the bulk of the tracks take Petty away from his goofier, more self-deprecating persona and into a more sincere frame of mind—a change of pace for the still-mysterious rocker, but a welcome one.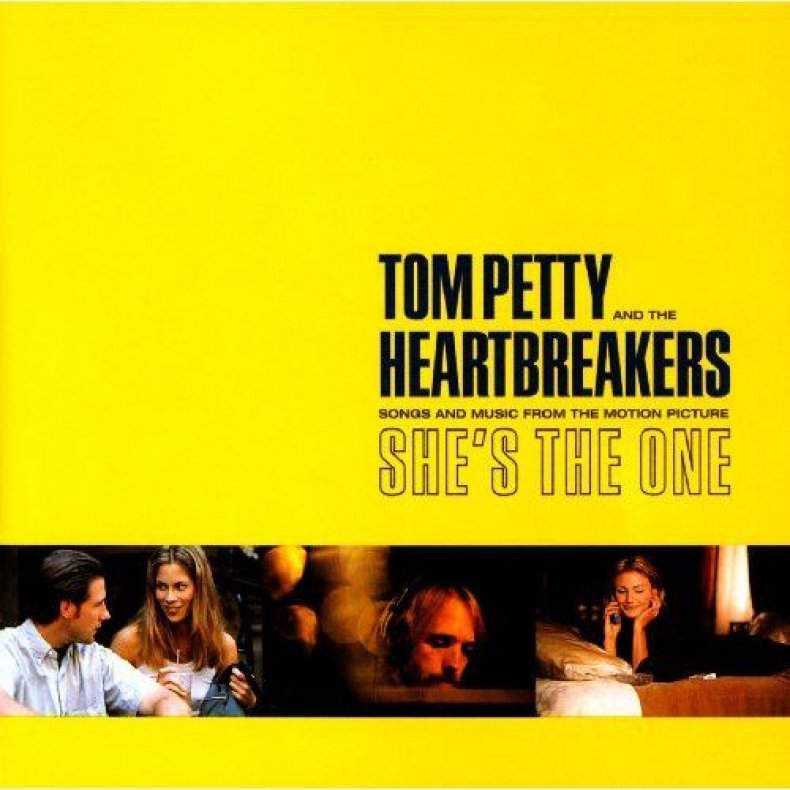 SHE'S THE ONE (SONGS AND MUSIC FROM THE MOTION PICTURE) (1996)
Though it isn't a true soundtrack (five of its tracks don't actually appear in Edward Burns's film She's The One), this album, considered the ninth by Tom Petty and the Heartbreakers, is still beloved despite the misnomer. This collection of earnest rock may have been composed for a relatively forgettable, Jennifer Aniston-led romantic comedy, but it highlights both Petty's playfulness (two songs appear in very different versions) and his sincere belief in rock music as the driving emotional force behind the film's action. With subtle nods to artists like Simon & Garfunkel explored throughout, Petty took the idea of making a soundtrack and made it something uniquely his own.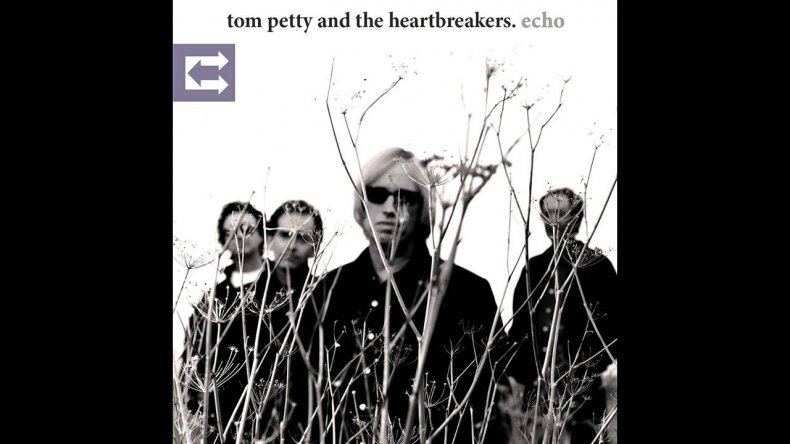 ECHO (1999)
The most important story behind Echo, the last Heartbreakers offering of the 20th century, can be noted by astute observers of the album cover. Bassist Epstein is conspicuously absent from the photo that graces that cover—heroin addiction had brought him to such a devastating low that his bandmates couldn't even count on him to show up to the shoot. Epstein's addiction hit Petty particularly hard, its worst aspects appearing as they did at the same time as Petty's trying divorce from Jane Benyo. The darkness plaguing Petty during this difficult period was the raw material that would make Echo, which Rolling Stone compares favorably to Dylan's emotional Blood on the Tracks.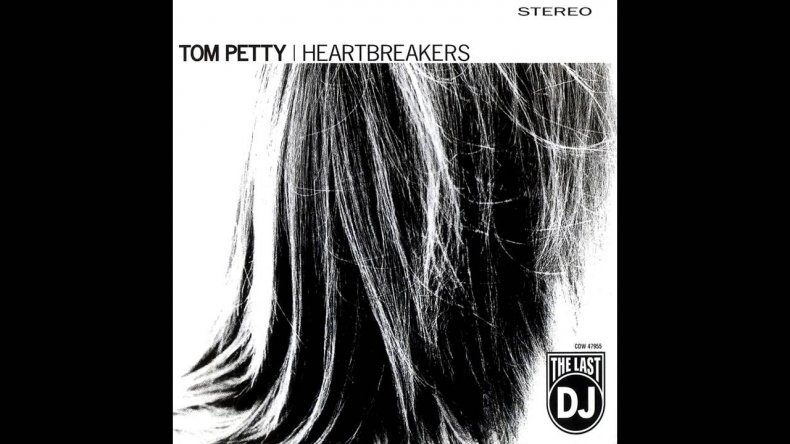 THE LAST DJ (2002)
Turning the sharpest and angriest thoughts Tom Petty had about the contemporary music business into an album was an interesting choice, relying as musicians—even those as successful as Petty was—do on money and effort from those within that industry. But Petty had no problem with gambling on a message he cared about. The early aughts were the beginning of an era that would see ticket prices skyrocket and album sales decline, causing changes in the industry that old hands like Petty found onerous. And when Petty toured to support the album, he was true to his principles, keeping tickets affordable despite extortion-level trends.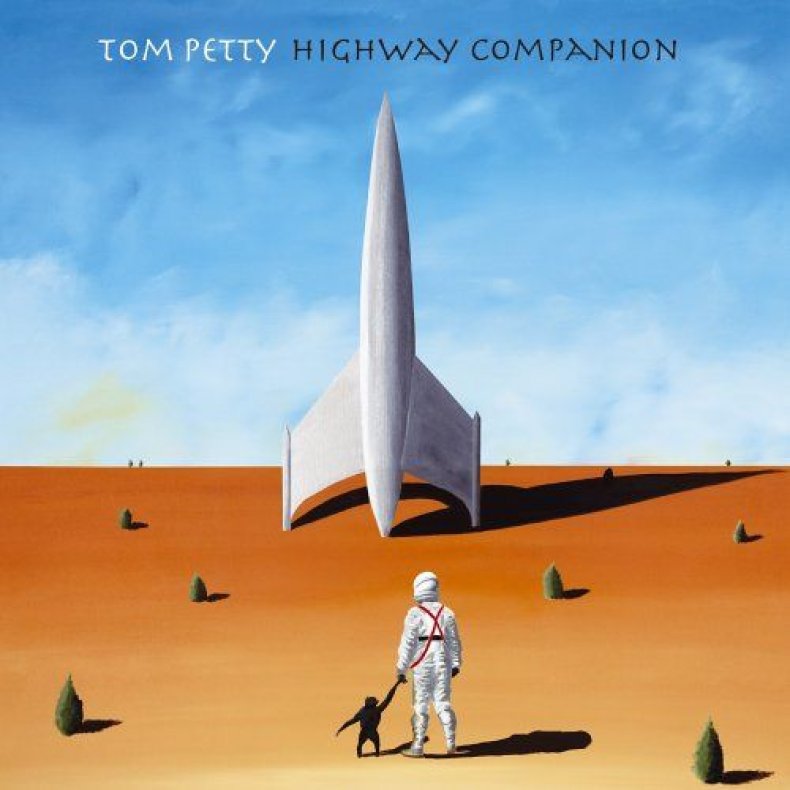 HIGHWAY COMPANION (2006)
Working once again with Electric Light Orchestra's Jeff Lynne, Petty might not have reached the heights of Wildflowers or Full Moon Fever with this third solo studio album, but the uncharacteristically sparse production and eclectic musical virtuosity of Highway Companion make it one of his stronger offerings overall. Released on the eve of Petty's 30-year anniversary in show business, the album is a nod to Petty's roots both in the Florida swamps and in the giant metropolises his rock star life led him to.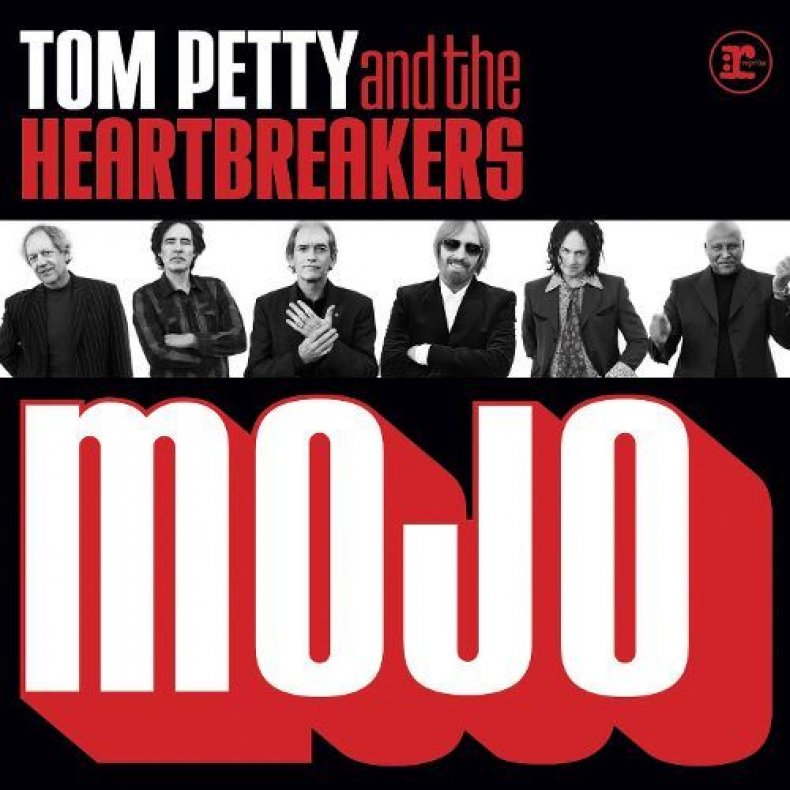 MOJO (2010)
Going back to basics so fundamental they would have been laughed at if used by anyone without Petty's musical gravitas, the Heartbreakers recorded their 2010 album Mojo without headphones and with almost no overdubbing. They simply gathered in a room at a Los Angeles studio and played until they had a good take—usually after just one or two tries. The resulting blues-rock album is perfectly indicative of Petty's late-era outlook. Top 40 wasn't going to play his songs anymore, so rather than try to impress programming directors, Petty was out to make the best American rock he could.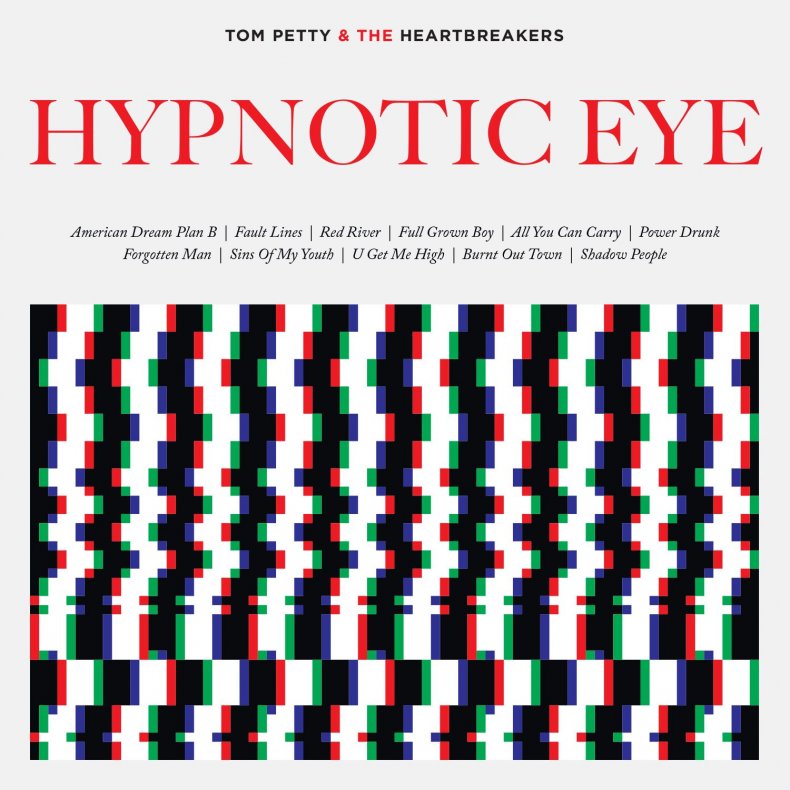 HYPNOTIC EYE (2014)
"We hadn't made a straight hard-rockin' record, from beginning to end, in a long time," Petty said in 2014, as reported in The Guardian. And it was this impulse to create brute force rock that would result in Tom Petty and the Heartbreakers' final album. The hard-driving chords fueling the enterprise would have been just as at home in the proto-punk scene of Petty's early years as the garage-inspired 2010s environment. Though it would prove to be his last album, Hypnotic Eye seemed to suggest Petty had plenty of masterpieces in store for a future that tragically never came to pass.
This article, written by Senior Editor Tim Baker, was excerpted from Newsweek's Special Commemorative Edition: TomPetty. For more on the life and music of the legendary singer/songwriter, pick up a copy today.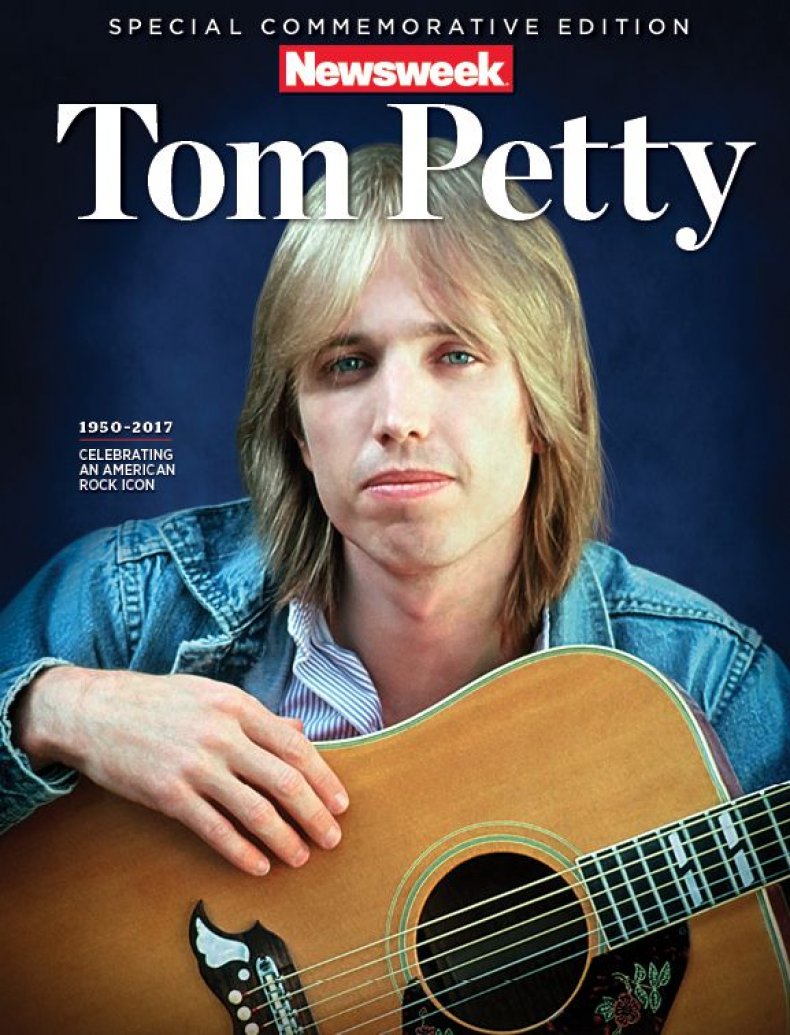 American Boy: Tom Petty Album-by-Album Guide | Culture