Tom Petty, America's Definitive Rock Icon, Crafted a Soundtrack for Generations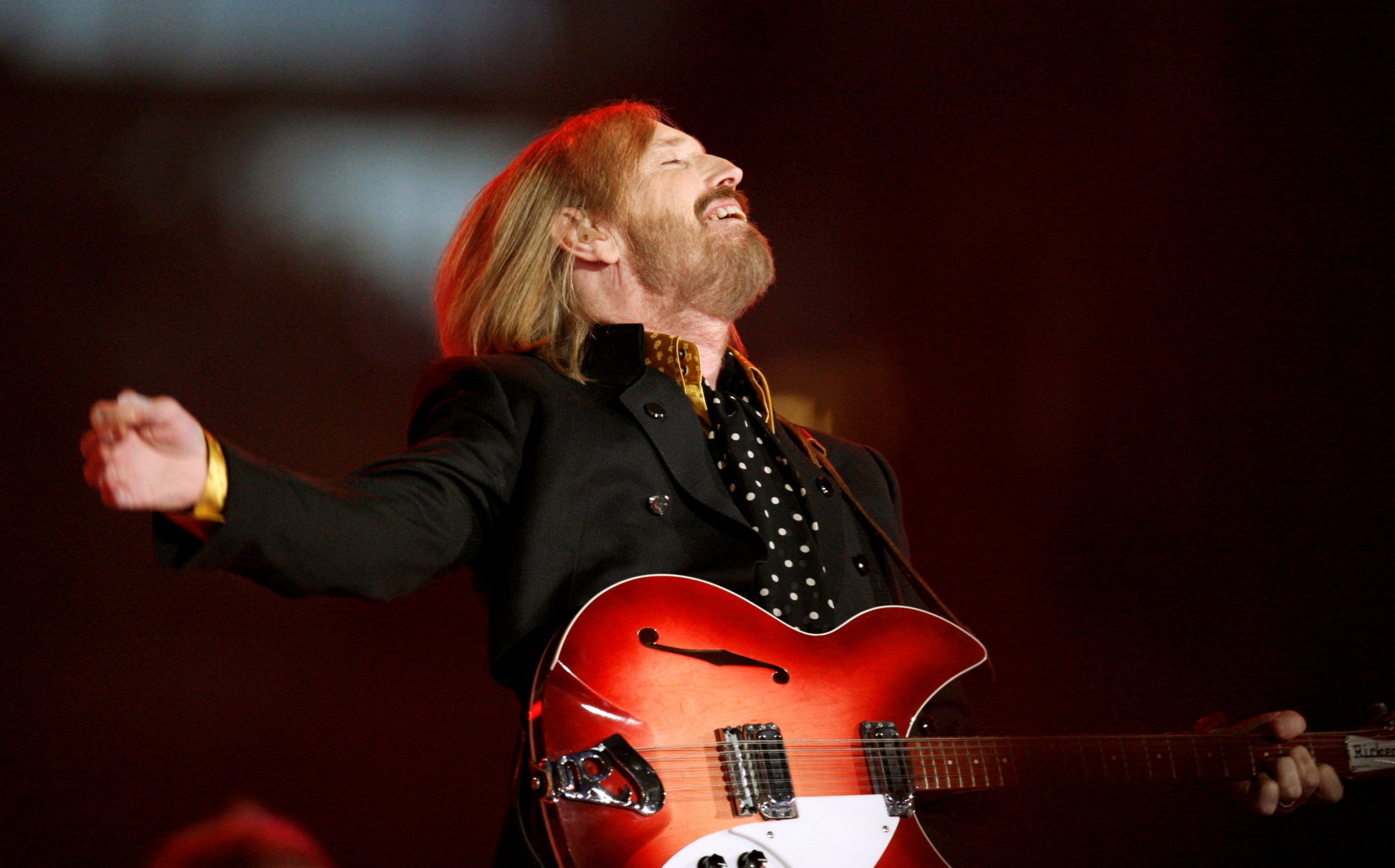 On Monday evening, legendary rocker Tom Petty passed away at the age of 66 after suffering cardiac arrest. Only one week earlier, the Gainesville, Fla., native had concluded a six-month 40th anniversary tour with his band, the Heartbreakers, at the Hollywood Bowl. What follows is a collection of memories and insights on one of foremost contributors to American rock-and-roll.
Chapter I: Yer So Bad
In the late 1980s, Petty opted to take a sabbatical from his band, the Heartbreakers, and record a solo album ( everybody has to fight to be free). The legendary front man and lyricist invited select bandmates to record with him, effectively relegating them to the role of session musicians. Sensitivities were breached.
As Petty recalls in the excellent documentary, Runnin' Down A Dream (available on Netflix), bassist Howie Epstein was invited to the studio to lay down his part for a tune. After listening to the track, Epstein huffed, "I don't like the song."
"'Well, if you don't like the song, you don't have to play on it,'" Petty remembers replying. Then, with a grin, he adds, "It was 'Free Fallin'."
"Free Fallin'" would be the highest-charting song of Petty's career, with or without the Heartbreakers. The message was clear: Petty is the genius here, and woe unto those who dare question him. It's good to be king.
Chapter 2: So You Wanna Be A Rock 'n Roll Star
When Petty was 11 years old, his uncle was working on a film in his native Gainesville and invited him to tag along for an afternoon. The film's star was Elvis Presley, to whom the the young man was introduced. "He didn't look like anything I'd ever seen," Petty recalled. "I went home a changed man."
Within two years, Petty was learning guitar chords, consumed with the goal to play rock-and-roll. Within a few years, Petty and his bandmates (then calling themselves Mudcrutch) packed up and drove to Los Angeles in search of a record deal ( Into the great wide open/Under the skies so blue). So intoxicated with this pursuit was Petty, so sure of his and the band's future prosperity, that he persuaded keyboardist Benmont Tench to drop out of Tulane to join him.
The title of that Elvis film, by the way? Follow That Dream.
Chapter 3: Learning To Fly
Tens, if not hundreds of thousands of adolescents pick up a guitar for the first time each year. Most master the navigation between the C and D chords, a smaller number pick up the F without too much trouble. The circle's circumference grows smaller for the number of those who form a band, still tinier for those who write their own material.
To make a living playing your own music is tantamount to becoming a professional athlete. To create a discography akin to the one Petty did over the course of four decades, with dozens of classic rock radio staples, is to transcend your chosen profession.
Petty was innately gifted as both a songwriter and a musician. (Well I was born with something down inside of me/And it's carried me over, delivered me).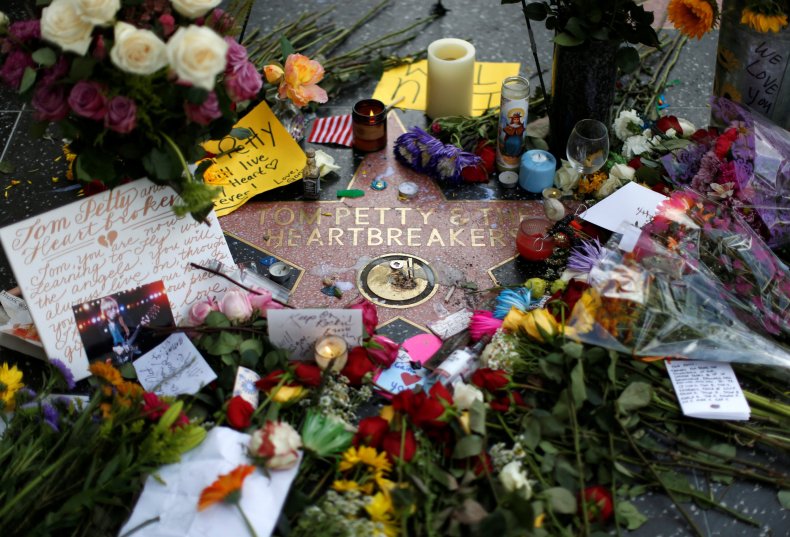 Chapter 4: American Girl
Name a more quintessential American rock icon. Bob Dylan may rightly be an American treasure, but how often does a Dylan song come on the radio and you think, turn it up! Bruce Springsteen has a more rabid fan base and is easily the closest analogue that exists to Petty (from well-known backing band to also having taken a sabbatical from them in the late Eighties), but the Boss also has a number of detractors who snicker at the religious fervor he inspires. Perhaps only Paul Simon produced as many classic songs as Tom Petty, with as many different textures in as many different decades.
Have you ever heard anyone claim that Petty was overrated or that they just didn't get his style of music? That he was too pretentious ("Our slogan," longtime guitarist Mike Campbell once said, "is 'Don't bore us; get to the chorus'") or too predictable? Petty tunes are FM earworms. The default reaction to happening upon a Tom Petty song while driving is to search for the volume knob, not the channel knob.
There's a reason a Petty song is playing on the radio in someone's car in Silence of the Lambs and Jerry Maguire. That "American Girl" is the first tune you hear in Fast Times at Ridgemont High. You are as likely to find an American rock music fan who does not like Tom Petty as you are to locate someone in Iowa who does not like hamburgers. "It's just smart music," another Florida-born rocker who is better-known for his film work, Johnny Depp, once said. "It's undefinable. It's Tom Petty, man."
Chapter 5: Mary Jane's Last Dance
Last April, a college buddy and I met in Nashville to see Petty on his final tour. There was a palpable sense that we would be seeing him for the final time. Unlike Springsteen, who was born a year earlier than Petty but looks as if he is just coming from a Cross-Fit session, Petty appeared older than his years. Lethargic. His movements sometimes labored.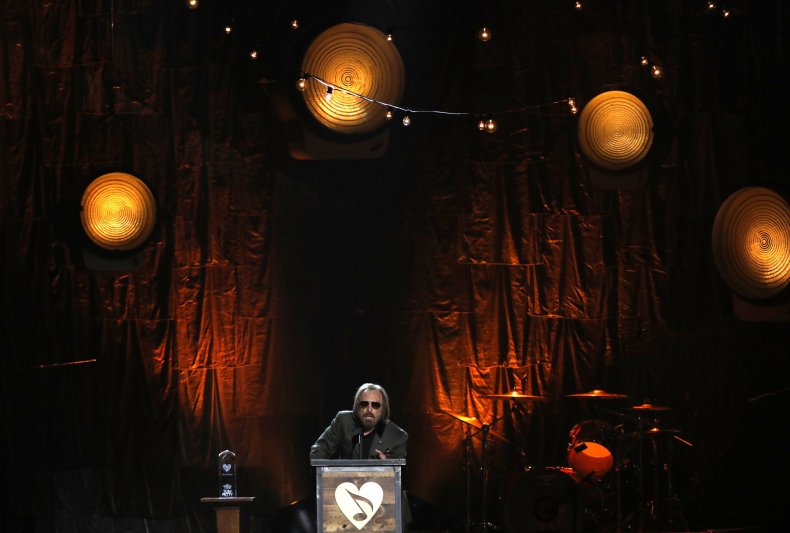 I thought back to when I first saw Tom Petty and the Heartbreakers in August of 1985, at an outdoor venue just south of Phoenix. The band was ebullient and in its prime. They brought along a horn section and invited Arizona native Stevie Nicks on stage for "Stop Draggin' My Heart Around" (has any musician ever had more of an aversion to a final 'g' in song titles?). No one realized it at the time, but one of the backup singers would develop quite a following herself: Sheryl Crow.
And so many great songs, with lyrics that I and the countless teenagers who came to his music long after I did have tattooed on our souls. From "God, it's so painful when something is so close/Yet still so far out of reach" to "Oh, baby, don't it feel like heaven right now/Don't it feel like something from a dream?"
He died on Monday, October 2, a day on which America was forced to reckon with the carnage that one man with a gun in his hands could create. With a guitar in his hands, Tom Petty demonstrated just how much light and joy one person is able to create. We got lucky, babe.