Tom Petty's Best Moments as Lucky on 'King of the Hill'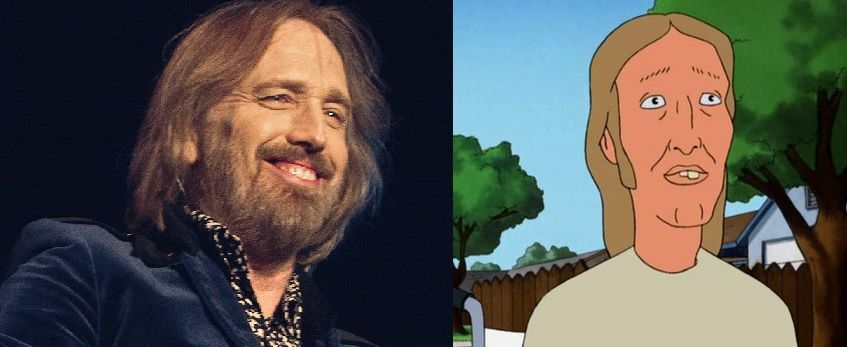 In addition to being one of the top selling music artists of all time, the late Tom Petty enjoyed a side career as a voice actor. For five years he played the sweet, dim-witted Lucky, a beloved character on Mike Judge and Greg Daniels' acclaimed, animated series King of the Hill.
Judge told The New York Times in 2009 that scoring Petty as a regular was the most impressive guest spot in the program's history. "John Altschuler, who ran the show for the last seven/eight years, had written this character," Judge said, "and [he] described him as looking like "Tom Petty without the success." And we thought, what if we tried to get Tom Petty?"
Petty's character lives off settlement money he received after slipping in a puddle of urine inside a Costco. The best of his episodes concerned his efforts to catch the eye of his eventual wife, Luanne, the niece of central character Hank Hill. Here are Lucky's most endearing moments during his residency on King of the Hill.
Lucky's ridiculous Costco settlement
As he recounts several times throughout the show, Lucky was in a rush in a Costco, slipped in urine in the men's bathroom, and eventually sued the store. He swears that he'll never work again, convienently ignoring that $53,000 is not nearly enough to support him forever.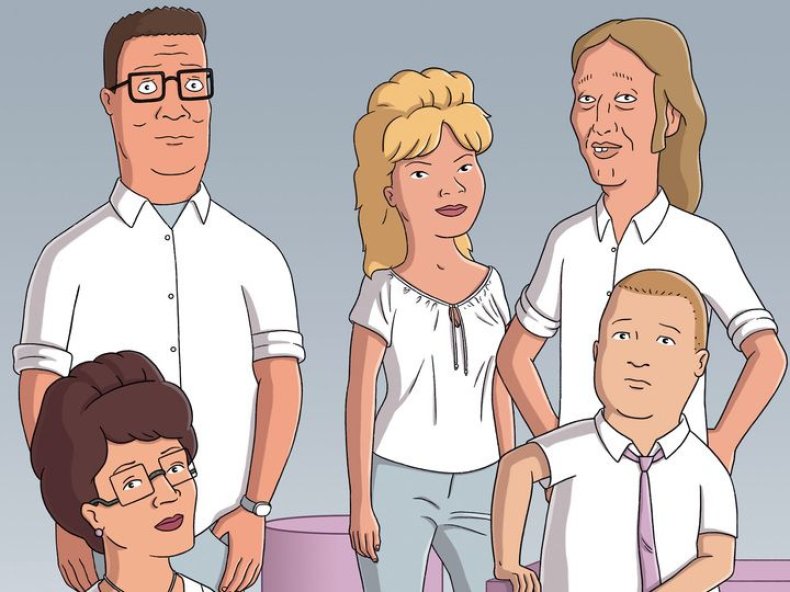 Lucky meets Luanne
In Episode 9, Season 9, Hank and Peggy Hill's niece Luanne begins dating a redneck named Lucky, and the Hill family generally disapproves. Lucky, at first, appears irresponsible and manipulative, and when he explains that he's unemployed and living off his injury settlement, things look worse. However, over time, he proves himself the most endearing of Luanne's boyfriends.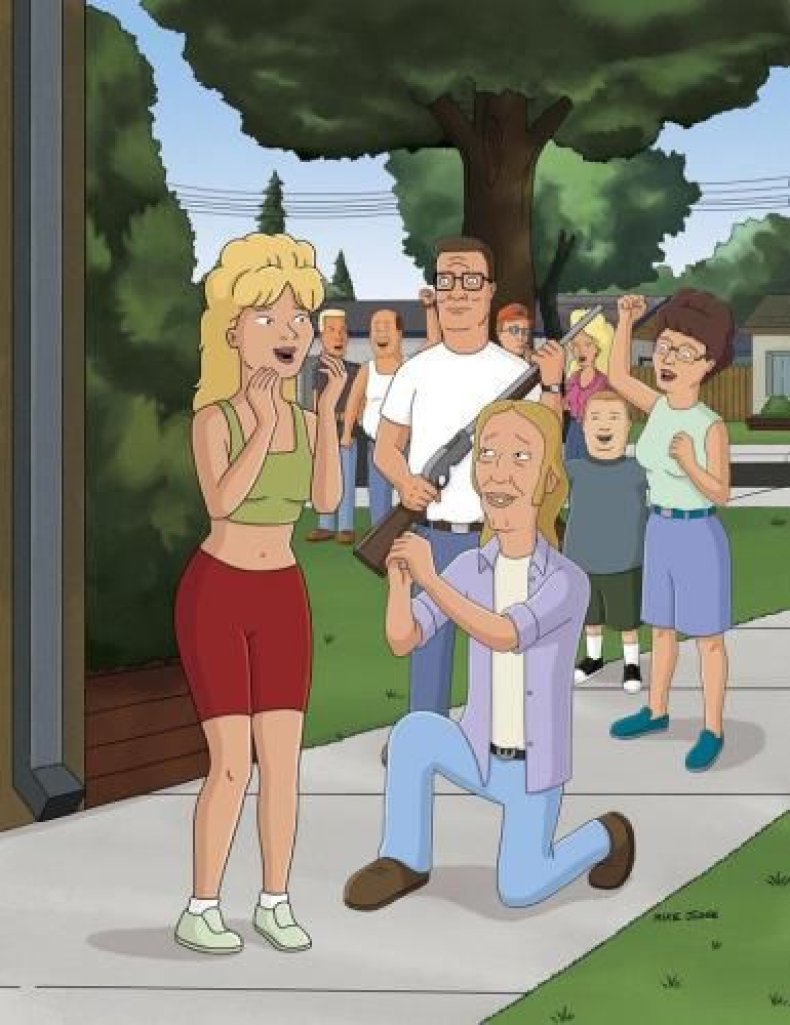 Lucky tries to earn Luanne's hand
When Lucky asks Peggy Hill to help him study for the GED, she's torn between wanting to support him and wanting to keep him away from Luanne. Peggy and Lucky bond throughout the episode, "Edumacating Lucky", and when he fails the GED, Luanne reveals that she's pregnant with his child.
Lucky tries to get a job
Lucky proposes to Luanne upon realizing she's pregnant, and Luanne vastly misunderstands how much money the couple now has. In order to earn enough money to give Luanne a lavish wedding, Lucky get a job with an exterminator, though he's injured on the job and decides to sue...again. Things get complicated, and Lucky actually ends up suing Strickland Propane, where Hank Hill works. Hank and Lucky manipulate Lucky's lawyer into another payout, resulting in a second check for $53,000. After talking honestly with Luanne, Lucky decides to spend the money on a house and baby clothes.
Lucky and Luanne get hitched
The episode centered around Lucky and Luanne's wedding was written to be the series finale, though Fox renewed King of the Hill for two more seasons. Hank, finally having accepted that Luanne and Lucky are a happy couple, presents them with two airplane tickets to anywhere in the United States.