Tom Petty's Videos Helped Define the '80s MTV Revolution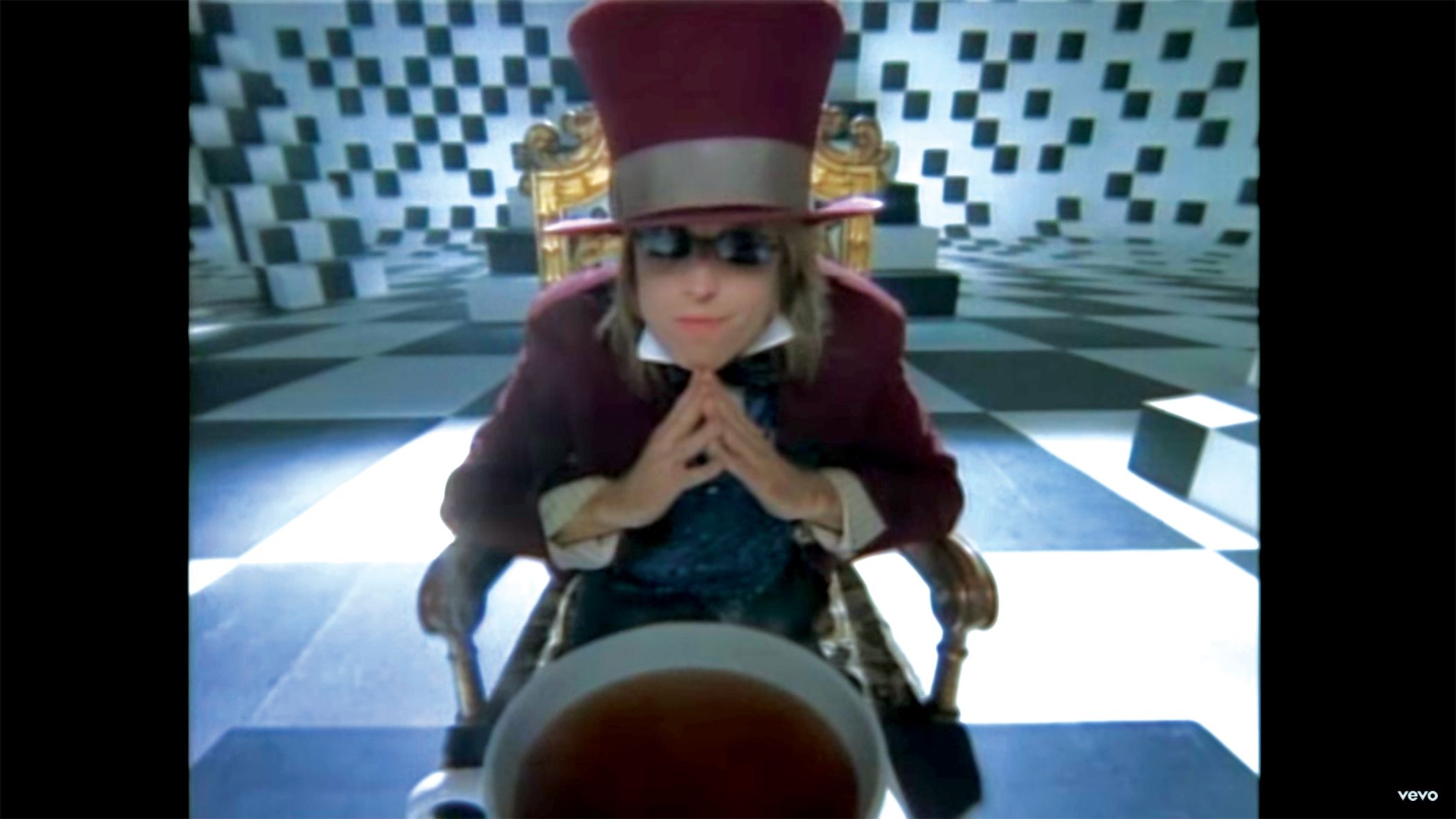 This article, along with others exploring the life and legacy of an American rock icon, is featured in Newsweek's Special Commemorative Edition: Tom Petty.
Though Tom Petty's name normally doesn't spring to mind when thinking of artists who changed the music video industry, there's no doubt the rock star had his own brand of fun with the medium, which came into its own as Petty's career was doing the same. His first few music videos were fairly straightforward and performance-oriented, but Petty quickly began to unleash his creativity, making him one of the earliest artists to shape the world of music videos.
"You Got Lucky," 1982
This early '80s music video opens on an empty desert road, while eerie instrumental music plays. A white, oval futuristic vehicle rolls into the frame, and out steps Petty. He finds a cassette player, presses play and synth-toned rock his heard—Tom Petty and the Heartbreakers have taken over. The band fools around in a deserted, dust-covered arcade, and then they drive away—the video makes little sense when paired with the angst-filled song, but Petty manages to pull it off. Its odd, dystopian, Mad Max style now seems like a hodgepodge of classic '80s trends, but at the time Petty was just embracing his Southern oddball charm.
"Don't Come Around Here No More," 1985
In perhaps his most famous music video, Petty goes full Mad Hatter. His Alice In Wonderland–themed music video, complete with a bizarre tea party, makes the classic fantasy tale even more strange—as the Mad Hatter himself, Petty transforms Alice into an enormous cake, which the band eats at the end of the video. It may be a little disturbing, but it's not hard to miss the parallels between Alice's demise and the lyrics of this classic breakup song.
"Runnin' Down a Dream," 1989
Toward the end of the '80s, music video trends had shifted toward including big-name stars and clever special effects, so naturally, Petty decided to create an animated music video based on the illustration style of Winsor McCay, the cartoonist who created the comic strip Little Nemo in Slumberland. His decision to eschew the style of the time in favor of a more whimsical music video was a good one—the video's dreamlike quality is unforgettable, playfully reflecting the song's free-spirited lyrics.
"Free Fallin'," 1989
Filled with birthday parties, visits to the mall and boys on skateboards, Petty's music video for "Free Fallin'" feels like an ode to teen memories—especially if you grew up in Southern California. Paired with the song's melancholy tone (I wanna glide down over Mulholland/I wanna write her name in the sky/I wanna free fall, out into nothin'/Gonna leave this, world for a while) and Petty's rough vocals, the video seems to capture all the highs and lows of late adolescence.
"Into the Great Wide Open," 1991
For the narrative song "Into the Great Wide Open," Petty cast Johnny Depp in the role of Eddie Rebel, the boy who "went to Hollywood, got a tattoo," and made it big as a guitar player—but not without experiencing his own share of ups and downs. The big-budget, six-minute music video was directed by The Great Rock 'n' Roll Swindle documentarian Julien Temple. It also featured cameos from Faye Dunaway, Gabrielle Anwar and a pre-Friends era Matt LeBlanc. At the video's close, Petty reassures the audience that despite each character's troubles, "They all lived happily ever after."
"Mary Jane's Last Dance," 1993
Perhaps his most disturbing music video, "Mary Jane's Last Dance" is also Petty's most lauded, taking home the award for Best Male Video at the 1994 Video Music Awards. In this oddly romantic story, which takes place in a morgue, Petty plays an assistant who falls in love with a corpse (Kim Basinger). The assistant absconds with the body, taking her out for a candlelit evening—an endeavor that ends up being much more endearing than it sounds, especially paired with Petty's voice crooning "Last dance with Mary Jane/One more time to kill the pain."
This article, written by Assistant Editor Kaytie Norman, was excerpted from Newsweek's Special Commemorative Edition: Tom Petty. For more on the life and music of the legendary singer/songwriter, pick up a copy today.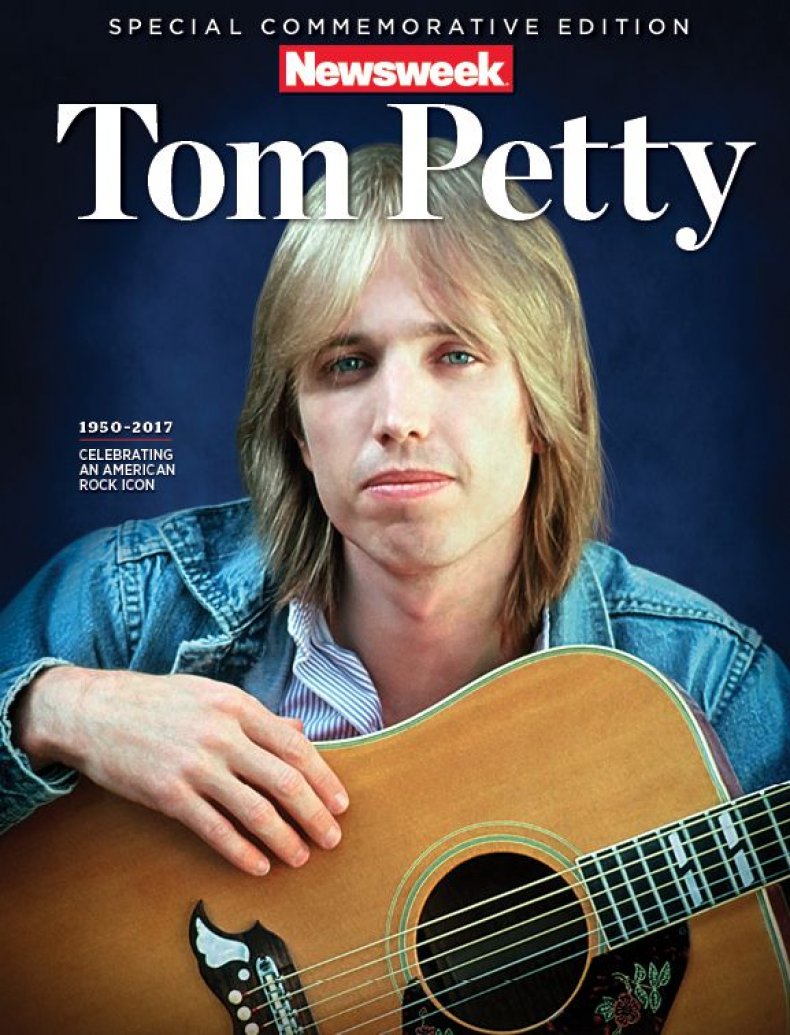 Tom Petty's Videos Helped Define the '80s MTV Revolution | Culture