Tom Petty Was a Brilliant Songwriter and a Titan of Classic Rock Radio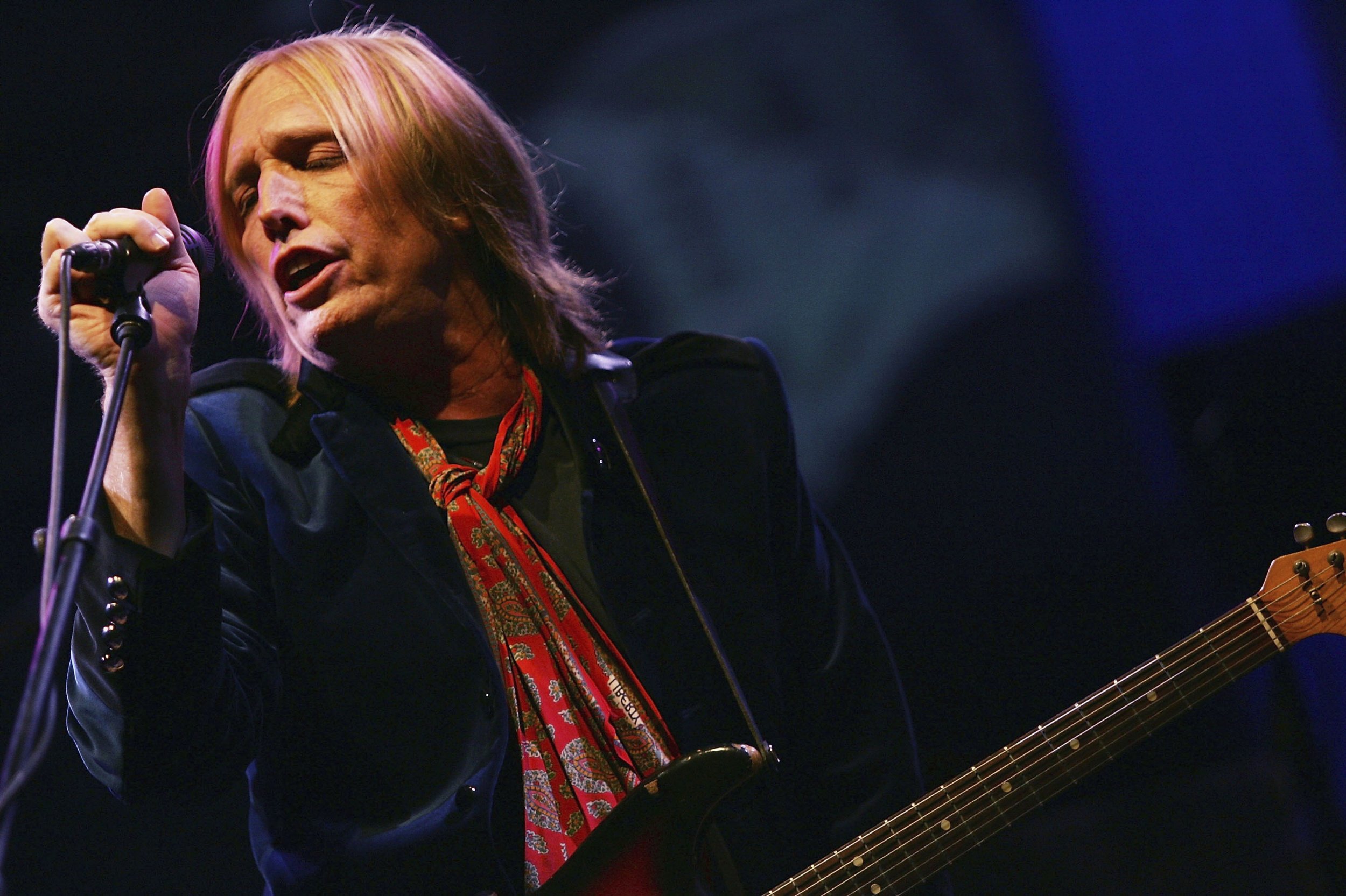 You knew Tom Petty.
Even if you never thought about him. Even if you can't name an album. Even if you never cared much about rock and roll at all. Petty was there. Maybe he soundtracked your little league games, your first time getting high, your freshman year of college. His music was (still is) strangely ubiquitous, woven into the fabric of American life anywhere a radio is present—especially if you grew up sometime between, say, 1976 and 2000.
Petty, whose unexpected death from an apparent cardiac arrest shocked fans on Monday, was the ever-present, yellow-haired king of classic rock radio. His music, with its easy rhythms and relentlessly hooky melodies, ruled the rock format from the 1980s onward. (It is almost impossible to imagine classic rock radio existing without Petty.) Despite the sense of darkness and sorrow that runs through records like 1979's excellent Damn the Torpedoes, Petty's music commonly serves as the soundtrack for celebratory moments and outright revelry. It has that Stonesy swagger to it.
Related: A dream set list for Tom Petty's 40th-anniversary tour
The rocker's songs—soulful, raw, nasal-voiced, never flashy—sound best emanating from a rusty dive-bar jukebox late at night, or blasting from your car radio during a highway joyride. You'd recognize "Free Fallin,'" a how-to manual for someone learning their first guitar chords, or "Breakdown," the rocker's indelible 1977 breakthrough hit, even if you arrived on earth last week.
Petty's other great hits—with and without The Heartbreakers—are too innumerable to chronicle here: "American Girl," "Refugee," "Change of Heart," "I Won't Back Down" (the one that got Sam Smith in trouble), "Don't Come Around Here No More" (the one with the amazing Alice in Wonderland-themed video), "Here Comes My Girl" (the one with the gritty spoken-word verses), and on and on and on.
Offstage, Petty was aloof and slightly unknowable. He sank into heroin addiction in the '90s, though we only know the details of that from a more recent biography by Warren Zanes. If you read enough Petty profiles, you'll see the word "reclusive" crop up a lot. Personal strife aside, Wildflowers, his 1994 solo LP, still sold in the millions. Petty made it into the Rock and Roll Hall of Fame in 2002, and he returned to the Rock Hall in 2004 for that remarkable "While My Guitar Gently Weeps" performance that you probably last watched when Prince died last year. It is worth watching again. And again.
Petty's influence was so broad and far-reaching as to be rendered slightly invisible, in an odd way: Any bar band can sound like him, though none can do it as well as him. Judging from the tributes that poured in on social media on Monday, his tunes resonated with musicians as scattered as John Mayer, Bon Jovi, Chuck D (of Public Enemy), Neko Case and Brian Wilson. Laura Jane Grace, the Against Me! singer, tweeted that her earliest musical performances included strumming a tennis racket and singing along to 1989's Full Moon Fever.
Petty's hospitalization and subsequent death unfolded on an already solemn day for the music world, hours after the horrific shooting at a concert in Las Vegas. Now, the loss of yet another irreplaceable rocker.
It's a useless cliché to say that Petty's songs will live on after he's gone. In this case, though, it's true. Because you can't ever avoid them.