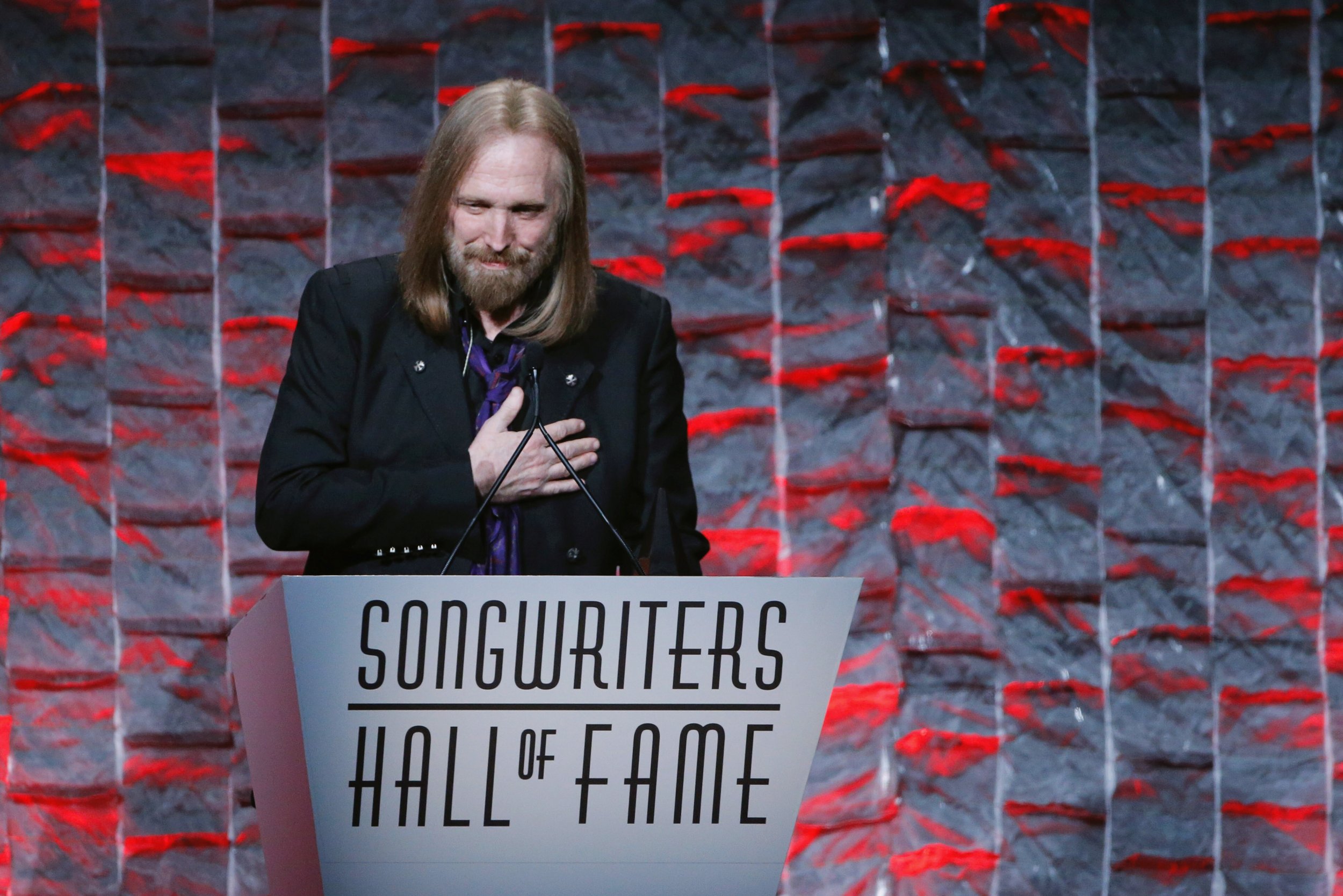 Last Thursday night in Oklahoma City, Tom Petty and the Heartbreakers kicked off their 40th anniversary tour, which is something of a misnomer. The band formed in December of 1975 and released their eponymous debut album in November of 1976. But who cares? These are Petty squabbles as they pertain to one of America's most prolific and gifted homegrown rock 'n' roll legends.
Before embarking on their five-month tour last week, the band had not played together live in three years, their longest hiatus in a quarter-century. The waiting, for legions of fans who have seen him play in five different decades, has been the hardest part. Last autumn, the 66-year-old Florida native suggested that this could be the band's "last big" tour, adding, "We're all on the backside of our 60s."
Related: An ode to guitar wizard Steve Howe
Like Bruce Springsteen, who grew up on the other end of Interstate 95, Petty fronts a band that has been together more than 40 years, is in his mid- to late 60s (the Boss, 67, is 13 months older) and has a catalog of hits too voluminous to fit in a single show's set list. Unlike Springsteen, Petty is not given to rock 'n' roll revivals that approach four hours in length or to slapping the hands of every single audience member in the first 15 rows. Springsteen live is a frisky puppy, whereas Petty is more of an aloof feline (it's no wonder that he and Bob Dylan get along so famously).
On the first three shows of the tour, Petty and the Heartbreakers have hovered around the 20-song mark for their sets, including encores. Most of the classics have been played, with the notable exception of "The Waiting" (a note to Mr. Petty: Don't do me like that!). With that in mind, and with the humble realization that someday we'll all be on our backsides for eternity, here is one fan's dream 20-song set list for the current tour:
"American Girl"​
The band has been closing shows with this tune, just as it closed their first album with it. That's odd because it has always sounded like the advent of an album, a career, or even an era.
"Rebels"​
Off the Southern Accents album from 1985, "Rebels" is an up-tempo anthem for all the Southerners in Petty's orbit.
"Refugee"​
The song off the 1979 album Damn the Torpedoes that put them all over FM radio. Believe it or not, at the time a news show (Nightline or 60 Minutes) ran a segment on New Wave music and included this song as an example.
"Don't Do Me Like That"​
Benmont Tench's distinctive keyboard riff leads off this 1979 tune, also from Damn the Torpedoes. Tench and Petty, childhood friends from Gainesville, Florida, began jamming together as early as 1964. Tench attended prestigious Phillips Exeter Academy in New Hampshire and was then enrolled at Tulane when Petty persuaded him to quit college and move to Los Angeles with him and a few other musicians in the early '70s. Petty also put a hard sell on Tench's father, a circuit court judge, before the keyboardist would make the leap of faith.
"Learning to Fly"​
From the 1991 album Into the Great Wide Open, this is one of Petty's more ethereal songs, and not just because of the aviation metaphor.
"Runaway Trains"​
From flying machines to locomotives, this underappreciated and underplayed 1987 tune is Petty at his most wistful. Off the album Let Me Up (I've Had Enough), from which not a single song made Petty's 1993 greatest hits album.
"I Need to Know"​
A shot of adrenaline from the 1978 album You're Gonna Get It!
"Deliver Me"​
The bridge on this 1982 song from Long After Dark evokes the angst and fortitude that anyone who has ever taken a huge risk, e.g., moving cross-country without a record contract or any funds, can appreciate: "Sometimes I wonder if this is worth the trouble/Sometimes I wonder if this is worth the fight/I never have made my mind up about it/I just decided to let it all ride."
"Scare Easy"​
Before they were Tom Petty and the Heartbreakers, they were Mudcrutch. When Petty and the band recorded under this moniker in 2008, fans recognized a kindred step-sibling to a better-known anthem of defiance, "I Won't Back Down."
"You Wreck Me"​
You can almost feel the guitar duel between Petty and longtime bandmate Mike Campbell amping up as soon as the first chord of this 1994 song off Wildflowers is played.
"Walls"​
A mid-tempo singalong gem off the soundtrack of the 1996 film She's the One.
"Listen to Her Heart"​
Petty writes garage-rock classics the way most of us write thank-you letters: Some effort is involved, but the challenge is easily met and frequently repeated. The most confounding aspect of Petty's canon is how easy, from the outside, it appears to be for him to write both great lyrics and hooks. This 1978 tune is just another example.
"Don't Come Around Here No More"​
The MTV generation seemed to have abandoned Petty before he released this psychedelic tune, co-written by Dave Stewart of Eurhythmics, and the Alice in Wonderland–inspired video in 1985. An atypical Petty track, and yet one of his most successful songs, rising to No. 13 on the Billboard charts on the strength of that video.
"Here Comes My Girl"​
The third single off Damn the Torpedoes, and a damn fine one it is.
"Mary Jane's Last Dance"​
Released on the 1993 greatest hits album, its melody was then plundered by the Red Hot Chili Peppers to create "Dani California" in 2006. Petty is far too successful to have much cared. "A lot of rock 'n' roll songs sound alike," he told Rolling Stone. "Ask Chuck Berry. The Strokes took 'American Girl' [for their song 'Last Nite'], and I saw an interview with them where they actually admitted it. That made me laugh out loud. I was like, 'OK, good for you.' It doesn't bother me."
"Even the Losers"​
Roll down the windows, drive slightly above the speed limit, and turn up this Damn the Torpedoes gem that explains why the lead singer is so thrilled that here comes my girl.
"Room at the Top"​
From the 1999 album Echo and arguably the sweetest song Petty and the band have ever recorded.
"I Won't Back Down"​
Whether Petty was sending a message to the music industry or to his own estranged bandmates when he wrote this for his 1989 solo albumFull Moon Fever is unclear. The sentiment, though, is replete with clarity.
ENCORE
"Free Fallin'"​
The 1989 song off Petty's first solo album that resurrected his career and restored him to his rightful place among rock royalty. All of us, at one time or another, have been Jerry Maguire.
"The Waiting"​
A genuine American classic and an original. Whereas "American Girl" is redolent of the Byrds, a heavy influence on Petty, this 1981 ode to longing is all Tom. How better to end a show?