A Timeline of Tom Petty's Most Iconic Moments, From 'Breakdown' to a Concert for George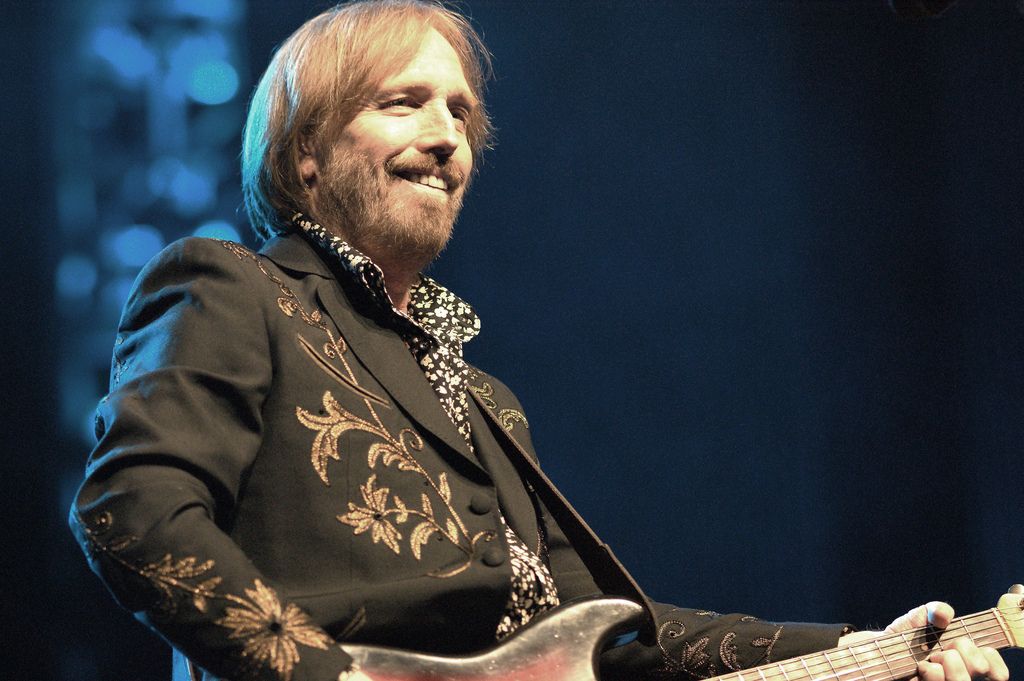 This article, along with others exploring the life and legacy of an American rock icon, is featured in Newsweek's Special Commemorative Edition: Tom Petty.
In a career that spans more than four decades on the rock charts, hundreds of memorable performances, awards, guest spots and memories of all kinds are bound to be collected in great numbers. In the case of Tom Petty, his status as a rock star beloved by legions of fans and his contemporaries made this collection more prodigious than most. Since he burst onto the L.A. rock scene in 1976, Petty was a part of rock's most memorable moments: here are 20 that provide insight into the rock star and the man.
NOVEMBER 9, 1976: The Beginning of an Era
Tom Petty and the Heartbreakers launched their eponymous album in 1976.
"Breakdown" and "American Girl" might have been the stars of the show, but when Tom Petty and the Heartbreakers put out their first album in November 1976, astute listeners knew a rock & roll superstar had arrived. When it debuted, however, it was up against more 1970s musical mainstays than one could shake the proverbial stick at, and it took some time to catch on. But once the world became familiar with Petty, tracks from the first album became fixtures of rock radio that still earn airtime today. And the band was just getting started.
FEBRUARY 18, 1978: Breaking Through with "Breakdown"
Billboard finally gives Petty his due.
It took more than a year for mainstream music media to wade through the glut of great albums being released in the mid-1970s and arrive at the brilliant tracks from Tom Petty and the Heartbreakers' debut album. Once they did, its first single, "Breakdown," was a hit. The song was Petty's first to reach the Billboard 100, but over the course of his prolific career, 16 more would make the charts.
MAY 23, 1979: Don't Do Him Like That
Petty took the first of many stands for artists in the music industry.
After two hit records, Petty should have been on his way to financial, as well as musical, success. But as musicians tend to learn, the structure of the industry—in which artists are advanced money against the sales of their album and can end up in debt to their label despite having sold millions of copies—is not necessarily looking out for their best interests. Rather than resign himself to being pushed around by the executives putting his music on the market, Petty made a bold move. He filed for bankruptcy in an attempt to free himself from MCA, and the label eventually backed down, renegotiating far better terms for the Heartbreakers.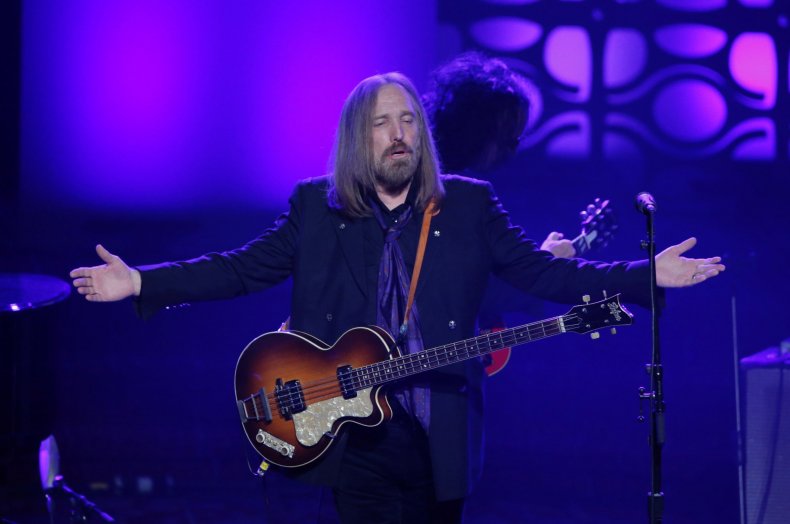 SEPTEMBER 22, 1985: Farm Aid
Petty, along with rock's biggest names, showed up for American agriculture.
The concept of Farm Aid began with an offhand remark made by Bob Dylan onstage at Live Aid— "Wouldn't it be great if we did something for our own farmers right here in America?" Willie Nelson, John Mellencamp and Neil Young took this idea and ran with it, establishing the first Farm Aid, a concert that continues to this day, with the 2017 iteration in Burgettstown, Pennsylvania, drawing thousands of fans. The 1985 debut show is still considered one of the most legendary collections of musical talent to share a stage. Petty was a proud member of a lineup that night that included B.B. King, Loretta Lynn, Billy Joel, Roy Orbison, Johnny Cash and more. A highlight of the evening was Petty's performance with Dylan.
FEBRUARY 5, 1986: Petty and Dylan, Way Down South
Petty kicked off his tour of Australia and New Zealand with a memorable show in Wellington.
Opening the night with "Train of Pain" and "Like a Rolling Stone," Petty and Dylan brought a stadium full of music-loving Kiwis to their feet, starting the Heartbreakers' True Confessions Tour with perhaps the most prestigious guest one could bring to a rock concert. Blowing through a powerhouse 25-song set, the impromptu supergroup ended the night on three classics that brought the 1960s back to New Zealand, playing "Blowin' in the Wind," "Rainy Day Women #12 & 35" and "Knockin' on Heaven's Door" as an encore.
OCTOBER 18, 1988: The Traveling Wilburys
An impromptu recording session becomes a supergroup for the ages.
The image of the rock star that emerged from the brilliance of the '60s and '70s often cast the icon as a loner genius, whose artistry can be matched only by his instructable nature. This expectation is why fans of music were elated when five living legends—Dylan, George Harrison, Jeff Lynne, Roy Orbison and Petty—joined forces to form the supergroup the Traveling Wilburys. While the specifics of the group's formation have grown hazy over the decades, Petty's involvement was reportedly a stroke of luck. The majority of the group had come together to record some B-side tracks for Harrison's single "This is Love" when the former Beatle realized he had left a guitar at Petty's house. Harrison returned to the studio with both guitar and Petty in tow, and the rest, as they say, is history.
SEPTEMBER 8, 1994: Petty Gets an MTV Moonman
The rocker was recognized for his visual artistry.
He may have been creating music with the Heartbreakers since disco was still in style, but Petty's mainstream success also mirrored the rise of MTV, casting the star somewhere between elder statesman and up-and-comer for audiences of the groundbreaking channel. Given Petty's innovative use of the burgeoning media of music videos to create stories striking at the soul of the American dream, most notably 1991's video for "Into the Great Wide Open," it's little surprise he claimed the career-spanning Video Vanguard Award in 1994. He also picked up a Moonman for Best Male Video with "Mary Jane's Last Dance," making it a night to remember for Petty.
NOVEMBER 1, 1994: Making the Jump to Warner Bros.
Petty's business acumen led him to a new label and new levels of success.
Petty may have been a master at crafting mellow rock that washed over listeners like sunshine on a lazy August afternoon, but the man was a fierce defender of an artist's control over his or her own work. Petty's principles often compelled him to make bold business moves, and none made bigger waves than when it was revealed the singer had signed a secret deal with Warner Bros. in 1989— while still under contract with MCA. Petty had been disappointed with what he felt was MCA's lackluster promotion of his work and leveraged his growing success into a six-album, $20 million change of label. The first album released under the deal, 1994's Wildflowers, was both a critical and commercial success, proving to Petty he had made the right move.
APRIL 28, 1999: Becomes a Permanent Part of Hollywood
Tom Petty took his rightful place among the world's biggest celebrities.
One of the biggest milestones in any icon's career isn't an award he or she can place on a mantel, but one thousands of people trod over every day—a star on Hollywood's Walk of Fame. On April 28, 1999 (a day the city of Los Angeles appropriately declared "Tom Petty and the Heartbreakers Day"), the rock star become a sidewalk star, joining Paul McCartney, Jimi Hendrix and others whose fame canonized them as icons of American culture.
MARCH 19, 2002: Becoming a Hall of Famer
Tom Petty and the Heartbreakers received their just accolades after making masterful music for decades.
Entry into the Rock & Roll Hall of Fame isn't guaranteed by fame, success or even great music (though all of these help). It's an honor bestowed on those musicians who have stood the test of time and will be undoubtedly enjoyed by future generations as examples of the best damn music ever made. While 2002 also saw the induction of The Ramones, The Talking Heads and other legends, Tom Petty and the Heartbreakers felt like a special (and overdue) inclusion. "It's very easy to be cynical about the Hall of Fame," Petty, never entirely comfortable with being part of the establishment, told The Associated Press backstage. "But on the other hand, it's really a beautiful thing for someone like me. I dedicated my entire life to this music."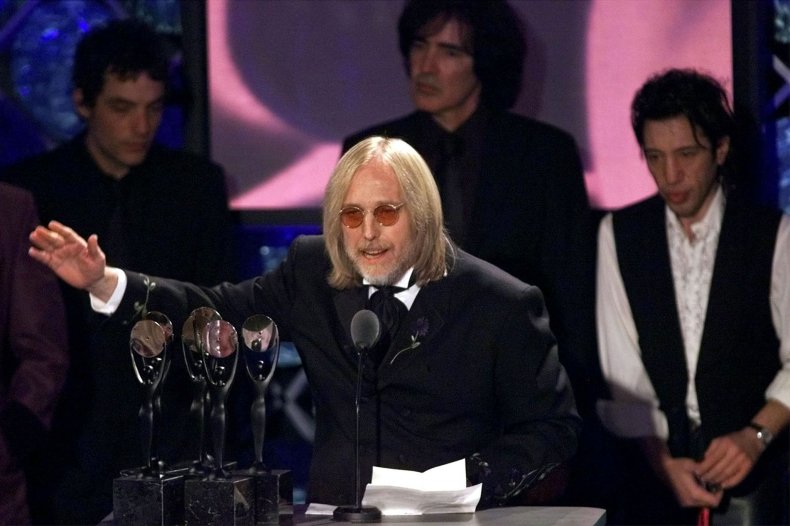 MARCH 15, 2004: Petty and Prince's One-Night Supergroup
The ides of March saw Petty make history with fellow hall-of-famer Prince.
At the 2004 Rock & Roll Hall of Fame induction ceremony, Dhani Harrison was joined onstage by Steve Winwood, Jeff Lynne, Petty and Prince for a performance of his father George's "While My Guitar Gently Weeps." Splitting lead vocal duties with Lynne, Petty was one of the anchors of a performance that would go down in history thanks to Prince's astonishing guitar solo. Petty would later recall that he could "feel the electricity" when Prince was performing his improvised masterpiece.
MAY 16, 2004: King of the Hill Gets Lucky
Petty called upon characters from his southern boyhood to bring star power to King of the Hill.
When Mike Judge, creator of King of the Hill, told the Chicago Tribune in 2009 that Petty was the most impressive guest spot the show had ever tied down, it was surprising to no one who had witnessed Petty's character, Lucky, weave his backwoods yarns. Whether he was slipping in a Costco bathroom and winning a $53,000 settlement (his "usual" amount, as we later learn) or getting "Edu-macated" by Peggy Hill, Petty's character was a pitch-perfect addition to the cult classic.
OCTOBER 25, 2007: Tom Tells All
Though he wasn't through making great music, by 2007 Petty was ready to write his memoir.
When esteemed filmmaker Peter Bogdanovich decided to turn his camera on the Heartbreakers, Tom Petty was already in the process of creating a retrospective coffee table book on the band—Bogdanovich's film would be released days after the book, ensuring a small renaissance for Petty. His book Runnin' Down a Dream was released in the fall of 2007 to blockbuster reviews. Petty's personal recollections were paired with never-before-published photos from three decades of albums and tours to create a valuable insight into the life of a rock star and a must-own for any Petty fan.
FEBRUARY 26, 2008: Super Petty
Super Bowl XLII saw The Heartbreakers play America's most viewed concert of the year.
The halftime show of Super Bowl XLII began with an aerial shot of the field as a heartbeat slowly rose in the sound system. A neon heart-shaped stage began flashing near the 50-yard line, and as thousands of fans ran across the field to get the best look, Tom Petty and the Heartbreakers launched into the opening chords of "American Girl." Everyone watching the game, whether they had a stake in the Giants' stunning win over the Patriots or not, was bound to notice the sheer joy on Petty's face as he rolled through a lightning-paced set on the most popular TV program of the year.
APRIL 29, 2008: Settling Unfinished Business
Petty's first band, Mudcrutch, broke up in the 1970s, but Petty brought them back in 2008.
Though a few of the Heartbreakers were also in the original band Mudcrutch, the way things ended with this first group had always left an open-ended feeling for Petty. In 2008, he finally went about scratching this 30-year itch when he convened Mudcrutch for a 14-track album and a short tour along the California coast. The fact that the band was going on a larger tour in May of the same year with Steve Winwood didn't phase them—as Heartbreaker Mike Campbell told Rolling Stone in 2015, for Petty and company, Mudcrutch was "a labor of love."
NOVEMBER 20, 2015: Petty Rocks the Radio
Already a mainstay on the airwaves, Petty took the next step by creating his own channel of curated content.
For the better part of the past two years, Tom Petty Radio has been a fascinating, up-close look at Petty's music. After 39 years of being a rock star, Petty took advantage of satellite radio to offer his fans a new way to enjoy his body of work. Through his SiriusXM channel, the singer was able to share live performances from his personal vaults, previously unreleased studio and live recordings and special cover versions of his songs. The channel also included exclusive commentary from Petty, guest DJ sessions hosted by the Heartbreakers and interviews with Petty conducted by journalist and SiriusXM host David Fricke.
JUNE 9, 2016: Becoming a Man of Letters
After 40 years of making music, Tom Petty was inducted into the songwriters hall of fame.
During a ceremony in New York City, then 65-year-old Petty was inducted into the Songwriters Hall of Fame, joining the ranks of musical greats such as Dylan, Elton John, Bruce Springsteen and Dolly Parton. Of the tens of thousands of people who have written songs over the past century, only about 400 have ever been inducted into the Songwriters Hall of Fame, which was established in 1969. In order to be considered for induction, songwriters must have published works for a minimum of 20 years and have a "notable catalog of hit songs"—it's easy to see that Petty fits the bill.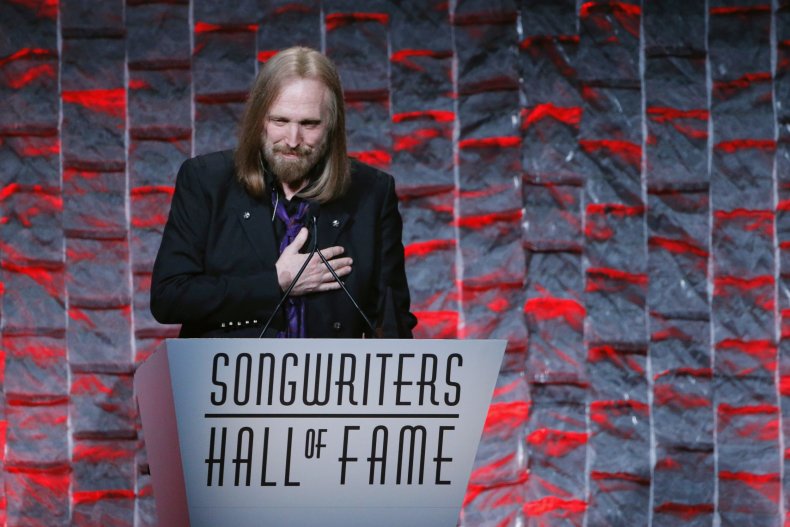 APRIL 20, 2017: The Last Big Tour
Tom Petty embarked on a huge tour celebrating four decades of music.
Though it was technically a 41st anniversary tour, fans of Tom Petty and the Heartbreakers came to see them play all the same. Joined by English duo The Webb Sisters on backup vocals, and without a new record to promote, the band mostly played their greatest hits. They leaned on old favorites such as "Refugee," "Don't Come Around Here No More" and "American Girl," much to the audience's delight. Prior to embarking on his last tour, Petty told Rolling Stone, "We're all on the backside of our 60s [...] I don't want to spend my life on the road."
FEBRUARY 10, 2017: A Heartbreaker with Heart
The Grammys honored Petty with its Musicares Person of the Year Award.
Two days before the official Grammys ceremony, a charity dinner was held in Petty's honor in recognition of his musical accomplishments, his career-long defense of artists' rights and his charitable work, which notably focused on the homeless population in Los Angeles. Neil Portnow, President/CEO of The Recording Academy and MusiCares, praised Petty's "quiet philanthropy" and also stated: "Tom burst into our musical consciousness and never let go. His brand of rock & roll benefits from a celebratory rebelliousness, infectious rhythms and unforgettable lyrics that are incised in our imaginations."
NOVEMBER 29, 2002: Playing Tribute to a Friend
Tom Petty and the Heartbreakers performed in George Harrison's honor.
One year after George Harrison's death, in London's Royal Albert Hall, a truly incredible lineup of musicians gave a concert in honor of one of the greatest artists of our time. The Concert for George was organized by Harrison's good friend Eric Clapton and included performances of Harrison's work from his colleagues Tom Petty and the Heartbreakers, Jeff Lynne, Paul McCartney, Billy Preston and Ringo Starr. The legendary concert was recorded as a film, which was released on PBS in 2004. It was helmed by famed British director David Leland, who also directed the Traveling Wilburys video "Handle With Care."
This article, written by Issue Editor James Ellis, was excerpted from Newsweek's Special Commemorative Edition: TomPetty. For more on the life and music of the legendary singer/songwriter, pick up a copy today.