Tom Price Now Leads HHS and Possibly the Future of Health Care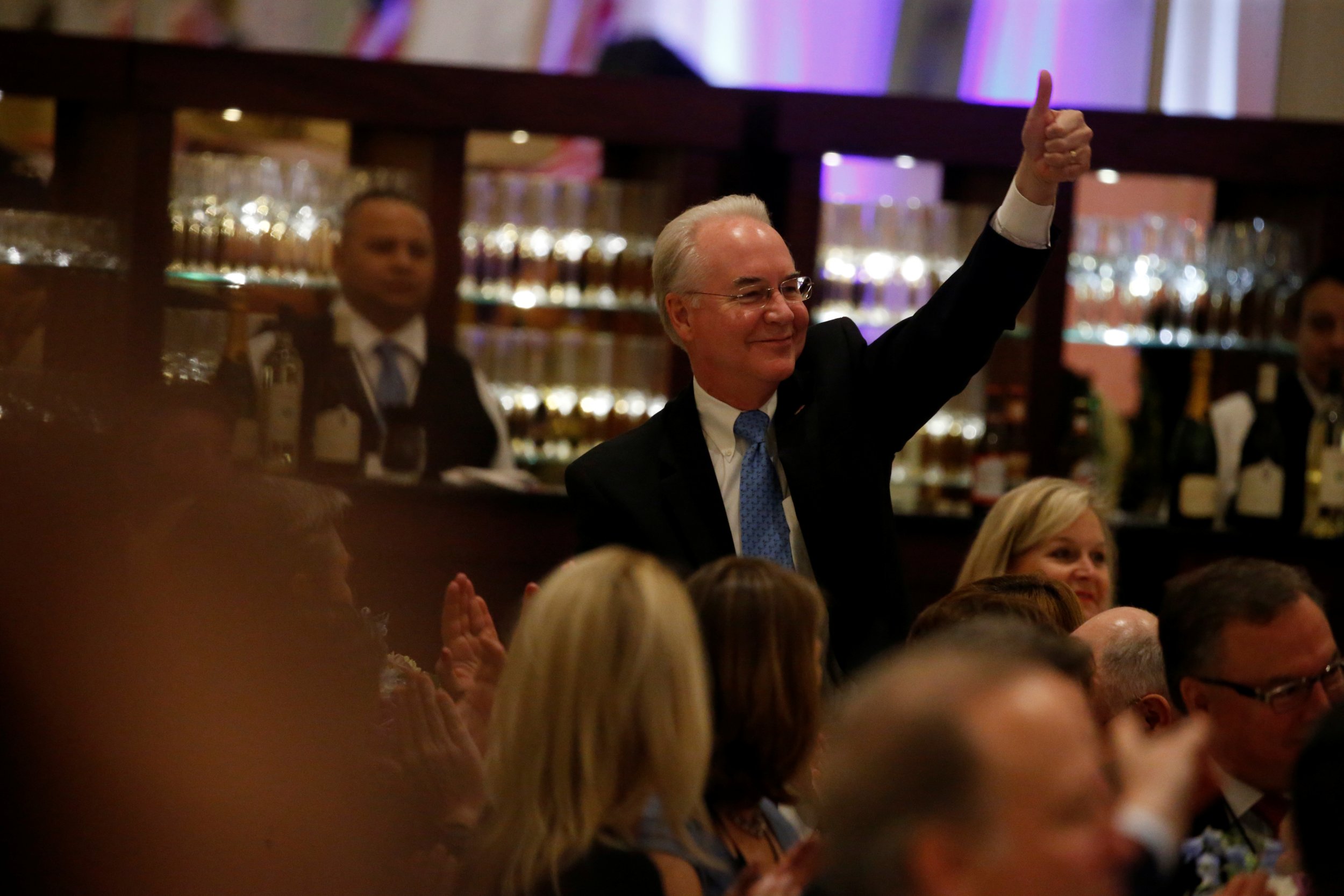 In the early hours of Friday morning—2 o'clock, to be specific—Tom Price, Republican congressman from Georgia, was confirmed as secretary of the Department of Health and Human Services. The 52 to 47 vote was a split along party lines with all Republicans adamantly in favor of Price stepping into the role that involves managing an annual budget of more than $1 trillion.
Price's confirmation raises crucial questions about the future of health care in the United States. The stated mission of HHS is "to enhance and protect the health and well-being of all Americans." To that end, HHS oversees the Centers for Disease Control and Prevention, the Food and Drug Administration, the Centers for Medicare and Medicaid Services and the National Institutes of Health.
The biggest issue overshadowing Price's appointment is the future—or lack thereof—of the Affordable Care Act. Before and immediately following this year's presidential inauguration, President Trump and leading republican legislators promised an immediate repeal of this health care program signed into legislation by former President Barack Obama. In recent weeks, the vehement opposition to the ACA has been dialed back. Most recently, the president told Bill O'Reilly, the Fox News conservative commentator, that a new health care plan may not be available until 2018.
Before his confirmation, Price, who spent 20 years as an orthopedic surgeon before his political career, was a vocal opponent to the ACA. He has said that his problem with the plan, also known as Obamacare, is that it is government intrusion into the doctor-patient relationship.
As a member of Congress, Price submitted his own health care bill for consideration. Entitled "Empowering Patients First Act," the bill focuses on tax incentives for maintaining health insurance coverage, deterrents to overly generous coverage by employers, health savings accounts—in which taxpayers enrolled in high-deductible health plans put pretax money into a savings account specifically dedicated to medical needs—and other controversial measures. Individuals with pre-existing conditions would not be denied coverage under Price's plan only if they had insurance during the prior 18 months to enrolling on his plan. The bill also includes the use of high-risk pools, government-run insurance programs for people with medical conditions who cannot obtain private coverage. A Kaiser family Foundation report on high-risk pools from 2010 found that enrollment in existing programs—34 states had them at the time—was low because they were very expensive.
Price is the first physician to lead HHS in more than 20 years. But health care is far from the only dish on his new plate. The agencies under his supervision are coping with an unprecedented epidemic of opioid abuse, the Zika virus, the crisis of high drug prices, the push for new treatments for cancer and other life-threatening illnesses and escalating rates of Alzheimer's disease, to name but a few situations the HHS oversees.
But at the moment, health care appears to loom largest in the minds of those opposed to Price's confirmation. Democrats cited his investments in several health care–related companies and a proposed cut in Medicare of $500 million as ample causes for concern. Speaking with The New York Times, Senator Maria Cantell (D-Wash.) summed up the fear: "This is the first vote in the dismantling of the Affordable Care Act."