Tom Price Spent $300,000 on Private Jets to 'Connect With Real American People,' HHS Secretary's Aide Claims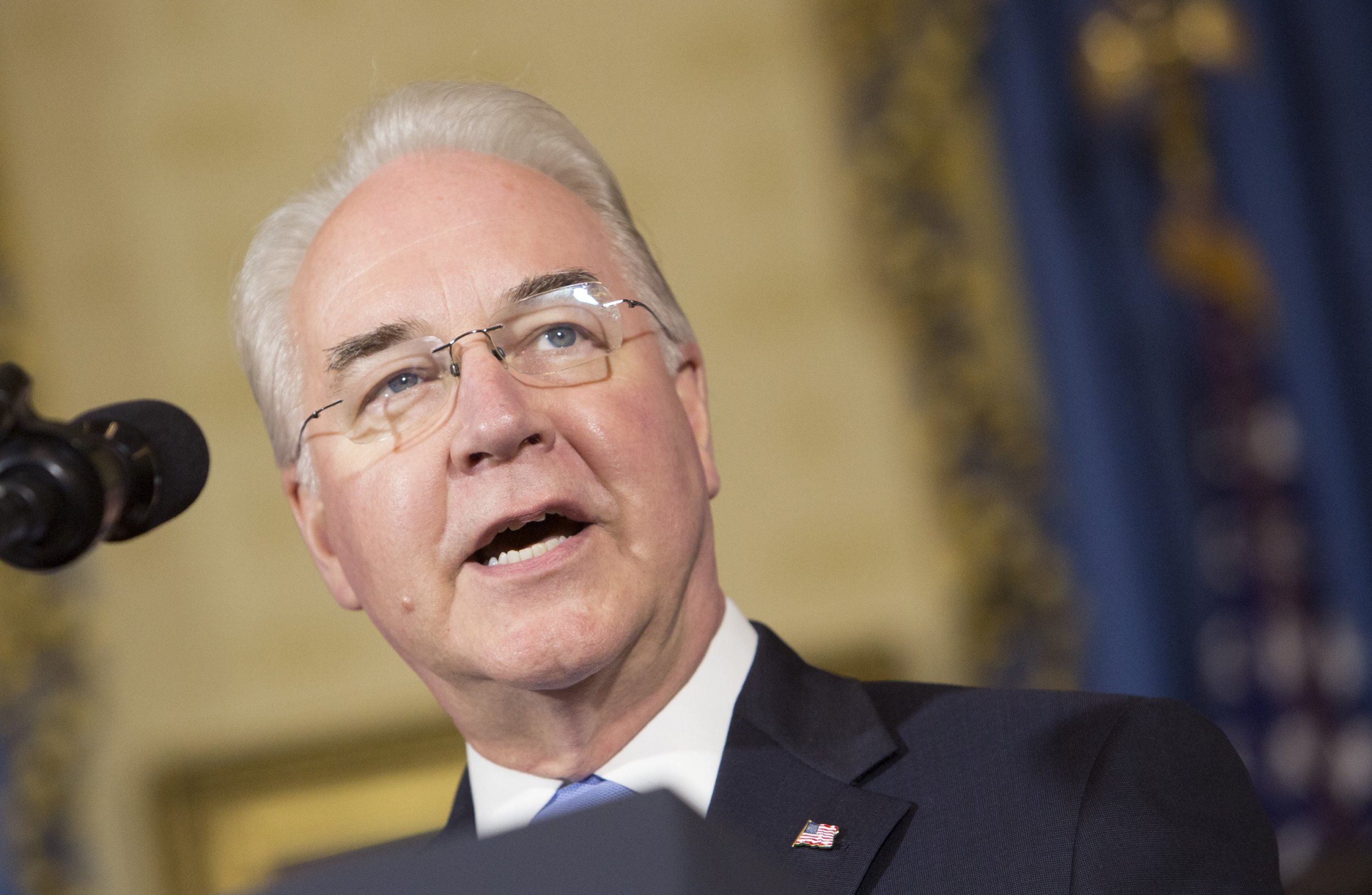 U.S. Health and Human Services Secretary Tom Price spent more than $300,000 of taxpayers' money traveling on private jets to "connect with the real American people," an aide said Thursday.
Related: Trump's Phoenix campaign rally cost $450,000, just the latest massive taxpayer expense of his presidency
Price's use of chartered jets to travel the country, first reported by Politico earlier this week, represents a departure from his two immediate predecessors in the role, who flew commercially inside the United States. Price aides, talking to The Washington Post, said the former Georgia congressman planned to follow the same protocol, but a delayed flight early in his tenure that left him missing a planned public appearance prompted the expensive change of approach.
"This is Secretary Price, getting outside of D.C., making sure he is connected with the real American people," Charmaine Yoest, Price's assistant secretary for public affairs, told The Post. "Wasting four hours in an airport and having the secretary cancel his event is not a good use of taxpayer money."
Price's travel by private chartered jets was revealed Thursday to be even more extensive than had initially been reported. Price has taken at least 24 such flights since early May, at a cost of more than $300,000, according to Politico.
One trip was particularly noteworthy: Price took a private jet—costing taxpayers $17,760—to fly to Nashville in early June even though there were four regular nonstop flights operating at the same time. The commercial flight would have cost as little as $202.
Price's travel habits have been met with sharp condemnation from Democrats. Five Democrats have requested that the Health and Human Services inspector general to investigate whether Price has violated federal regulations.
"American taxpayers deserve assurances that their tax dollars are not wasted by the government's highest officials, and we are committed to holding Secretary Price to his stated pledges to reduce waste throughout the department," Senators Patty Murray, Gary Peters and Ron Wyden and Representatives Frank Pallone and Richard Neal said in a statement.
Price is not the only member of Trump's Cabinet to have been using chartered planes on the job. Billionaire Education Secretary Betsy DeVos, however, has been traveling via her own private jet and funds all her own travel expenses.
"The secretary neither seeks, nor accepts, any reimbursement for her flights, nor for any additional official travel-related expenses, such as lodging and per diem, even though she is entitled to such reimbursement under government travel regulations," Education Department spokesman Liz Hall told Politico.