Reporter Arrested After Repeatedly Asking Health and Human Services Secretary Tom Price a Question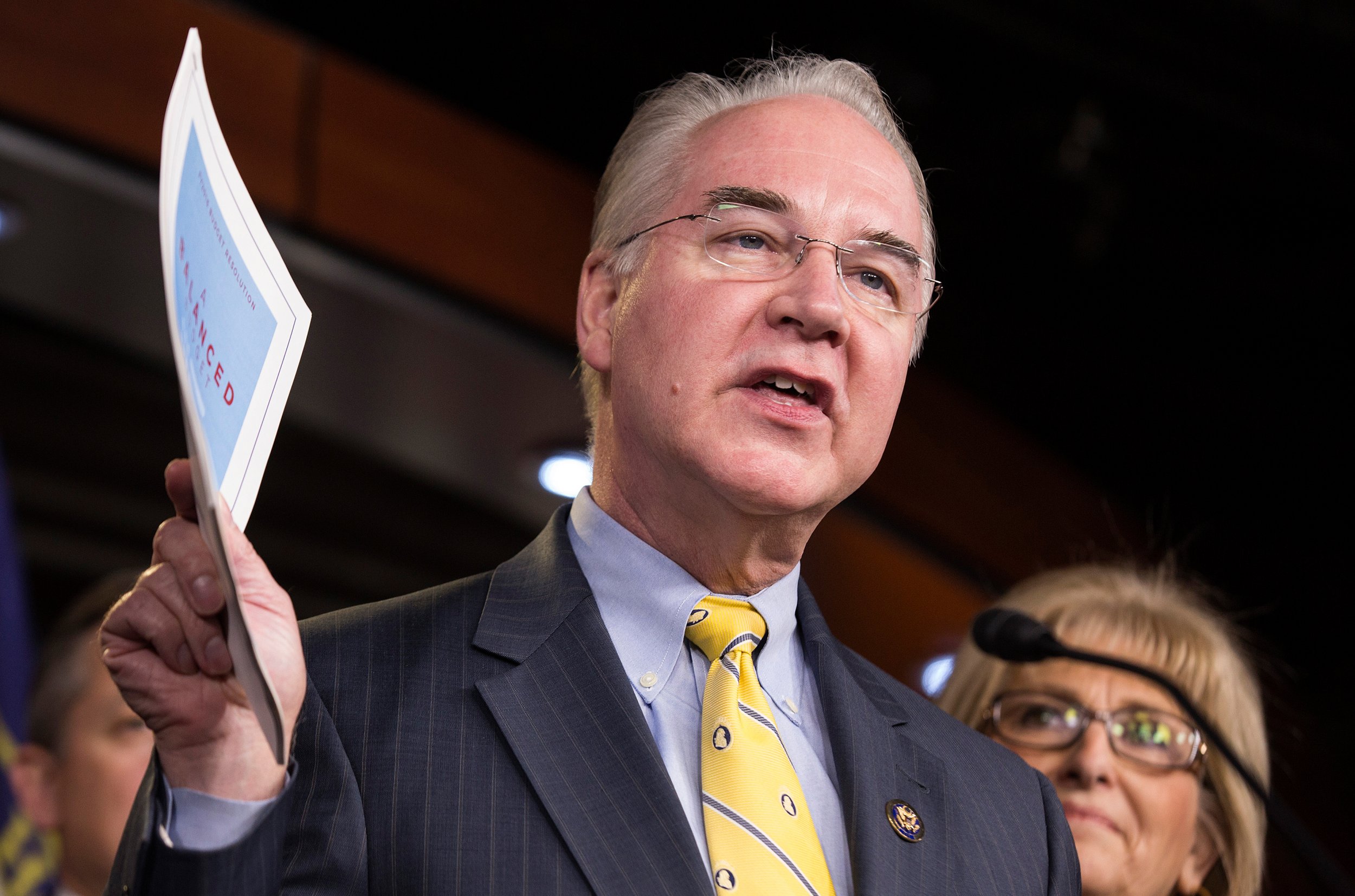 A reporter was arrested by West Virginia State Capitol police Tuesday after repeatedly asking a question to U.S. Health and Human Services Secretary Tom Price.
Dan Heyman, who works for Public News Service, said he repeatedly asked Price at the Capitol whether domestic violence is classed as a "pre-existing condition" under the health care bill recently passed in the House.
Speaking at a press conference reported by The Hill, Heyman said he reached past Price's entourage with his phone and asked his question multiple times, until police "decided I was just too persistent in asking this question and trying to do my job and so they arrested me."
"First time I've ever been arrested for asking a question. First time I've ever heard of someone getting arrested for asking a question," he added.
He asked the questions in a public space, Price said, and was not warned by police that anything he was doing could result in an arrest.
"No police officer told me 'you're in the wrong place,'" he said. He said he told police as they arrested him that he is a member of the press.
"It's dreadful. This is my job, this is what I'm supposed to do. I'm supposed to find out if someone is going to be affected by this health care law…I think it is a question that deserves to be answered," Heyman said.
Authorities charged Heyman with willful disruption of governmental processes, a misdemeanor, and he was released later on $5,000 bail.
According to The Washington Post, authorities said Heyman was "aggressively breaching" the Secret Service agents to the point where they were "forced to remove him a couple of times from the area," according to a criminal complaint.
Heyman "was causing a disturbance by yelling questions at Ms. Conway and Secretary Price," the complaint stated.
The American Civil Liberties Union of West Virginia said in a statement quoted by the Post that Heyman's arrest constituted "a blatant attempt to chill an independent, free press." It called for the "outrageous" charges against Heyman be dropped immediately.
"This a dangerous time in our country," the statement read. "Freedom of the press is being eroded every day."
If it passes the Senate, the American Health Care Act would end some of the most unpopular elements of Obamacare, including the requirement that Americans either purchase health insurance or pay a fine to the IRS, and would preserve a few others, such as allowing children to remain on their parents' health insurance until age 26.
It would dramatically reduce the subsidies available to help lower-middle-class and lower-income Americans purchase insurance, and critics say it would effectively end the ban on discriminating against those with pre-existing conditions.