Tom Sizemore's New Film Slated for March Release Amid 'End of Life Decision'
The release date for Tom Sizemore's next film has been confirmed as the actor's family said they are thinking through an "end of life decision" after Sizemore suffered a brain aneurysm.
The star, 61, was hospitalized on February 18 after suffering the brain aneurysm at 2 a.m., The Guardian reported at the time, and he has been in a coma in the intensive care unit of Providence Saint Joseph Medical Center in Los Angeles ever since.
On February 27, Sizemore's representative, Charles Lago, shared a statement regarding his current critical condition that per the Guardian said: "Today doctors informed his family that there is no further hope and have recommended end of life decision.
"The family is now deciding end of life matters and a further statement will be issued on Wednesday. We are asking for privacy for his family during this difficult time, and they wish to thank everyone for the hundreds of messages of support and prayers that have been received. This has been a difficult time for them."
Tom Sizemore's New Film Slated for March Release Amid 'End of Life Decision'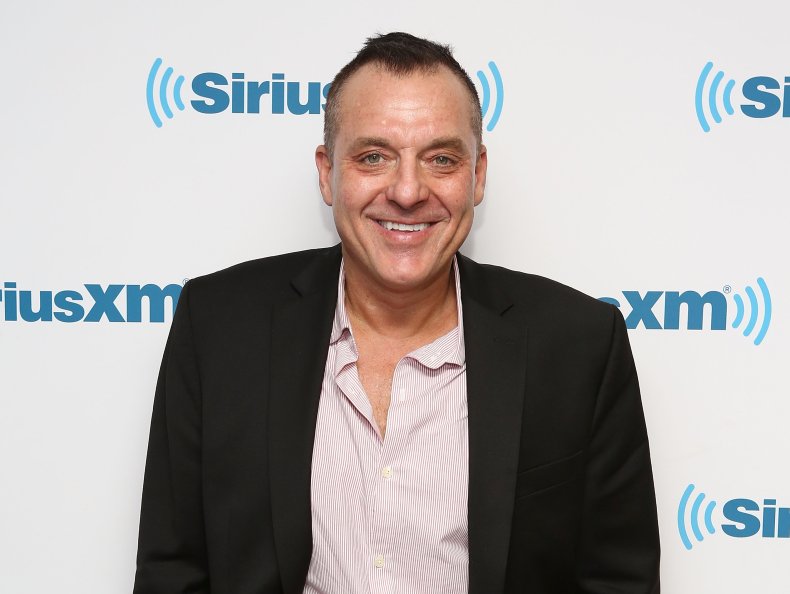 The Saving Private Ryan star had a busy work schedule prior to suffering a brain aneurysm, which means that he has several projects still to be released.
Impuratus is Sizemore's newest film, and the indie horror will be given a limited theatrical release from March 3.
The drama sees Sizemore portray detective Clayton Douglas, who is tasked with meeting a mysterious Civil War veteran to hear his confession, but it unexpectedly brings Douglas face-to-face with the supernatural.
Sizemore did an interview for the film with Age of the Nerd prior to his illness, and he spoke highly about Impuratus.
The Heat actor told the publication that he "enjoyed the script" and felt the film offered him "a terrific, leading part" and he added: "Yes, it had a lot of qualities I like when I'm trying to find something to do. It was a period piece which was interesting, and I really liked the people that were involved."
Sizemore added that he had been "blown away" by an early cut of Mike Yurinko's film that he had seen, and said: "The quality was astounding, the acting (including mine of course) but seriously everyone was outstanding and the photography superb. Can't wait to see the final version with the music all in."
The actor also reflected on his career, both past and future, and went on: "I believe that I have a second act coming and that I need to start doing more dramatic roles and stay away from the bad guy, military, and cop roles. So, I say to him, you're right, get me those roles."
According to IMDb, Sizemore has 34 projects that are either in post-production, in production, or pre-production.
The actor is said to be appearing in Cobra Kai Season 6 as J.T. Taggart, which will be the Netflix hit's final season. It hasn't yet been confirmed how many episodes Sizemore will appear in.
Impuratus will be given a limited theatrical release on March 3.