Tom Steyer: Want to Break the Corporate Stranglehold on Washington? Start With Term Limits for Congress | Opinion
A few weeks ago, in Nevada, I had the chance to speak to voters and local legislators. With a supermajority in the state legislature and a Democrat in the governor's mansion, Nevada has become a template for a national progressive movement. From raising the minimum wage to passing record clean energy laws, Nevadans are finally seeing real change.
There, and all along the campaign trail, I have been calling for fundamental changes in the way our democracy works, weeding out corporate corruption to restore a government of, by and for the people. Other candidates agree that we need structural change. But there's something that makes me different from everyone else running for the Democratic nomination: I've been proposing congressional term limits of 12 years in the U.S. House and U.S. Senate. If we want bold change, we need new and different people in charge.
Here's something else Nevada can be proud of: the first majority-female legislature in American history. There are many reasons for the positive shift—chief among them are state-level term limits for Nevada's legislature. Nevada is proof that term limits can help ensure that our representative bodies are more representative of the American electorate. States with term limits have 33 percent more women on the ballot than those without.
Term limits reorient incentives away from campaign donations and toward the actual work of governing. Term-limited members are likely to spend more time legislating than fundraising for re-election and are freed-up to make voting decisions without the fear of retribution at the ballot box. And as in Nevada, term limits produce new members who are more likely to bring fresh, needed ideas to the table. We've seen the power of new thinking in Congress after the 2018 midterm election; in particular, Representative Alexandria Ocasio-Cortez of New York should be credited for supercharging the congressional conversation about big, bold action to tackle our climate crisis, through proposing the Green New Deal.
There are some out there—including my fellow candidates—who believe term limits will worsen the revolving door between Congress and the private sector, empowering lobbyists.
But that's just not true.
First, lobbyists already have outsized power—we have to recognize that. And with seemingly lifetime appointments, that power is not based only on aptitude on the issues. It's also based on personal relationships. With term limits, lobbyists must now make their arguments on the strength of their merits, rather than on relationships alone. Legislators in term-limited states are more likely to distrust lobbyists than are their non-term-limited peers and are more skeptical of lobbyists than politicians who have been in office for term after term.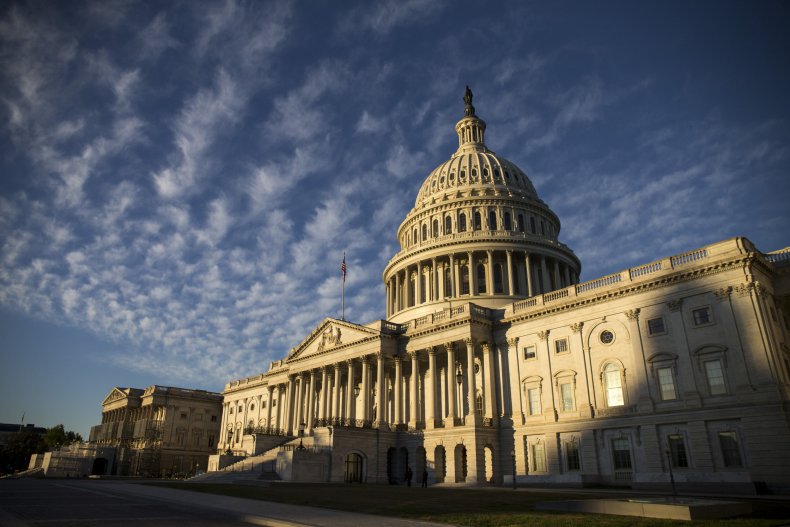 In the November debate, I joined nine presidential candidates who agree that corruption pervades our democracy, and we need to change how Washington works. But none are willing to go as far as to call for congressional term limits. Why?
The change we need won't come from inside Washington. We need new ideas, new people, new approaches to hard problems—and term limits deliver those incentives.
Pundits and politicians have argued against term limits from both sides of the aisle. In a broken system, they're arguing that their personal skills and relationships are all that's needed, that structural changes that may hurt their own careers are unnecessary. It's self-serving. Just ask Senator Mitch McConnell, who has blocked and denied attempts to bring term limits to fruition in the past.
I'm neither a pundit nor a politician. I've worked for a decade to organize, empower and mobilize everyday Americans to check corporate power and beat corruption, and we've been winning.
It's abundantly clear to me, along with the overwhelming bipartisan support of the American people—that Congress was never meant to be a lifetime appointment. And under my presidency, I'll take action to make that a reality.
Tom Steyer is a Democratic candidate for president of the United States.
The views expressed in this article are the writer's own.