Tom Wolfe Quotes: 'Bonfire of the Vanities' Author Dies at 88
Tom Wolfe, the journalist and author known for books like The Electric Kool-Aid Test and The Bonfire of the Vanities died on Monday at the age of 88.
Wolfe's agent confirmed his death to The Wall Street Journal Tuesday. The author had previously been hospitalized for pneumonia.
One of the leading practitioners of "new journalism," Wolfe was widely regarded for combining literary techniques with traditional journalism.
The Right Stuff author left a lasting impact on journalism and the literary world. Here are eight of Wolfe's most notable quotes, complied from Goodreads and BrainyQuote: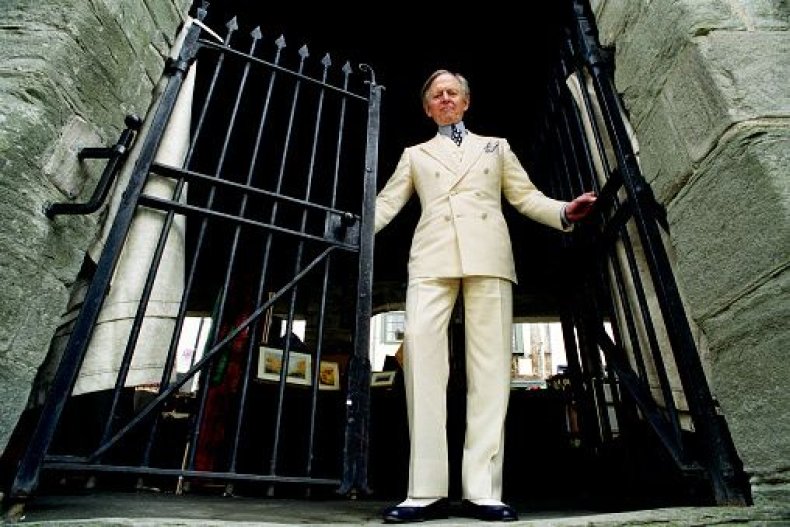 1. "It's not just that reporting gives you a bigger slice of life, gives—lends verisimilitude to what you are doing—it's that it feeds the imagination."
2. "Everybody, everybody everywhere, has his own movie going, his own scenario, and everybody is acting his movie out like mad, only most people don't know that is what they're trapped by, their little script."
3. "I never forget. I never forgive. I can wait. I find it very easy to harbor a grudge. I have scores to settle."
4. "Everybody is going to be what they are, and whatever they are, there's not going to be anything to apologize about."
5. "The reason a writer writes a book is to forget a book and the reason a reader reads one is to remember it. "
6. "Fortunately, the world is full of people with information compulsion who want to tell you their stories. They want to tell you things that you don't know. They're some of the greatest allies that any writer has."
7. "There is no motivation higher than being a good writer."
8. "I do things a little bit backwards. There's a subject that interests me, a locale that interests me, and I wait for the characters to arrive, which they inevitably do."