'Tomb Raider' Star Alicia Vikander Says Film's Lack of Female Characters is 'Questionable'
Actor Alicia Vikander said the lack of female characters in the upcoming Tomb Raider reboot was "questionable."
"It's this whole company in the film that we meet up on this island and I'm like 'why didn 't they hire any women to go on this expedition?'" Vikander told Yahoo Movies U.K. on Tuesday. "That, I think, was a bit questionable."
The film is slated to hit theaters on March 16, making it 17 years since audiences saw the original two films with Angelina Jolie as the lead. The revival shows Lara Croft preparing for a trek to rescue her father, but the presence of female characters in supporting roles is absent after she lands on the island where her father went missing.
Director Roar Uthaug stood by his decision to pull two of its female characters, Samantha and Josyln. In speaking with Yahoo Movies U.K. Tuesday, Uthaug claimed he "didn't want other relationships to take away from [Croft's mission]." Instead, he cited the father-daughter relationship as the film's "core."
Action films, when they feature a female lead, tend to have the woman navigating a male-dominated world with little or no support from other women. The Divergent franchise, alongside films like Brie Larson's Free Fire and Atomic Blonde, are recent examples of this. Welcome exceptions have included last year's Wonder Woman—a rare example of an action film directed by a woman, Patti Jenkins—and last month's Black Panther. Both films have powerful female characters supporting the lead.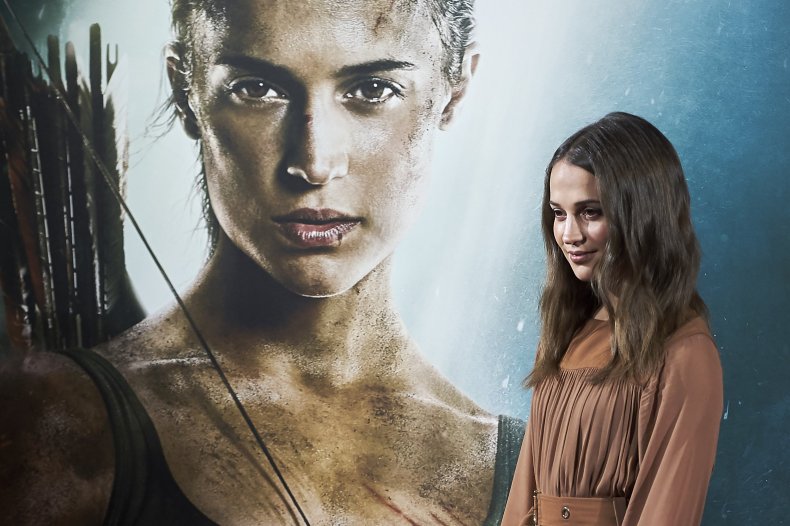 Vikander suggested changes should be made to the second Tomb Raider film if Warner Bros. Pictures green lights a sequel. "It has been set up for that a bit, which I'm very excited about, of course that is if the audience want to see a further adventure but, yeah, I agree," she said.