Fox News Contributor Tomi Lahren Says, 'The American People Want the Wall,' But Most Believe It Shouldn't Be a Priority for Congress, Poll Shows
In an interview with Fox & Friends on Wednesday, Fox News contributor Tomi Lahren argued that President Donald Trump must stand his ground on the construction of the border wall because that's what the "American people want."
"We need to be funding this wall. It's the best $5 billion this government has ever spent, and I'm urging Donald Trump to hold firm on his promise," Lahren said. When co-host Steve Doocy added that Republicans in Congress apparently talked Trump out of shutting down the government, Lahren went on to explain that "if we need a government shutdown in order to show this country that we are serious about border enforcement and security, then a shutdown is exactly what we need. And when President Trump listens to his instincts on this, he is right," adding that Trump's instincts are what granted him the presidency in the 2016 elections.
"He will win on it again in 2020. But he has to hold firm on this. The American people want a wall," she said.
Notwithstanding, the majority of Americans seem to think otherwise. A new NPR/PBS NewsHour/Marist poll found that at least seven in 10 Americans, or 69 percent, believe that the wall should not be a priority for Congress. The survey revealed that 74 percent of Democrats believe that the wall should not be a priority at all, whereas 63 percent of Republicans considered the structure a "top priority." In addition, 51 percent of Independents said they don't believe the wall is of paramount importance.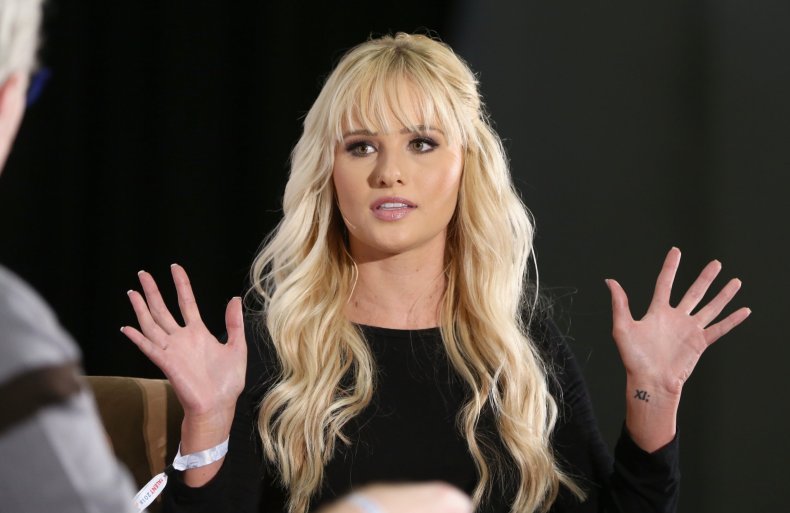 "With Democrats and Independents not connected with President Trump's desire to build a border wall, it's not surprising that they want him to compromise to avoid a government shutdown," Lee M. Miringoff, Marist Institute for Public Opinion director, said in a press release. "On this issue, President Trump and the Republicans are on one side of the fence and Democrats and Independents are on the other."
Though most of them believe the wall should not be a priority, a slight majority of Americans—53 percent—approve of how the Trump administration is handling the protection of U.S. borders. Ninety-two percent of Republicans and 26 percent of Democrats believe the president is doing a good job on this front, while Independents appear to be split, with 49 percent approving and 47 percent disapproving.
As the poll continued to delve into specific aspects of Trump's immigration policies, it found that 55 percent of Americans disapproved of how Trump is dealing with irregular immigration on U.S. soil, and 54 of them disapproved how the administration is proceeding with the reunion of separated children and their parents at the U.S.-Mexico border. Forty-eight survey participants disapproved of Trump's handling of the migrant caravan.
Contrary to Lahren's wish, Majority Leader Mitch McConnell announced Wednesday that the Senate will mull a stopgap measure to continue funding the government and avoid a shutdown this week. However, this won't include the president's $5 billion for the wall construction.
"I'm sorry that my Democratic colleagues couldn't put partisanship aside and show the same good-faith flexibility that the president has shown in order to provide the resources our nation needs to secure the integrity of our borders and the safety of American families," McConnel said according to Fox News.
The poll, conducted between November 28 and December 4, included 1,075 adults. The margin of error was 4.2 percent.