Fox Host Tomi Lahren Apologizes For Saying Kamala Harris Slept Her 'Way to the Top,' Sort Of
After network colleagues piled on Fox Nation host Tomi Lahren for suggesting during the Democratic debate Wednesday that candidate Kamala Harris slept her "way to the top with Willie Brown," Lahren apologized...kind of.
"I apologize for my comment on Kamala's personal relationship. It was the wrong choice of words," Lahren tweeted on Thursday morning. "There are many other things to take her to task for and I will stick to those."
During the debate, Lahren live-tweeted, "Kamala did you fight for ideals or did you sleep your way to the top with Willie Brown?" referring to Harris dating the former San Francisco mayor after they met when she was 29 years old and he was 60 years old. She was an assistant district attorney and he was the California State Assembly speaker.
"Ask Willie Brown how Kamala became AG of CA..." Lahren tweeted, and added in another tweet, "I didn't make this up. Willie Brown admitted it. The truth hurts."
Brown in a letter to the San Francisco Chronicle shortly after Harris announced her presidential bid implied that he helped boost her career.
Fox News pundit quote tweeted Lahren's sleep comment and remarked: "I am curious to know what you think bringing a woman's personal/sexual life into this accomplishes. Men do that to us enough as it is. I'm honestly asking."
Fox Nation commentator Britt McHenry replied to Lahren: "Do you have any idea how damaging this is to women who've actually been sexually harassed, assaulted or demeaned in the workplace? How much this weakens our own gender, regardless of partisanship. My goodness."
Fox host and meteorologist Janice Dean tweeted it was "pretty disgusting" of Lahren to tweet such things.
"Are clicks and retweets worth demeaning women?" Dean asked. "Would you do the same to a 'conservative' female candidate?"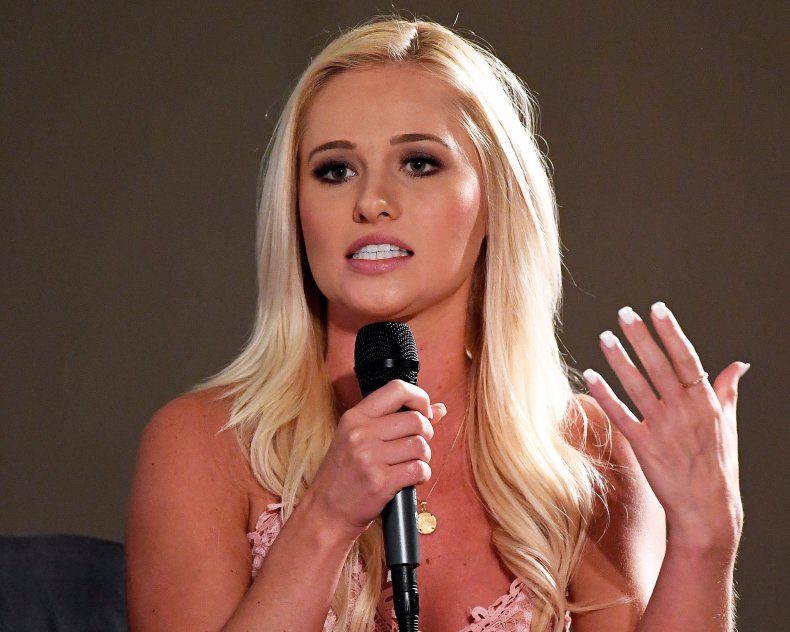 Lahren made similar accusations about Harris in late January on Final Thoughts which streams on Fox, and it went largely unnoticed. Lahren accused Harris of "dating [her] way to the top" and "using an extramarital affair to boost her political career." Lahren did not face backlash or criticism from her Fox colleagues that time because her audience on the streaming service tend to be her fans and the platform allows for views that are less restrained than on the television broadcast.
​Lahren is not the only Fox personality who made similar suggestions about Harris's past. In late January, Fox contributor Newt Gingrich said Brown "knows Kamala Harris very, very well" and Fox host Maria Bartiromo said Brown was "for a long time, very close with Kamala Harris."