Tomi Lahren's Fiancé Accuses Ted Lieu of Focusing on Twitter Instead of Constituents, Forgets About Trump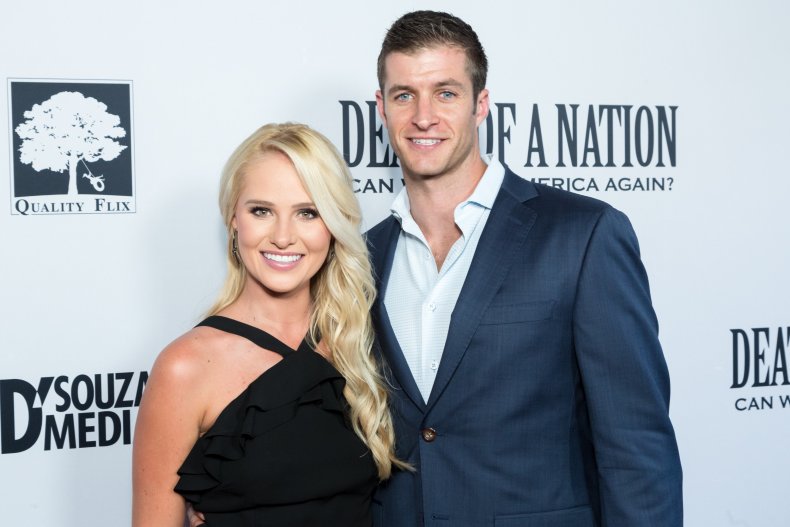 Tomi Lahren's fiancé Brandon Fricke announced Monday he is running for Congress as an Independent. Fricke said he intends to challenge incumbent Representative Ted Lieu for California's 33rd Congressional district. In his announcement video, Fricke accused Lieu of worrying about his next tweet instead of his constituents, with many on Twitter calling out another politician who has a reputation of politicking by Twitter: President Donald Trump, whom Fricke supports.
"While our problems get worse by the day, our current representative [Ted Lieu] is busy writing his next tweet," Fricke said in the video, posted to YouTube on Monday.
Lieu is a frequent critic of the president on Twitter, regularly using harsh language to lash out at Trump and the administration's policies.
Fricke, 27-years-old and a former quarterback for Central Michigan University, said "tents, trash, feces and needles littering our public spaces has become ordinary" in Lieu's district.
Lahren also tweeted her support for Fricke while taking a jab at Lieu's tweeting habits.
But it's Fricke's comments about Lieu's tweeting that have left some confused, with many calling out Fricke for criticizing Lieu for his tweets while supporting Trump and his many tweets.
Fricke and Lahren were engaged in June after dating for more than two years.
Like his fiance, Fricke is a vocal supporter of Trump. His Instagram links to a calendar called "Not My President," featuring a sketch of Trump smiling with a Make America Great Again hat on while standing in front of an image of Elizabeth Warren in a Native American costume, Beto O'Rourke in a Mexican sombrero, Colin Kaepernick kneeling, Bernie Sanders with a bag of money and the word "tax" written on the bag and Hillary Clinton peering at Trump looking angry.
Fricke's election is an uphill battle for the political newcomer. The district is largely liberal, with nearly 70 percent of the district voting for Clinton in 2016. The Congressional seat he's seeking was held by Democrat Henry Waxman for more than 40 years before Lieu won in 2015. In 2018 Lieu won the district by 70 percent over his Republican challenger.
Fricke's campaign video has been viewed 150 times on YouTube as of this reporting, with nearly 3,000 plays on Twitter.
Because of California's primary rules, the two candidates who earn the most votes, regardless of party, will move on to the general election. In addition to Lieu and Fricke, Republican James P. Bradley has also announced his intent to run.