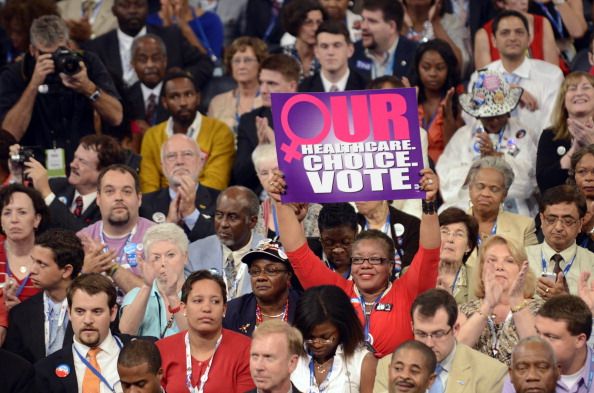 New information about Nick Loeb and Cathy Allen's low-budget anti-abortion film has been revealed, as reported by The Daily Beast, who spoke with crew members. Production and filming are not going smoothly.
Loeb and Allen, the film's writer-director-producers, revealed the title of their upcoming film will be Roe v. Wade. The story, told through a "pro-life" lens, will chronicle the 1973 Supreme Court decision that guaranteed a woman's right to an abortion. Filming began on June 15 and is set to wrap July 15, according to The Hollywood Reporter on Tuesday.
The script, written by Loeb and Allen and supposedly riddled with typos, historical inaccuracies, and misquotations, begins with a young woman walking into an abortion clinic in 1993 before leaving her bag inside, The Daily Beast reports. She walks away as the clinic explodes.
Roe v. Wade had been filming under the "fake title" 1973, but the script and title weren't the only details kept from the cast and crew. According to The Daily Beast, two members of the cast have also been kept secret. Fox News Host Tomi Lahren and alt-right commentator Milo Yiannopoulos will reportedly make brief appearances in the film during one-scene cameos. Lahren will portray the daughter of Supreme Court Justice Blackmun's daughter, Sally, a Planned Parenthood volunteer. Yiannopoulos, in his yet to be filmed scene, will act as British abortion doctor, Dr. David Sopher.
"There aren't even pictures up of them in the production office. Somebody requested that no pictures of them be up," a crew member reportedly told The Daily Beast.
Many supporting cast and crew are also dropping out after receiving the script. This included Stephen Baldwin and Kevin Sorbo, two conservative actors set to play Supreme Court Justices, who quit when the script was finally given to them.
Stacey Dash will play Mildred Jefferson, founder of the National Right to Life Committee. Others in the cast includes Jon Voight, Robert Davi, Corbin Bernsen, John Schneider, Richard Portnow, Wade Williams, William Forsythe and Steve Guttenberg.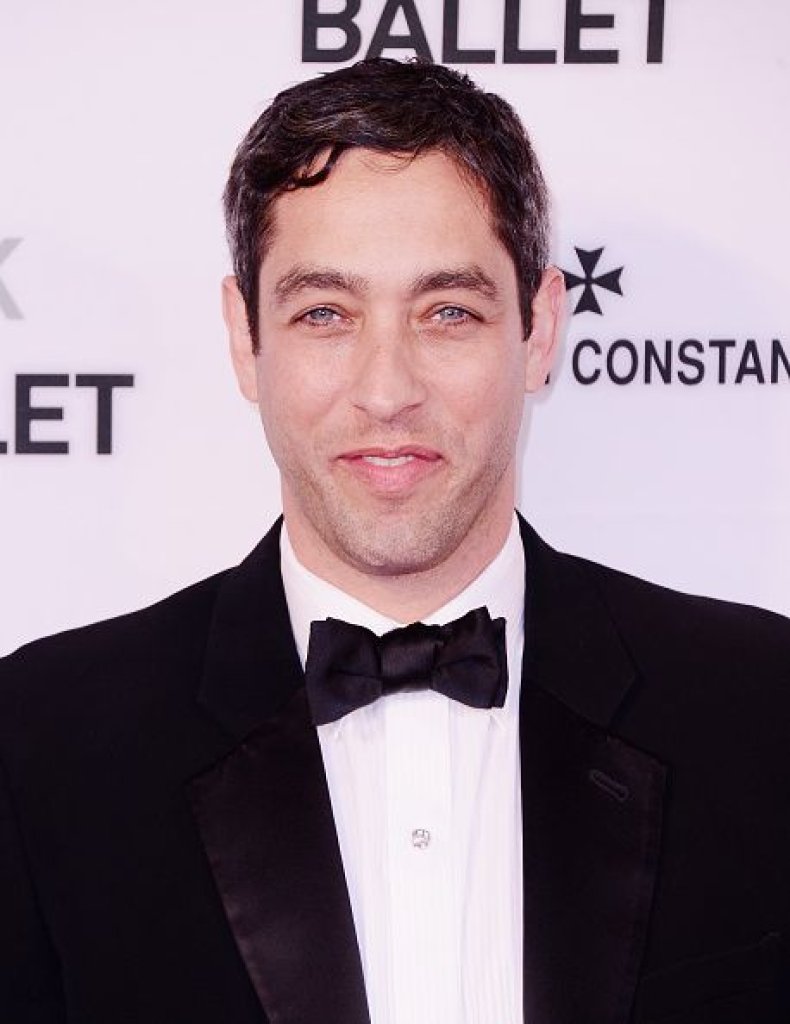 Jamie Kennedy will play abortion-rights leader Larry Lader, with Joey Lawrence as Robert Byrn, a law professor at Fordham University and anti-abortionist. Loeb himself will play Dr. Nathanson, an abortion doctor who later became an outspoken anti-abortion "activist."
Roe v. Wade is Allen and Loeb's directorial debuts, and according to the crew, it shows. One crew member said, "There was a moment where Joey Lawrence was trying to do a scene and Cathy said to him, 'Now make a face like this,' and he called her out and said, 'That's not what a director does.' A lot of actors are fed up with it because it's amateur hour."
Loeb is currently in the midst of a lawsuit against ex Sofia Vergara, claiming that he should be able to use her frozen embryos without her permission. The suit was filed in Louisiana, where the movie happens to be filming.
Roe v. Wade currently has no official release date.