On Friday's episode of Varney and Co. on Fox Business, conservative pundit Tomi Lahren appeared to suggest the Second Amendment as a response to "open borders."
Media Matters for America, a watchdog group, shared a clip of Lahren's appearance on Stuart Varney's show, where the two discuss gun control. Lahren, who is against gun control — she recently announced her own line of athleisure wear designed for the concealed carry of a firearm — said that the Second Amendment is a way to defend citizens should the government overstep its bounds.
"And you can't depend on the government to protect you at all times. That's what so many Americans forget, is they put their safety and security in the hands of the government. The government is going to fail you," Lahren said.
"But the government — what I like about America is that we're the only country in the world where armed citizens are allowed — just in case the government gets out of line. That makes America unique," host Stuart Varney replied.
Lahren continued to talk about how the Second Amendment affords people the freedom to protect themselves from the government. She then pivoted into speaking about immigration, and that people may take up arms against an "open border" policy.
"And all the things the Democrats want to put in place — my goodness, if they want to open our borders, you better be sure the people in Texas, the people in South Dakota, the people in the middle of this country, we are going to be armed and ready, because we have to have a means to defend ourselves from — who knows who's coming in? That's the thing, we don't know, and we have to be able to protect ourselves," she said.
Varney didn't reply, as the segment had run out of time; he promoted her show, No Interruption on the Fox Nation streaming platform, and thanked her for her time.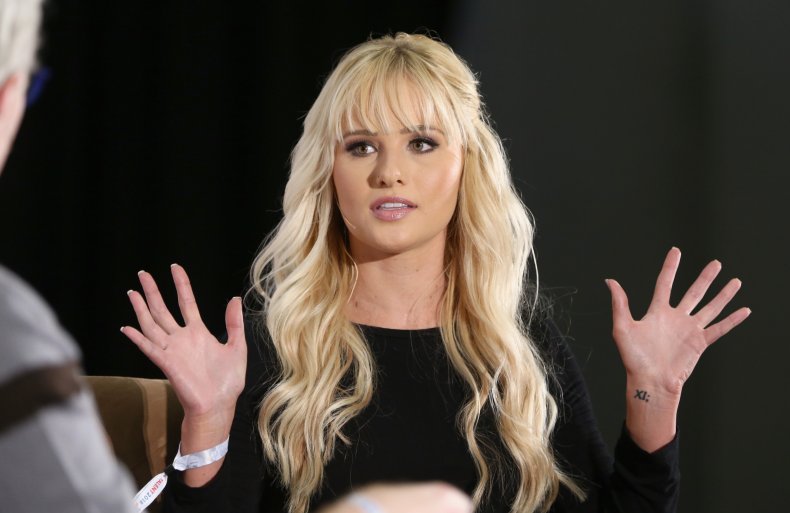 The clip from Media Matters was shared on Twitter by 2020 Democratic presidential candidate Julián Castro, who wrote "Disgusting, anti-immigrant rhetoric from @TomiLahren in the wake of El Paso."
Approximately 10 minutes after Castro's tweet, Lahren apologized for her word choice on Varney and Co.
"Not what I meant & I apologize for the way it came out. I simply mean without a secure border we don't know who is coming into our nation & those who wish to do us harm will exploit it. I'm NOT advocating for violence against any person, regardless of race or immigration status," she wrote.