Tomi Lahren Says Roseanne Barr's Tweet Was 'Wrong' and Trump Supporters Shouldn't Justify It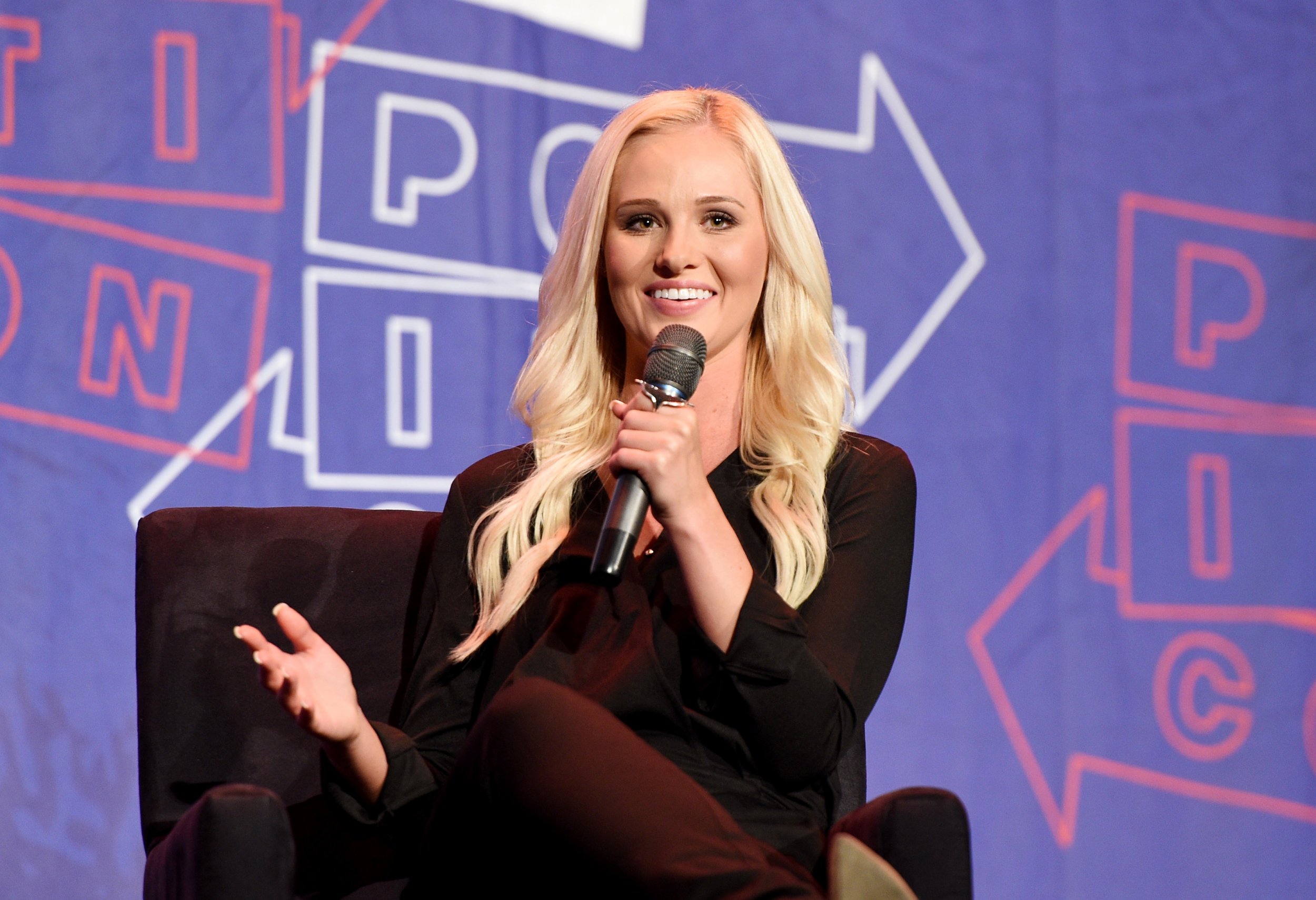 Fox News contributor Tomi Lahren called comedian Roseanne Barr's tweet that prompted ABC to cancel her show "wrong" and denounced Trump supporters who stood behind Barr and her racist remark.
"What Roseanne tweeted was wrong," Lahren said on Thursday during her "Final Thoughts" segment. "And there's no way around it, and as Trump supporters, we shouldn't play mental gymnastics trying to justify it. Come on. Wrong is wrong."
Barr's show Roseanne was canceled by ABC on Tuesday after she posted several tweets, including, "Muslim brotherhood & planet of the apes had a baby=vj," referring to Valerie Jarrett, who was a top aide to former President Barack Obama.
Lahren called Barr's tweet on Jarrett "indefensible."
"And to those on the left, and in the mainstream media, trying to use Roseanne as a caricature of all Trump supporters, shame on you," Lahren said. "Many of us have denounced what she said—which has nothing to do with our party, our movement, or our true beliefs."
The conservative commentator also said that a "media double standard applies," in which the left can more easily get away with inflammatory comments than those on the right.
"It's the pro-Trump conservatives who must walk the plank into professional purgatory, while those on the left are given a pass, and move on," Lahren said.
We all know it, and it's frustrating, but here's the deal: We know we're held to a different standard. We must rise to the occasion, and act the right way," she continued. "The last thing we should do is lower our standards, even when the left gets away with lowering theirs."
While Lahren denounced Barr's tweet, she also gave credit to Barr for asking conservatives not to come to her defense, and that she will be forgiven for acknowledging and accepting the consequences of her remarks.