Tomi Lahren Blames Tide Pod Challenge on 'the Left' Producing 'Wild Animals' for Children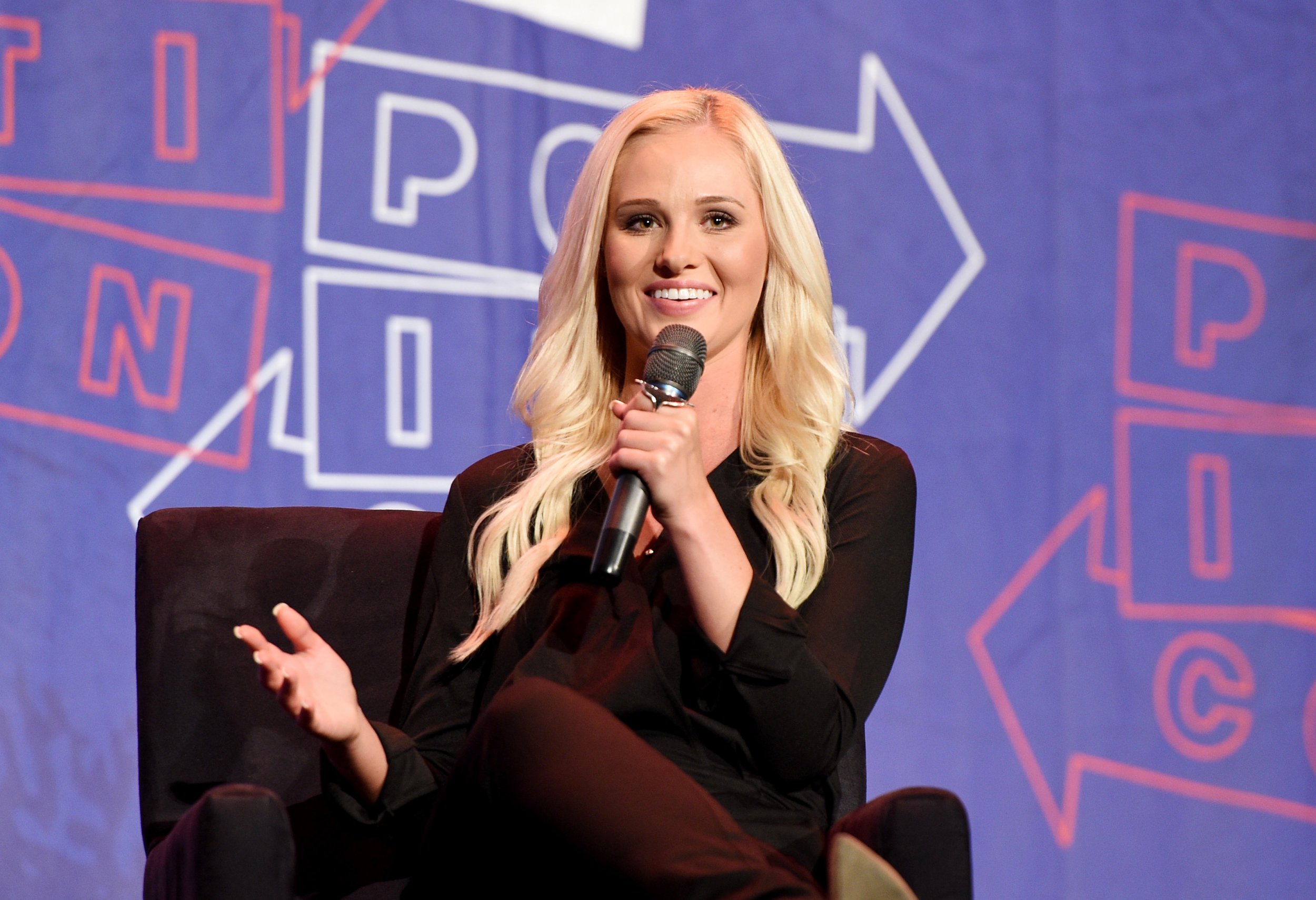 Conservative commentator Tomi Lahren used her Fox News "Final Thoughts" Friday to accuse liberals of being the real culprit behind teenagers engaging in the dangerous "Tide Pod challenge."
Lahren, who joined Fox News last year, is no stranger to controversy, nor blaming liberals, thus it is little surprise that she would inject her unique take on the much-publicized craze.
The Tide Pod challenge came to prominence last month as teenagers took to social media to share videos of themselves eating Tide laundry detergent.
But rather than some kids making less than wise decisions, Lahren alleged that the blame lay at the feet of modern "loosey-goosey" parenting. "This isn't a social media problem, a Tide problem, or even a medical problem," she said. "It's a parenting problem, like many things wrong with modern society."
The parenting problem, she went on, "produces wild animals that think they can do whatever the heck they want and get away with it."
In the first four weeks of 2018, the American Association of Poison Control Centers handled 119 cases of intentional exposure to laundry packets, a huge spike on the 53 cases reported in the whole of 2017. To Lahren, it is a "symptom of a larger problem—the breakdown of the American family" and "it's what happens when kids aren't taught boundaries, respect, consequences, or logic."
As Lahren's comments wore on, she got to the political heart of her message. "The left," she said, "dictates popular culture, brainwashes young people into believing they live in a world where 64 gender options are up for selection, everything is free, Beyonce is a god queen and eating detergent is funny."
Lahren's remarks sparked controversy on Twitter after she posted a clip of the video captioned with "The kids eating Tide today will be voting in 2020. Let that sink in".
The 25-year-old finished with a message for viewers across the country: "Americans, we are better than this. Put down the soap kids and get a job."