Does Tomi Lahren Work for Donald Trump? New Ad Focuses on President's Witch Hunt Claims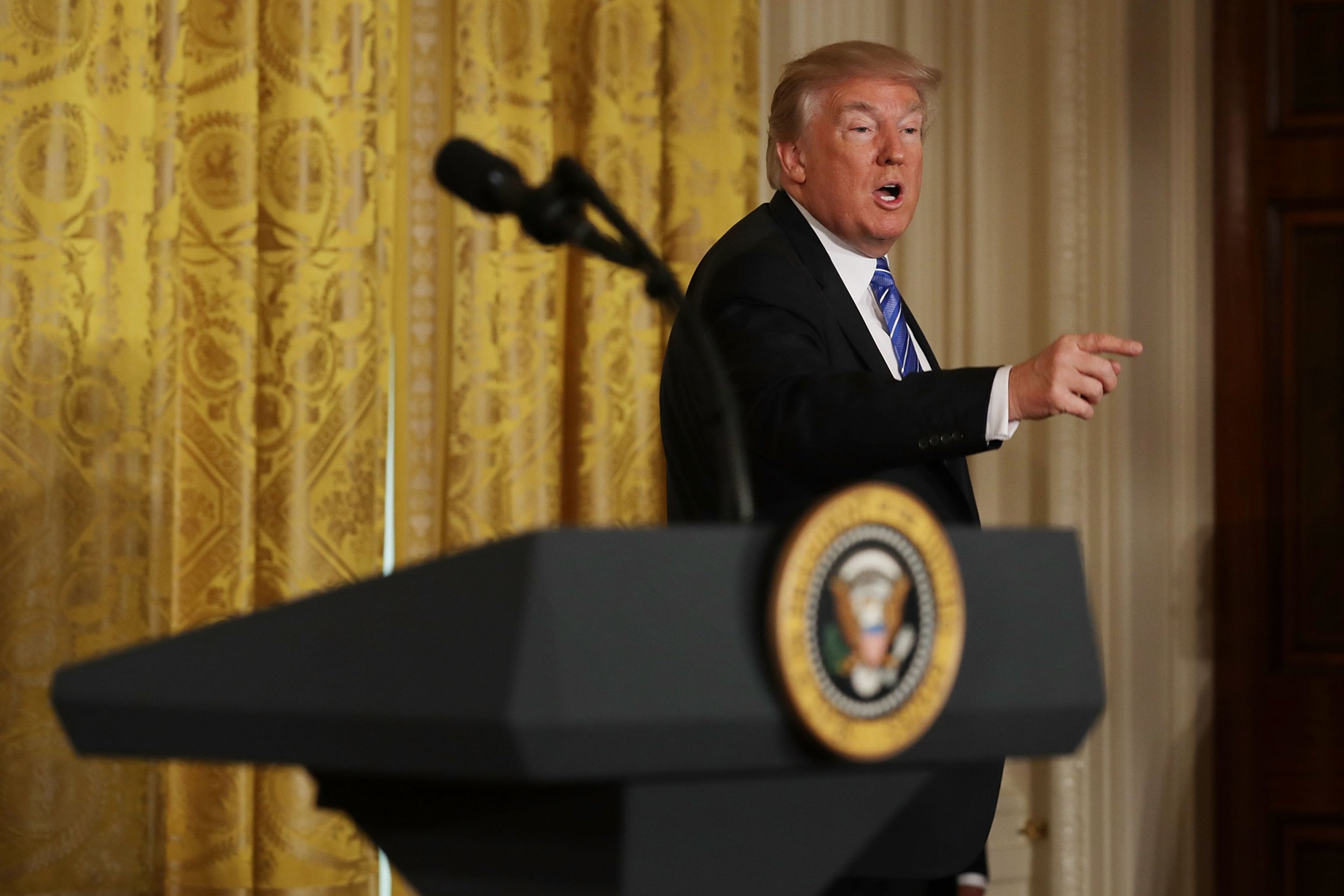 Forget Sean Spicer or Sarah Huckabee Sanders: President Donald Trump may have found another spokesperson to lead his accusations that a political "witch hunt" is under way regarding alleged ties between his presidental campaign and Russia.
Conservative commentator Tomi Lahren, who rose to stardom but was dismissed from Glenn Beck's The Blaze over her comments on abortion earlier this year, appears in and narrates a political ad titled "Witch Hunt" that was released Friday by the political action committee Greater America Alliance, Mediaite reported.
The pro-Trump nonprofit, which raised more than $28.6 million during last year's campaign that was donated to Republican House and Senate campaigns as well as to Trump, hired Lahren in May to "execute communications and messaging strategies."
Lahren does just that as she harps on what she calls the "Washington establishment" and former FBI Director Robert Mueller's investigation into Russia's meddling in the election that saw Trump ascend to the White House.
Though she doesn't use the phrase "witch hunt," many of Lahren's statements in the 45-second clip appear to come straight from Trump's Twitter feed. Lahren talks of recently dismissed FBI Director James Comey admitting to leaking to the media, and his past and current relationship with his predecessor, Mueller.
"What does the Washington establishment independent investigation look like?" Lahren says at the top of the clip. "FBI Director Comey leaks information to the press hoping to start an investigation," she continues, as sinister graphics of the former director and Mueller flash in the video. "The ploy works and his good friend and former boss Mueller is chosen to direct it."
Lahren then turns to the team Mueller has assembled for his investigation, lawyers who reportedly donated to top Democrats and to the party.
"Then, who does Mueller select to help lead the independent investigation? Four top lawyers, all major donors to Barack Obama, Hillary Clinton and the Democratic National Party. One of them even worked for the Clinton Foundation," Lahren says. "Only in Washington could a rigged game like this be called independent."
Earlier this month, CNN reported that three of the five lawyers picked by Mueller had donated to Democrats over roughly the last 30 years. Those three, James Quarles, Jeannie Rhee and Andrew Weissmann, together gave more than $53,000 since 1988, according to Federal Election Commission records.
Quarles led the way, donating almost $33,000 to several Democratic presidential candidates, including Obama, Clinton, Al Gore and John Kerry. But he also gave $2,500 to former Utah Representative Jason Chaffetz, a Republican, in 2015.
Some may remember earlier ads from Lahren's group. Just days before Georgia's special congressional election last week, for example, the Great America Alliance ran a radio ad that used Obama's voice out of context to imply Democrats have assumed black voters would pick them.
The full clip is below.