Tomi Lahren Says Alabama's Abortion Law Is 'Too Restrictive,' Forces Women Into 'Dangerous Methods'
Conservative commentator and Fox Nation host Tomi Lahren spoke out against Alabama's recent abortion law, even while acknowleging she could come under fire from her own side of the aisle.
Lahren has been a target of social media backlash in the past, but it's never stopped her from sharing her opinion on hotly contested topics. After Alabama Governor Kay Ivey signed an almost total ban on abortion, Lahren shared her views on Twitter, which are likely to be unpopular among some of her usual fan base.
"I will be attacked by fellow conservatives for saying this but so be it, this Alabama abortion ban is too restrictive," Lahren wrote. "It doesn't save life, it simply forces women into more dangerous methods, other states or countries."
Lahren concluded her Twitter post with the comment that life shouldn't be encouraged by way of "blanket government mandate."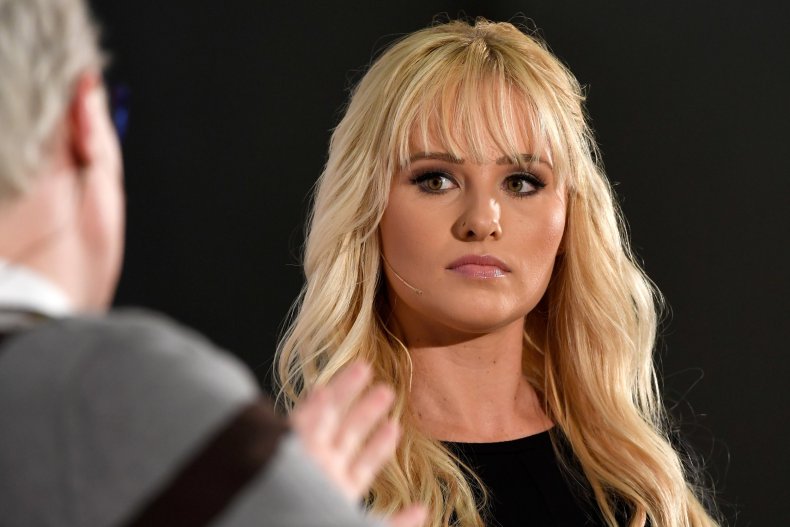 This isn't the first time Lahren's voiced her opinion about abortion and two years ago, she shocked people by publicly announcing she considered herself pro-choice. While on The View, co-host Sunny Hostin brought up that Lahren was pro-choice, which seemed to surprise co-host Joy Behar.
"I'm pro-choice and here's why. I'm … someone that loves the Constitution, I'm someone that's for limited government. So I can't sit here and be a hypocrite and say 'I'm for limited government, but I think that the government should decide what women do with their bodies,'" Lahren explained.
She argued that just as the government should not involve itself with her firearms, it also shouldn't be involved with the choices she makes with her body. Her stance garnered praise from Behar, who encouraged her to speak to Republican women. Lahren responded that she already had done so.
Just as reactions to Lahren's comments on The View were mixed, her Thursday tweet received a blend of praise and criticism. Some agreed, and others noted it was the first tweet of hers they had ever liked. However, others argued that the law would save lives and a few even questioned if her Twitter account was hacked.
Lahren was far from alone in taking a stand against the law, and joined prominent political figures and celebrities in speaking out against it. Among the detractors was television evangelist Pat Robertson, who said the state went "too far" and labeled it "extreme." He added that it was "ill-considered" and called the case one he wouldn't want to bring to the Supreme Court.