'Tommy' on CBS Release Date, Cast, Trailer, Plot: Everything You Need to Know About the Edie Falco Cop Drama
After a critically-acclaimed career on cable shows like The Sopranos and Nurse Jackie, Edie Falco is coming to network television for CBS' Tommy. Per the trailer, Tommy sees Falco play the LAPD's first female top cop, who is also trying to adapt to Los Angeles life as a born and bred New Yorker. Joining the cast of the show alongside Falco are Olivia Lucy Phillip, Adelaide Clemens, and Russell G. Jones, whose characters will all have to deal with what the plot synopsis calls Tommy's "unflinching honesty and hardball tactics."
When is Tommy out on CBS?
The series premiere of Tommy is set to air at 10 p.m. ET / 9 p.m. CT on Thursday, February 6, on CBS, with the series airing weekly on Thursdays in the timeslot. After airing, each episode will be available to watch on CBS All Access for those who want to catch up on any episodes they have missed.
Who is in the cast of Tommy?
Leading the cast is Edie Falco, the Emmy and Golden Globe-winning actress. She will play Abigail Thomas, known by the eponymous nickname "Tommy." Speaking to USA Today, Falco said of her character, "She's a cop to the bone, comes from a cop family. She's very good at her job, takes it seriously; she's passionate about it. She has a messy personal life, like many people I know. And she is ultimately a good person."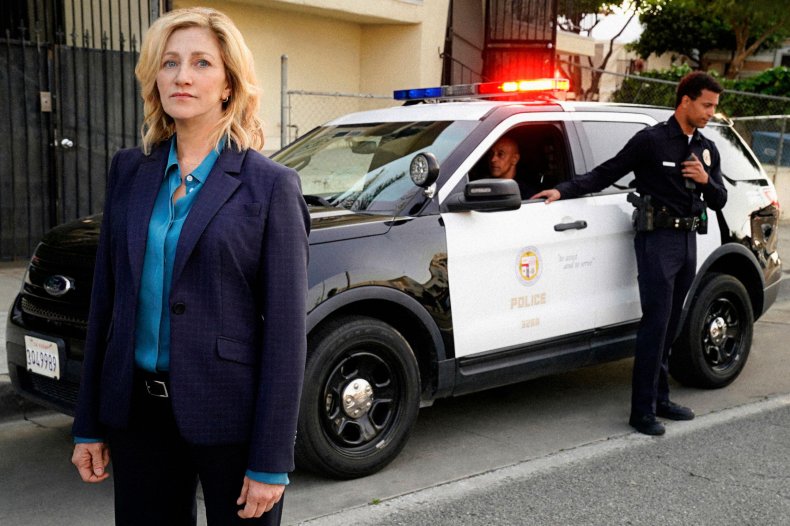 Part of that messy personal life is due to her estranged daughter Kate, who Tommy reconnects with when she comes to LA. The role is played by TV newcomer and Broadway actress Olivia Lucy Phillip.
Also starring in the series are The Americans' Russell G. Jones as LAPD chief of staff Cooper, Rectify's Adelaide Clemens as the police force's press secretary, Sneaky Pete's Joseph Lyle Taylor as Tommy's deputy Dudik, while The Newsroom's Thomas Sadoski play the mayor that Tommy comes into conflict with.
The show will also see Falco reunited with a former Sopranos cast member. Per TVGuide, Tommy will star Matt Servitto as one of the LAPD cops, after he played FBI Special Agent Dwight Harris (one of the agents who monitored Tony Soprano) on the HBO show.
Falco also teased a number of other familiar faces from Sopranos and Nurse Jackie. She said to the magazine, "There were a lot of people who showed up and were like, 'Hi, actually we've met before, I was on The Sopranos,' and I'm like, 'Uhhh, I'm so sorry!"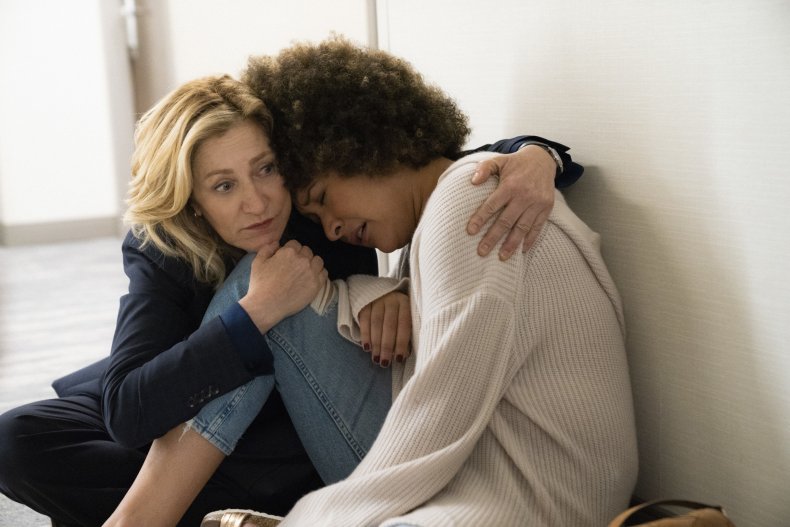 What will happen on Tommy?
The official CBS synopsis for Tommy reads, "Multiple Emmy Award winner Edie Falco stars in Tommy as a former high-ranking NYPD officer who becomes the first female chief of police for Los Angeles.
"A true blue New Yorker, Abigail 'Tommy' Thomas uses her unflinching honesty and hardball tactics to keep social, political, and national security issues from hindering effective law enforcement in the Southland. Equal parts political, procedural, and family drama, Tommy comes from Paul Attanasio, the creator of Bull and Homicide: Life on the Street."
Speaking to Parade, Falco said the show will tackle hot-button issues like, "Immigration, gun laws, kidnapping, gaming. Every episode's about another issue, another police story that we hear about every day. There are very few stones left unturned." Per the Tommy trailer, the show will also feature some classic fish-out-of-water material about New Yorker Tommy trying to adjust to west coast life. One scene, for example, sees her trying to track down authentic NYC pizza.
One thing that will not be an issue in the CBS series, however, is the fact that Tommy is a lesbian. She said to Parade, "Now we are quickly getting to the place where it's not [an issue]. We're finally able to show gay couples doing what couples do the same way we've seen straight couples."
Tommy starts on Thursday, February 6 at 10 p.m. ET on CBS.