Tommy Lee Jones on 'Sunset Limited'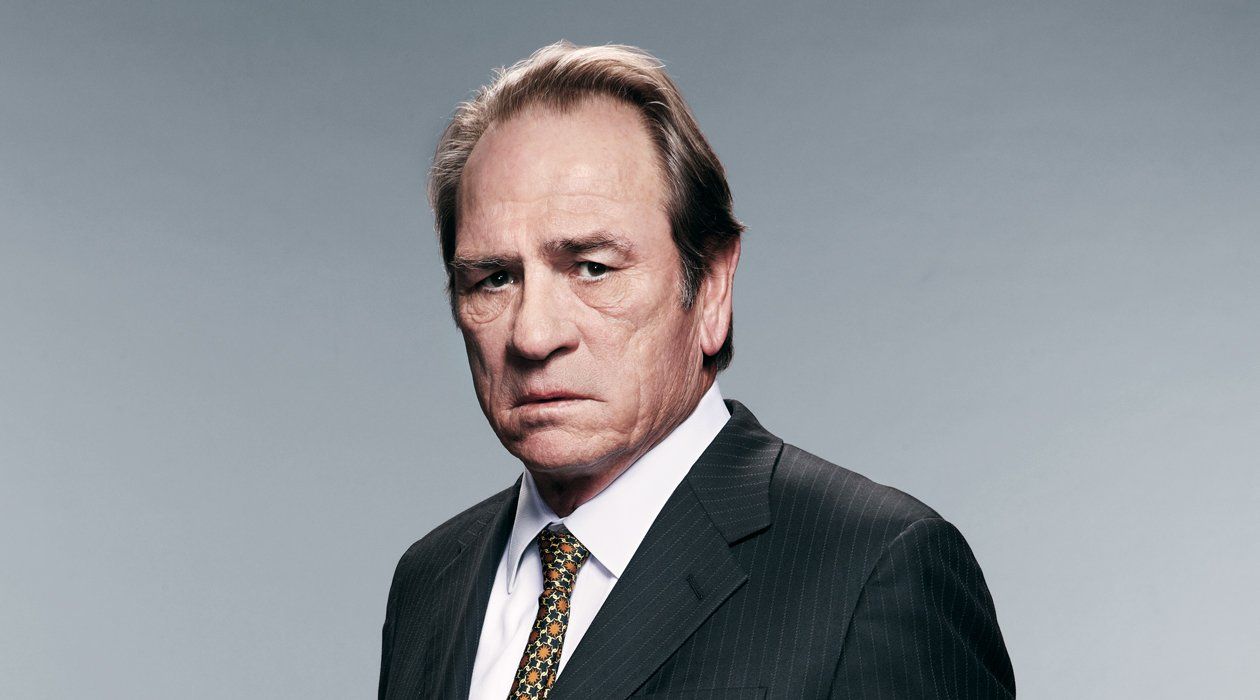 There is something about Tommy Lee Jones and Southern California that does not fit. The persistently pleasant weather, the happy-go-lucky esprit de corps, all the damn sunshine. These things are wasted on Jones, who at 64 is a monument of somber gravitas. His moods are permanently etched into the lines of his famously craggy face—a Mount Rushmore profile offset by deep, slightly mournful eyes that, in a certain light, look like tiny oil wells.
It therefore seemed entirely appropriate that when the actor agreed to sit down in a hotel suite in the lush Los Angeles suburb of Pasadena recently, he did so in a dimly lit room with the shades drawn. There was no preliminary chitchat as he sat erect in a leather chair, his jaw set in that familiar lock, his eyes blinking only occasionally. Dressed in the uniform of his native Texas—jeans, a corduroy blazer, boots—he gave off the air of a magisterial outlaw.
Jones has built a career around playing exactly this type of tough-seeming, laconic Marlboro Man: wiseacre U.S. Marshal Sam Gerard in The Fugitive, crusty old-timer Ed Tom Bell in No Country for Old Men. Audiences can be forgiven for associating those characters with the man playing them. But underneath the grizzle, there is another persona that cracks through the imposing exterior: Tommy Lee Jones the Thinker and Big Ideas man, who studied at Harvard (he was Al Gore's roommate) and can still talk eloquently about his senior thesis ("the mechanics of Catholicism" in Flannery O'Connor). This man is an uncompromising artist who believes deeply in his craft and has a scholar's devotion to the uses and construction of language. In recent years, in tandem with his literary hero and friend, Cormac McCarthy, he has sparked a kind of movement—call it Texas Apocalypse Intellectuals—devoted to interweaving big and very bleak themes with the straightforward jargon of the American West. McCarthy wrote the novel upon which the Oscar-winning No Country for Old Men, directed by Joel and Ethan Coen, was based, and Jones has written a screenplay adapted from the author's most seminal work, Blood Meridian.
Now comes The Sunset Limited, Jones's television adaptation of McCarthy's 2006 play about a theological debate between a professor (Jones) determined to kill himself and a God-fearing ex-con (Samuel L. Jackson) who has just interrupted the professor's attempt at suicide. The film, which Jones directed, airs Feb. 12 on HBO, and it is based on one of the novelist's lesser-known works, which originated at Chicago's Steppenwolf Theatre and played off-Broadway in New York. "I read the play a long time ago, and I read it several times since, and I always thought it would be really good," Jones says in a booming voice that does not speak so much as declare. He then pauses, carefully considering his words, which often come out in a spare, two-fisted syntax.
"It's filmworthy."
Pause.
"Entirely shootable."
Pause.
"And I said so to Cormac."
Perhaps most appealing to Jones about the project was that the play is so much about language, a love of his that comes from "reading a lot of books and going to some pretty good schools," he says. (Before attending Harvard, Jones was a student at the St. Mark's School of Texas, a prestigious prep school in Dallas.) "We ended up having a lot of conversations about the words—literally, the choice of a word or a sentence or a phrase in the script. I find that really invigorating as a writer," says John Wells, who directed Jones in The Company Men, the recently released film in which Jones plays an alpha-male executive facing the recession. "The really irritating thing is that a lot of times, he's right."
As a director, Jones demonstrates the same kind of beguiling dichotomy he does as a person. Just as he can get whipped up into an epistemological debate over script issues, he is obsessed with the less bookish demands of the job, such as camera angles and lens choice. At a recent press conference for The Sunset Limited, he went on for several minutes about the intricacies of "fly systems"—a theatrical term that refers to the pulleys used to raise and lower sets.
"Tommy Lee is a planner," says Jackson, who's known and been close with Jones since they worked together on the William Friedkin film Rules of Engagement. "So throughout rehearsal, and the whole process of us reading and talking about [The Sunset Limited], he was planning his camera shots, talking to the DP [director of photography]. He definitely had an idea of what the film would look like in his head, before we started to shoot."
Hovering in the wings was McCarthy. During rehearsal, the set was limited to four people: "Sam, me, a script supervisor, and Cormac," Jones says. He calls the experience a "very happy one" and denies that any control issues arose between him and McCarthy, a cultish figure not known for taking things lying down. Indeed, Jones, who jokes that he is "greedy for creative control," seems to have been no less cowed by McCarthy than he is by anyone else. Recalls Jackson: "Sometimes, Cormac would say, 'Well, you know, the actors who did it in Chicago did it that way.' And Tommy Lee would go, 'Well, you got better actors now.' "
Much like the late, iconoclastic actor Dennis Hopper, Jones has parlayed his Hollywood fame into a nuanced, increasingly independent career. His feature-film directorial debut, The Three Burials of Melquiades Estrada, won two awards at the Cannes Film Festival (for screenplay and for Jones's performance as a West Texas rancher). And the coming Men in Black 3 aside, most of his recent acting roles have been in films made outside the major-studio system, such as The Company Men and In the Valley of Elah.
But if he is considered something of a cultural hero, it's a role he aggressively shuns. An intensely private person, when he is not making films he lives and works on his Texas ranch with his third wife, Dawn, a photographer. Even at this stage in his long career, which took off with his Oscar-winning role in the Harrison Ford thriller The Fugitive, Jones has never accepted the demands of being a Hollywood celebrity. Once, while doing press for Men in Black, he got up and walked out of the room when asked if he believed in aliens. He does not relish interviews, particularly if he feels the questions are too obvious, and he is not above responding to a question with a gruff snarl. (Jackson says that his wife, LaTanya Richardson, who starred with Jones in the 1998 film U.S. Marshals, is good at "defusing" Jones. "She'll grab him by the cheek and say, 'You stop acting like that!' And then tell people, 'Oh, he's not really like that!' ")
Harder questions get a better response from Jones. When asked what he believes the message is in The Sunset Limited, he thinks about it and says: "I don't think there is a message. The idea, it seems, is to make the biggest ideas in the history of the world entertaining and immediate. It would seem, therefore, that the questions become far more intriguing than the answers."
Then he adds: "You can never be certain of the answers."
He looks as though he might have more to add, but stops. The precise truth of what he's trying to say has been delivered, and he knows it. His face remains solemn, but in the very corner of his eye there is a barely perceptible glimmer, and you can tell he is pleased.