Tommy Wiseau Was Dragged Up to Golden Globes Stage, Greg Sestero Says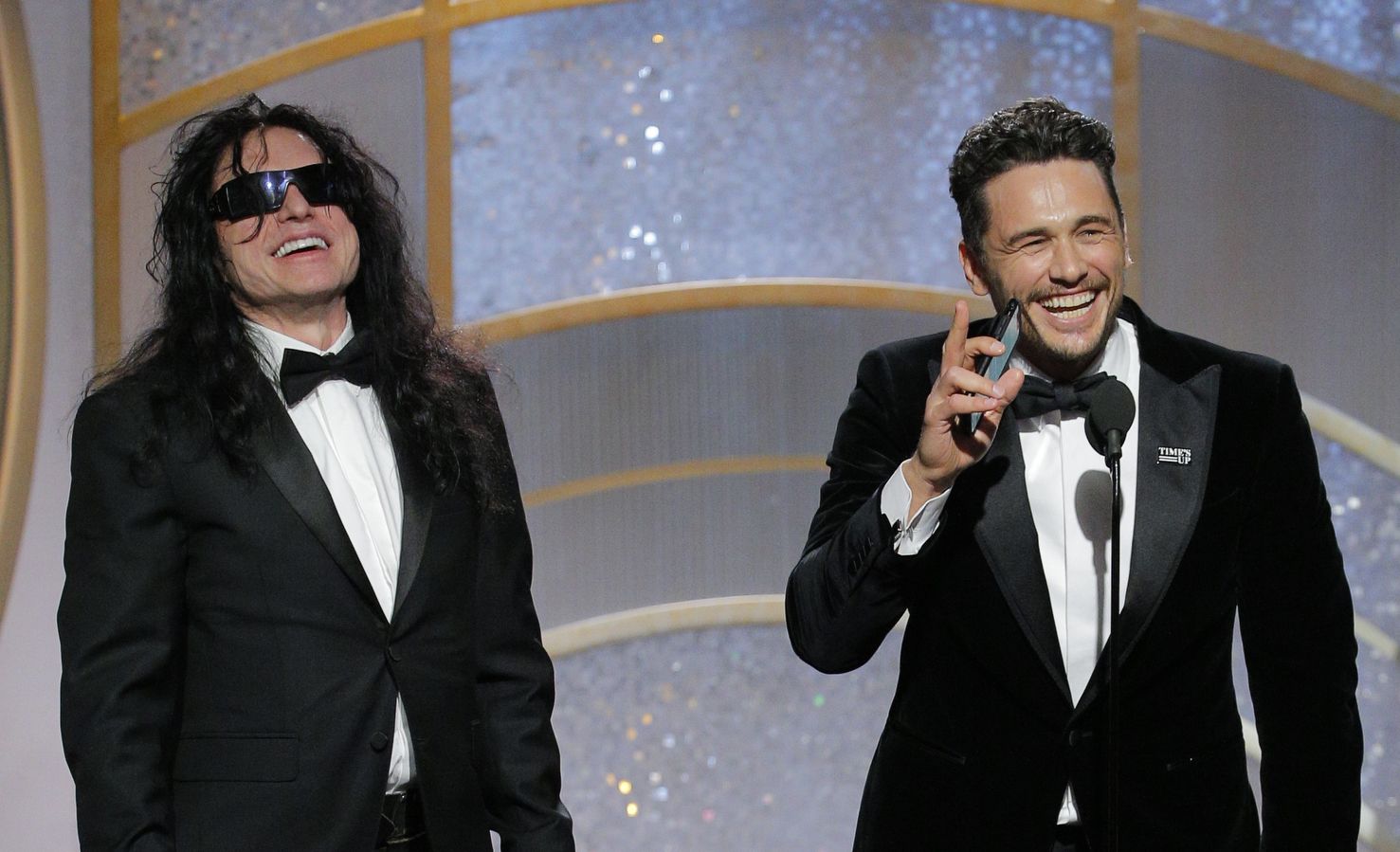 Believe it or not, Tommy Wiseau hesitated to take the stage at the Golden Globes. That might be hard to swallow since the eccentric filmmaker behind "the worst movie of all time" tried to grab the microphone from James Franco on Sunday night.
Franco had just won the award for Best Actor in a Motion Picture (Musical or Comedy) for his role impersonating Wiseau in The Disaster Artist, and he invited his inspiration join him on stage. Sadly for fans of the cult so-bad-it's-good film The Room, Wiseau didn't get to make a speech, despite his obvious intention.
In one of the night's most awkward and most viral moments, when Wiseau reached for the mic, Franco pushed him away with a laugh. The beloved weirdo took it in stride, laughing sheepishly himself. But the internet interpreted the incident as Wiseau once again deluding his own importance and talent (a big theme of his character in The Disaster Artist).
But Greg Sestero, Wiseau's best friend, creative partner and author of the original Disaster Artist memoir, has a slightly different narrative of the moment: Wiseau never wanted or expected to go on stage in the first place.
"It was a surprise to Tommy to bring him up on stage," Sestero told Newsweek in an email on Monday. "At first, he didn't want to go up. I had to drag him a part of the way before he eventually went up. "
Sestero's accountis backed up by the tapes. After Franco gestured for Wiseau to join him, he didn't make it to the stage until Franco was well into his acceptance speech, presumably due to his hesitation. (It didn't help that Wiseau and Sestero were seated at the back of the ballroom and not with Franco and The Disaster Artist cast in the front.)
Through this new lens, Franco's rejection of the man who won him a Golden Globe (and perhaps, soon, an Oscar) is even more uncomfortable to watch, as several fans on Twiter pointed out:
It gets worse when you consider the simple and sweet message Wiseau wanted to deliver to the Globes audience. According to Sestero, what Wiseau would have said is, "If a lot of people love each other the world would be a better place to live."
Still, don't feel too bad for The Room auteur. Sestero said both he and Wisaeu were incredibly happy with Franco's win. "It was well deserved and such a great reward for this whole journey," he said. As for that awkward moment with the mic, Sestero was with the internet on this one. "It definitely made me laugh when I watched it. I thought it was very fitting for this whole thing."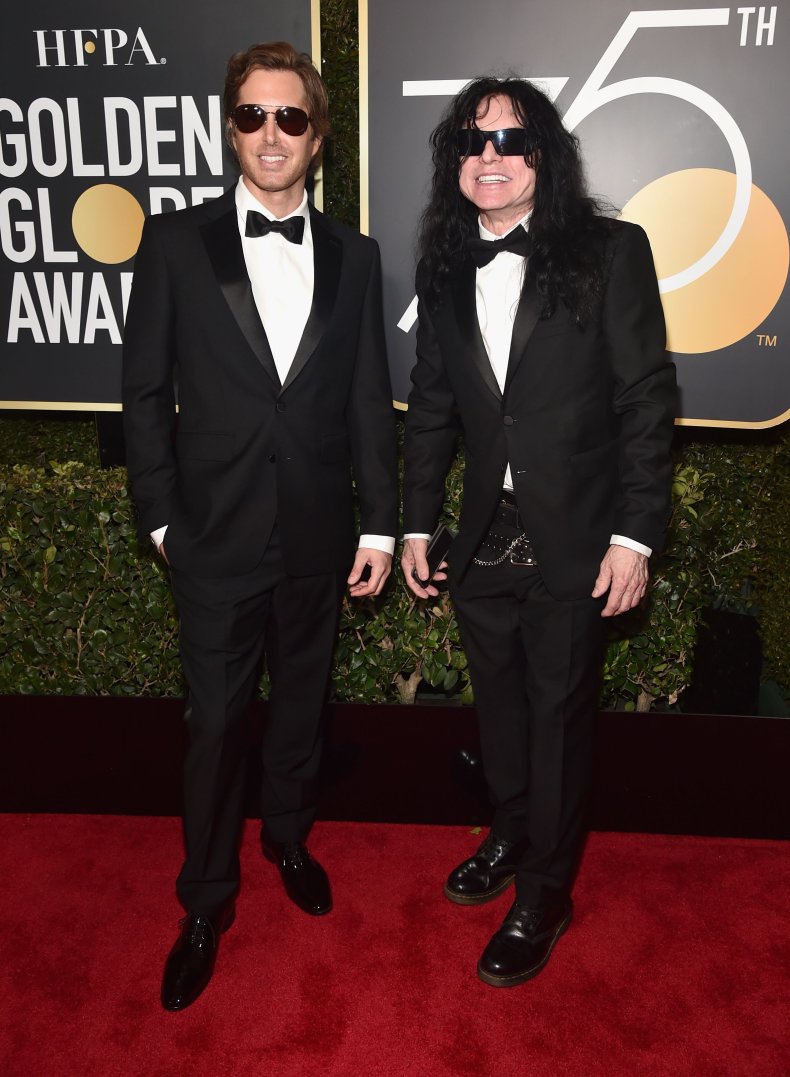 Sestero and Wiseau have a new film coming up, Best F(r)iends, a noir drama written and directed by Sestero, and starring Wiseau. Sestero described Wiseau's role in a previous Newsweek interview as "a dramatic, experimental role." We wouldn't expect any less.