Tonga Cut Off From World After Volcanic Eruption, Global Leaders Pledge Aid
As the nation receives an outpouring of support worldwide following a volcanic eruption, Tonga might not be able to communicate with the rest of the world for weeks.
The underwater internet cables that provide service to and from the group of islands were among the essential services damaged during an underwater volcano explosion, The New Zealand Herald reported. Tonga Cable Ltd., the company that owns and operates the underwater cable, estimated that the cable broke a mere 10 to 15 minutes after the eruption occurred. Information from the country remains scarce as military surveillance flights from Australia and New Zealand were sent to assess damage.
Along with communications, general power has also been completely wiped from the island nation, with up to 80,000 people being affected by outages, according to the International Federation of Red Cross and Red Crescent Societies (IFRC).
"We suspect there could be up to 80,000 people throughout Tonga affected by either the eruption itself or from the tsunami wave and inundation as a result of the eruption," IFRC head Katie Greenwood told the BBC. "That was a shock to people, so we do hold some concern for those outer islands and we're very keen to hear from people."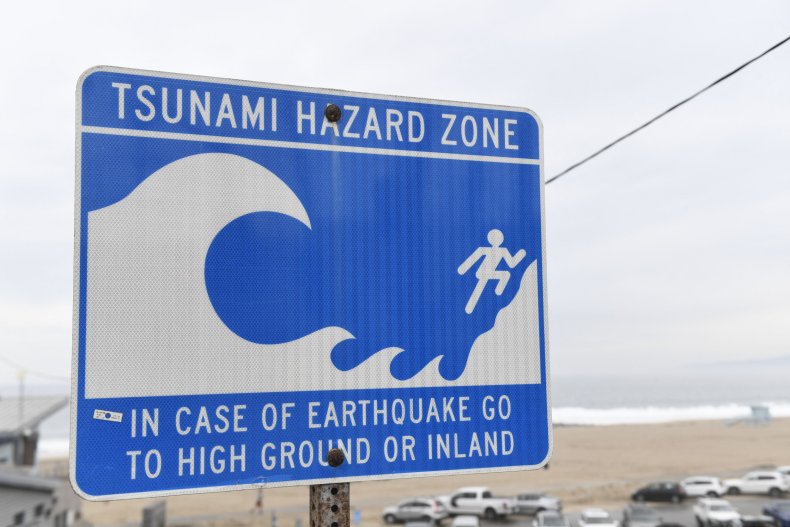 Meanwhile, countries around the world are pledging to help the country rebuild. U.S. Secretary of State Antony Blinken posted condolences to the country online. Although the U.S. has promised to aid Tonga, there has been no word on what that aid will entail.
"Deeply concerned for the people of Tonga as they recover from the aftermath of a volcanic eruption and tsunami," Blinken posted on Twitter. "The United States stands prepared to provide support to our Pacific neighbors."
Along with surveillance, New Zealand is also committed to helping Tonga recover from the devastation. Prime Minister Jacinda Arden has already pledged an initial sum of $500,000 NZ towards recovery efforts, with the number expected to increase. One critical aspect of recovery efforts will be delivering potable water to the region.
"The ash cloud has, as you can imagine, caused contamination," said Ardern on Sunday. "That's on top of already a challenging environment, in terms of water supply."
The United Kingdom is also getting involved, particularly to find a missing British woman. The U.K. Foreign Office said that they are "supporting the family" of animal rescue center owner Angela Glover. James, her husband, said that she was last seen being swept away in a tsunami wave.
However, there might be one critical setback to worldwide recovery and aid efforts, and that is coronavirus. Tonga has never recorded a single case of COVID-19 throughout the entire pandemic. Rescue efforts could jeopardize that, potentially bringing the virus into an already-struggling nation. However, Ardern said that all military personnel assisting in the recovery efforts are fully vaccinated.