Toni Braxton Breaks Silence After Sister Tamar's Hospitalization
Nearly two weeks after Tamar Braxton was rushed to the hospital, the singer's sister, Toni Braxton, has finally broken her silence. The award-winning singer Toni Braxton shared an image of her family in an Instagram post on Wednesday.
Toni Braxton captioned the photo: "Family is everything! Especially sisters!" The image features herself standing with her sisters Traci, Towanda, Tamar and Trina Braxton and their mother Evelyn, all of whom star on WE TV's reality series, Braxton Family Values.
Newsweek has reached out to Toni Braxton's reps for further comment, but did not hear back in time for publication.
Towanda Braxton also gave her sister a shoutout in an Instagram post on Monday.
"I was pondering on what photo to post....or if I was going to post at all. As I was searching through my photos, I realized I wouldn't be the woman I am today without these amazing women. We love each other, we support each other and we lean on each other through thick and thin," Towanda wrote, adding, "I know it took me a moment to post but I thank you for thinking of me. I believe in sisterhood! We are stronger together."
Tamar Braxton, 43, was hospitalized on July 17 after her longtime boyfriend, 49-year-old David Adefesco, discovered her unconscious in a room at the Ritz Carlton Residences in Los Angeles, where they were staying. Authorities suspected Tamar Braxton—who was nominated for Grammy Awards for her 2014 and 2016 albums Love and War and If I Don't Have You, respectively—attempted to take her own life after they responded to a call regarding a "possible overdose," according to a report by TMZ. She has since been reported to be in stable condition.
Although the family has remained relatively quiet over what led Tamar Braxton to the hospital, her boyfriend hinted at her recent struggles with mental health being the cause of her alleged suicide attempt. While thanking friends and fans for their outpouring of support for Tamar Braxton, Adefeso told The Blast on Monday that "this is an extremely difficult time for Tamar and her family as she navigates professional and personal struggles including her battle with depression."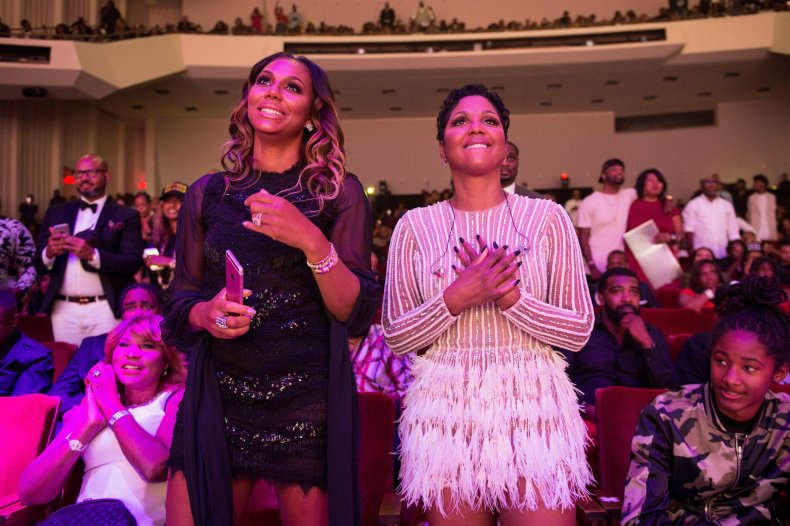 "Tamar is currently receiving the best available medical attention to address those struggles and strengthen her mental health, and her family and I will remain by her side throughout her treatment," he continued.
Tamar Braxton, who shares 7-year-old son Logan Vincent Herbert with ex-husband Vincent Herbert, was slated to appear in her own WE TV reality spinoff series, Get Ya Life!, which was set to premiere on Thursday. However, the show's premiere was postponed in light of Tamar Braxton's recent hospitalization. It is now scheduled to air on September 10, according to a Variety report on Tuesday.