Toni Morrison's 16 Best Quotes To Celebrate Her Life
Renowned author Toni Morrison died on Monday. The Nobel and Pulitzer prize-winning laureate's publisher Alfred A. Knopf released a statement announcing Morrison died at Montefiore Medical Center in New York. She was 88 years old.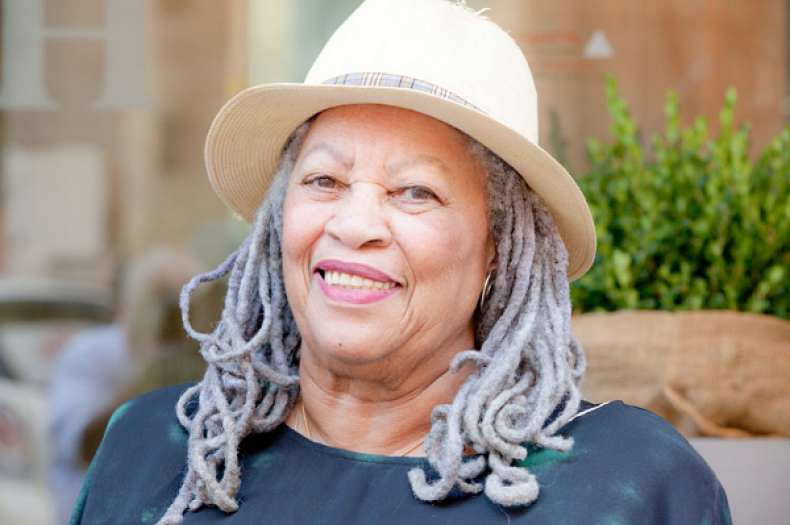 The Ohio native, born in an Ohio steel town Lorain in 1931, studied English at Howard University and Cornell before becoming a teacher in Washington D.C. The demise of her marriage to architect Howard Morrison in 1965, Toni Morrison sparked her literary prowess. Her first novel, 1970's The Bluest Eye, received critical acclaim and her reputation for shedding light on the cultural and historical fabric of black America continued to flourish with the release of best sellers and fan favorites like Beloved, Song of Solomon, Sula, Jazz, Tar Baby and several others.
Thousands of Toni Morrison's loyal readers and followers expressed their condolences following her death on Tuesday. Many of them took a moment to honor Toni Morrison's life and work by sharing some of her most beloved quotes. See a roundup below of a few of Toni Morrison's best quotes—whether said in interviews or written in her award-winning literature.
"If you surrendered to the air, you could ride it." Song of Solomon
"If there's a book that you want to read, but it hasn't been written yet, then you must write it."
"Freeing yourself was one thing, claiming ownership of that freed self was another." Beloved
"In this country American means white. Everybody else has to hyphenate."
"Don't ever think I fell for you, or fell over you. I didn't fall in love, I rose in it." Jazz
"At some point in life the world's beauty becomes enough. You don't need to photograph, paint, or even remember it. It is enough."
"Anger ... it's a paralyzing emotion ... you can't get anything done. People sort of think it's an interesting, passionate, and igniting feeling—I don't think it's any of that—it's helpless ... it's absence of control—and I need all of my skills, all of the control, all of my powers ... and anger doesn't provide any of that—I have no use for it whatsoever."
"And I am all the things I have ever loved: scuppernong wine, cool baptisms in silent water, dream books and number playing."
"Love is or it ain't. Thin love ain't love at all."
"You can't own a human being. You can't lose what you don't own. Suppose you did own him. Could you really love somebody who was absolutely nobody without you? You really want somebody like that? Somebody who falls apart when you walk out the door? You don't, do you? And neither does he. You're turning over your whole life to him. Your whole life, girl. And if it means so little to you that you can just give it away, hand it to him, then why should it mean any more to him? He can't value you more than you value yourself." Song of Solomon
"Along with the idea of romantic love, she was introduced to another--physical beauty. Probably the most destructive ideas in the history of human thought. Both originated in envy, thrived in insecurity, and ended in disillusion." The Bluest Eye
"The function of freedom is to free someone else."
"You wanna fly, you got to give up the s**t that weighs you down."
"As you enter positions of trust and power, dream a little before you think."
"Definitions belong to the definers, not the defined."
"I tell my students, 'When you get these jobs that you have been so brilliantly trained for, just remember that your real job is that if you are free, you need to free somebody else. If you have some power, then your job is to empower somebody else. This is not just a grab-bag candy game. '"