Revisiting Toni Morrison's 1981 Newsweek Cover Story: "The Melting Pot Never Worked"
Author Toni Morrison, author of groundbreaking novels like Beloved, Sula and Song of Solomon, died Monday night at age 88.
"She was an extremely devoted mother, grandmother, and aunt who reveled in being with her family and friends," her family said in a statement. "The consummate writer who treasured the written word, whether her own, her students or others, she read voraciously and was most at home when writing."
In the 1970s and '80s, Morrison became a pioneering force for multiculturalism in the literary canon. In 1993, with just six titles under her belt, she was awarded the Nobel Prize for Literature.
Newsweek put Toni Morrison on the cover of its on March 30, 1981 issue. The accompanying feature, written by book critic Jean Strouse, explored her then-new novel, Tar Baby, and charted her rise from a working-class childhood in an integrated Ohio town to life as a best-selling author and single mother of two teenage sons.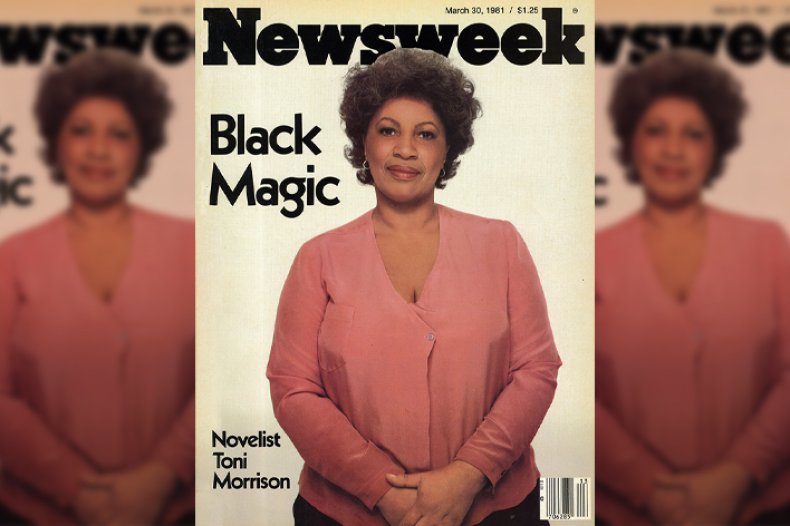 "Are you really going to put a middle-aged gray-haired colored lady on the cover of this magazine?" Morrison teased in the opening lines of the article.
Morrison's ascent came at a pivotal point in the arts, as the accomplishments of minority authors were first being acknowledged. After her divorce in 1964, she began working as an editor at Random House and was integral in bringing black literature into the mainstream.
As the 1960s became the 1970s, some bristled at such categorizations—believing that labeling someone like Morrison a "black writer" minimized their genius.
"Of course I'm a black writer," she said defiantly. "That's like saying Dostoevsky's not a Russian writer. They mean I'm not just a black writer. But categories like 'black writer,' 'woman writer' and 'Latin American writer' aren't marginal anymore. We have to acknowledge that the thing we call 'literature' is pluralistic now, just as society ought to be."
But she also pushed back against the idea of the Great American Melting Pot, where different identities would just seamlessly meld together.
"The melting pot never worked," she said. "We ought to be able to accept on equal terms everybody from the Hasidim to Walter Lippman, from the Rastafarians to Ralph Bunche."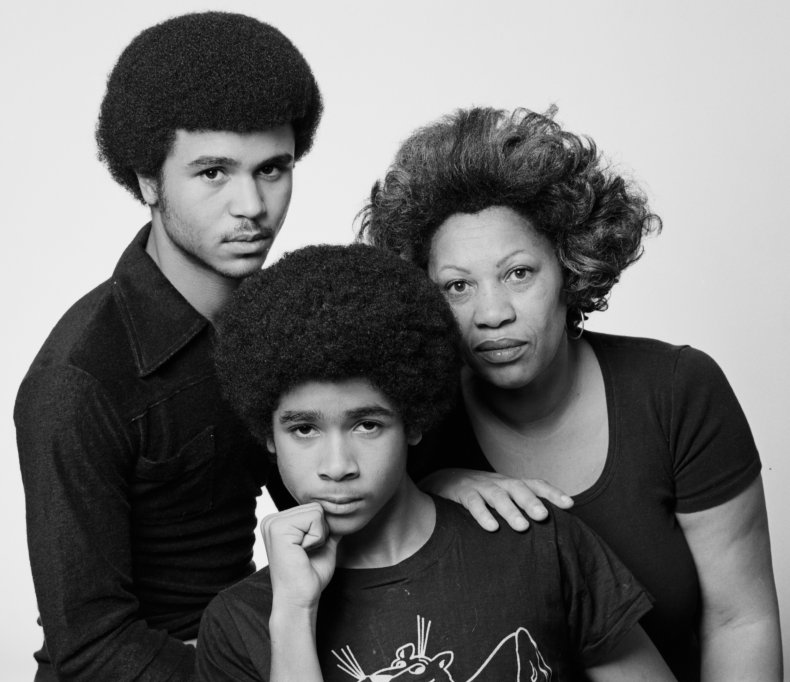 Her first book, 1970's The Bluest Eye, told the story of a young black girl growing up in the wake of the Great Depression. Pecola is physically and sexually abused by her father, vilified for her dark skin by classmates, and mistreated by nearly everyone in her community.
Bluest Eye had several autobiographic elements—Morrison would have been Pecola's age in 1941, and the book is set in her hometown of Lorain, Ohio—but she told Newsweek that it was really about "the people in all literature were always peripheral—little black girls who were props, background.
"Those people were never center stage," she added. "And those people were me."