'The Tonight Show': What Jimmy Fallon Said in His Blackface Apology
Late night host Jimmy Fallon may have previously issued a Twitter apology for wearing blackface in a 2000 Saturday Night Live sketch, but with Black Lives Matter protests happening across the U.S. after George Floyd's death, the host took an episode of The Tonight Show to apologize and speak to activists and prominent civil rights figures.
On May 26, after Twitter resurfaced footage of Fallon playing Chris Rock in a sketch, the TV host tweeted: "In 2000, while on SNL, I made a terrible decision to do an impersonation of Chris Rock while in blackface. There is no excuse for this.
"I am very sorry for making this unquestionably offensive decision and thank all of you for holding me accountable."
However, on the Monday, June 1 edition of The Tonight Show, Fallon addressed the controversy, and replaced planned guest Lady Gaga with NAACP president Derrick Johnson. On the show, Johnson was also joined by CNN anchor Don Lemon and anti-racism activist Jane Elliott.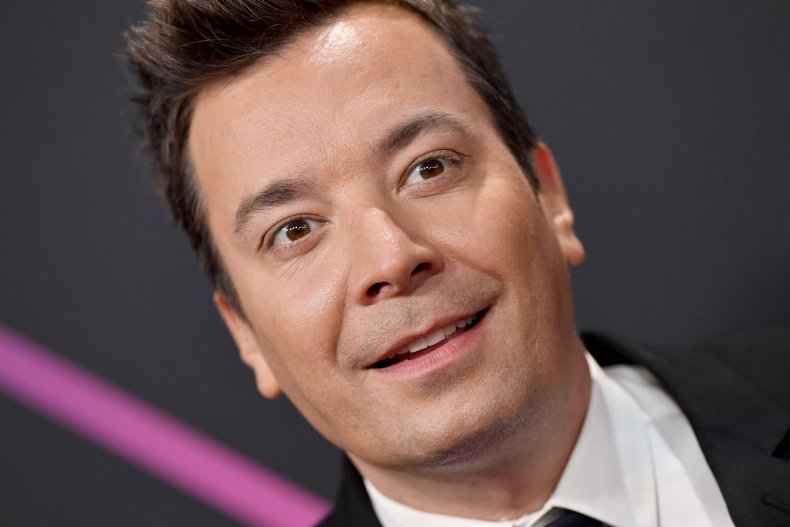 First, though, Fallon addressed the blackface controversy. He said: "I had to really examine myself in the mirror this week because a story came out about me on SNL doing an impression of Chris Rock in blackface," he said of the two-decade-old sketch that resurfaced on Twitter. "And I was horrified. Not of people trying to 'cancel' me or cancel this show, which is scary enough. The thing that haunted me the most was, how do I say I love this person?"
Speaking of Rock, Fallon added: "I respect this guy more than I respect most humans. I'm not a racist. I don't feel this way."
Though the TV host revealed he had been advised not to address the Twitter storm, he said of his statement: "I realized that I can't not say I'm horrified and I'm sorry and I'm embarrassed. I realized that the silence is the biggest crime that white guys like me and the rest of us are doing, staying silent. We need to say something. We need to keep saying something. And we need to stop saying 'that's not OK' more than just one day on Twitter."
Speaking more widely, he concluded: "Let's figure out how we're going to stop this senseless violence that erupts and disrupts the entire country and now the world. The world is screaming and it is angry and we all need to figure out a way to take the anger, which of course is just sadness and fear, and do something with it."
Fallon received praise from his guests for his very public apology. Lemon said, "That's exactly what we all need to do is examine ourselves. That was really honest and very brave of you and I appreciate you having the depth really to do what you did in that opening monologue."
Johnson, meanwhile, said of people's need to apologize for past blunders: "We are all born flawed, but flawed is part of the journey we are on to get to perfection. If anyone can stand up and say 'I haven't made a mistake,' run, because that person is clearly a liar."