Prince Just Pulled His Catalog From Streaming Platforms—Except Tidal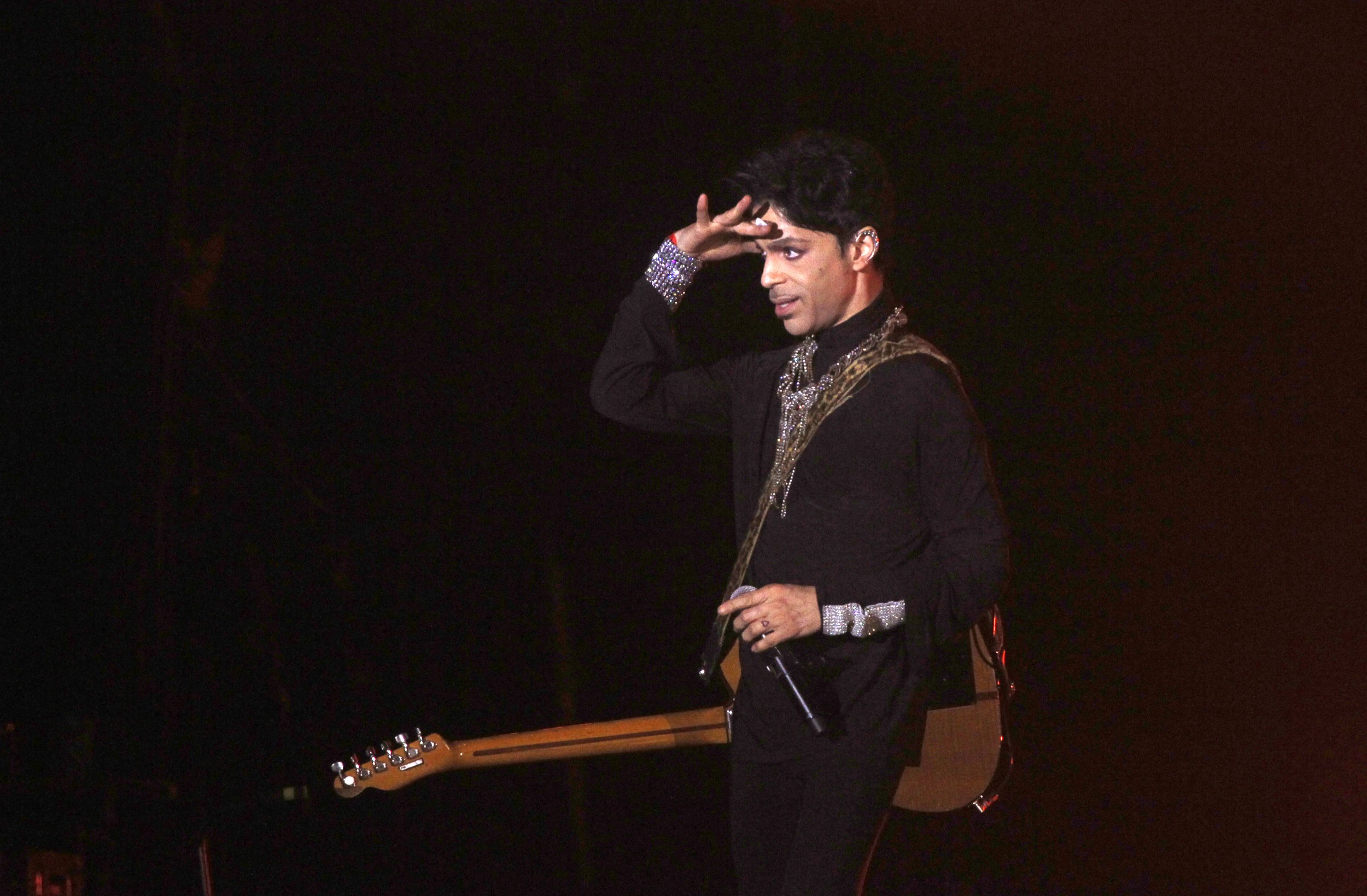 |UPDATED| Just when it seemed like artists and streaming services were starting to get along, Prince appears to have removed his entire catalog from every streaming platform other than Tidal.
Many of the artist's most iconic Warner Bros. albums—including Dirty Mind, 1999 and Purple Rain—were available to stream as recently as earlier this week. Prince's publisher has since pulled the catalog, according to a message that appears in Spotify: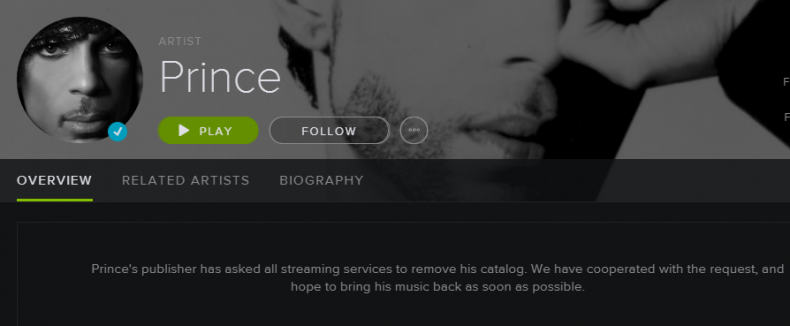 The music isn't available on Google Play, Rdio or the brand new Apple Music either. Curiously, the shift happened the same day Prince released a new rock track:
Prince's music remains available on Tidal, hinting at a possible exclusive deal. Tidal, the Jay Z-led streaming service, launched in late March to mixed reviews.
The reason for the sudden change of heart isn't clear, but Prince's ambivalence towards various engines of the music industry—as well as the Internet—is well-established. (He famously doesn't allow his music to appear on YouTube anymore.) Just last week the artist tweeted select lines from a Daily Beast article comparing his feud with Warner Brothers to Taylor Swift's battle with Spotify and Apple Music:
Maybe Prince has soured on streaming for good. But with Taylor Swift and AC/DC coming to Apple Music, it's gonna be lonely.
Correction: The story has been updated to reflect that Prince's music remains available on Tidal.