Invading Aboriginals Was a 'Good Thing' For Everybody Says Former Australian Leader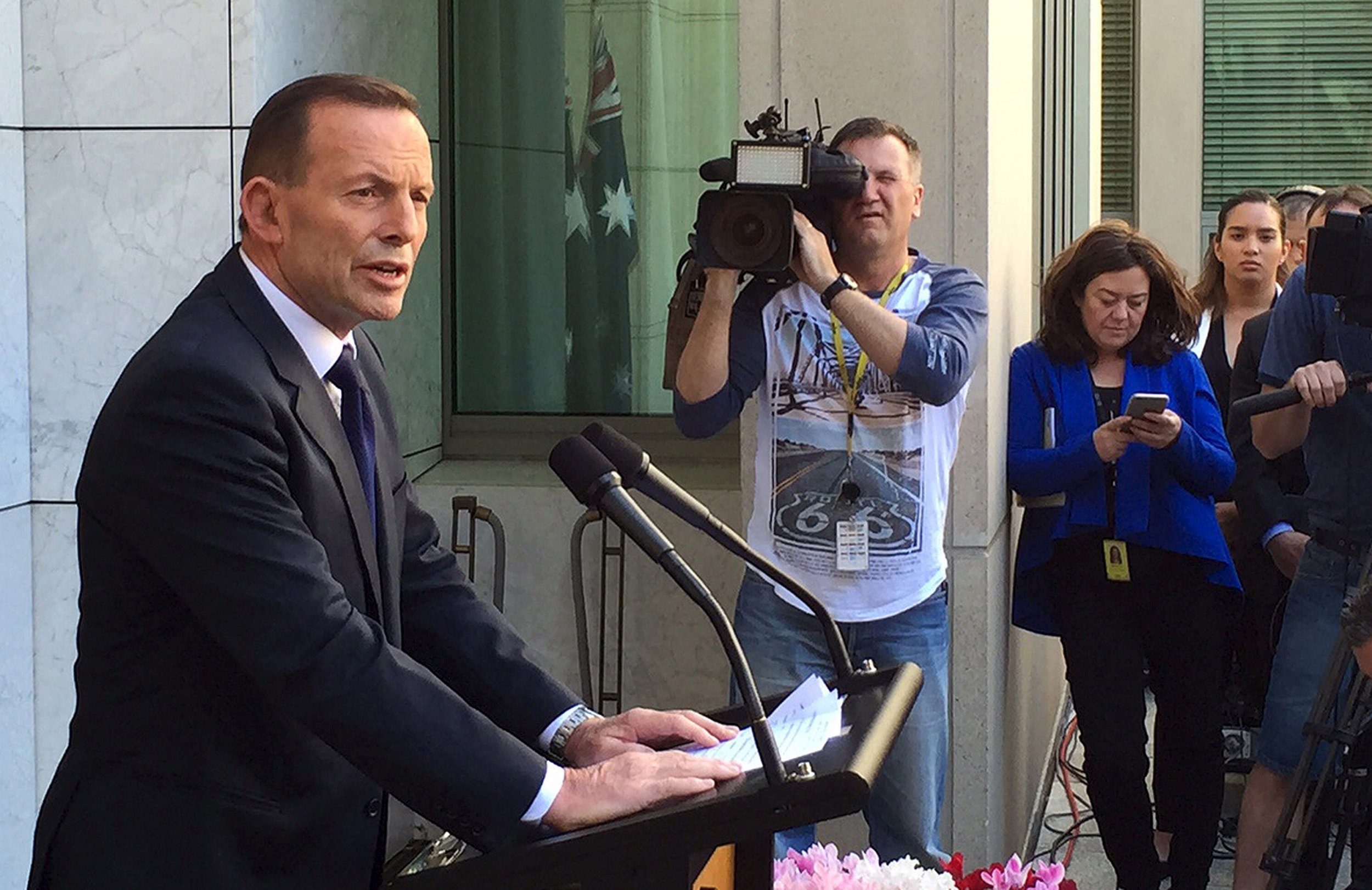 Australia's former Prime Minister Tony Abbott believes the invasion of the aboriginal people in 1788 was a "good thing".
Australia Day, referred to as "Invasion Day" by Aborigines, is held annually on January 26. The date celebrates the arrival of the first fleet of ships at Port Jackson, New South Wales, which led to British colonization and the massacre of many indigenous people.
"What happened on the 26th of January, 1788, was on balance, for everyone, aboriginal people included, a good thing," Abbott told 4BC's Ray Hadley in a radio interview on Monday morning.
"It brought Western civilization to this country. It brought Australia into the modern world," he added.
"It's hard to imagine a better Australia in the absence of the Western civilization that began here from that date."
Due to its gritty history, many people have campaigned for Australia Day to be moved. Richard Di Natale, leader of the Australian Greens party, launched an official campaign for the date to be changed and many other politicians have banded together to support it.
But Abbott has strongly opposed these suggestions and criticized those who resent colonization and are unwilling to celebrate Australia's history.
"The rule of law, equality of the sexes, scientific curiosity, technological progress, responsible government—plus the constant self-criticism and lust for improvement that makes us so self-conscious of our collective failings towards Aboriginal people—all date from then; and may not have been present to anything like the same extent had the settlers fanning out from Sydney Cove been other than British," he said. "Grow up and treat Australia Day as a good time to reflect on how far we've come as country and, for those in public life, how far we've yet to go."
According to a recent survey by The Australian Institute, 58 percent of people "don't really mind" when Australia Day is held and only 38 percent knew what happened on the day of the first fleet landing that Australia Day marks.