Tony Blair May Return to Politics Over Brexit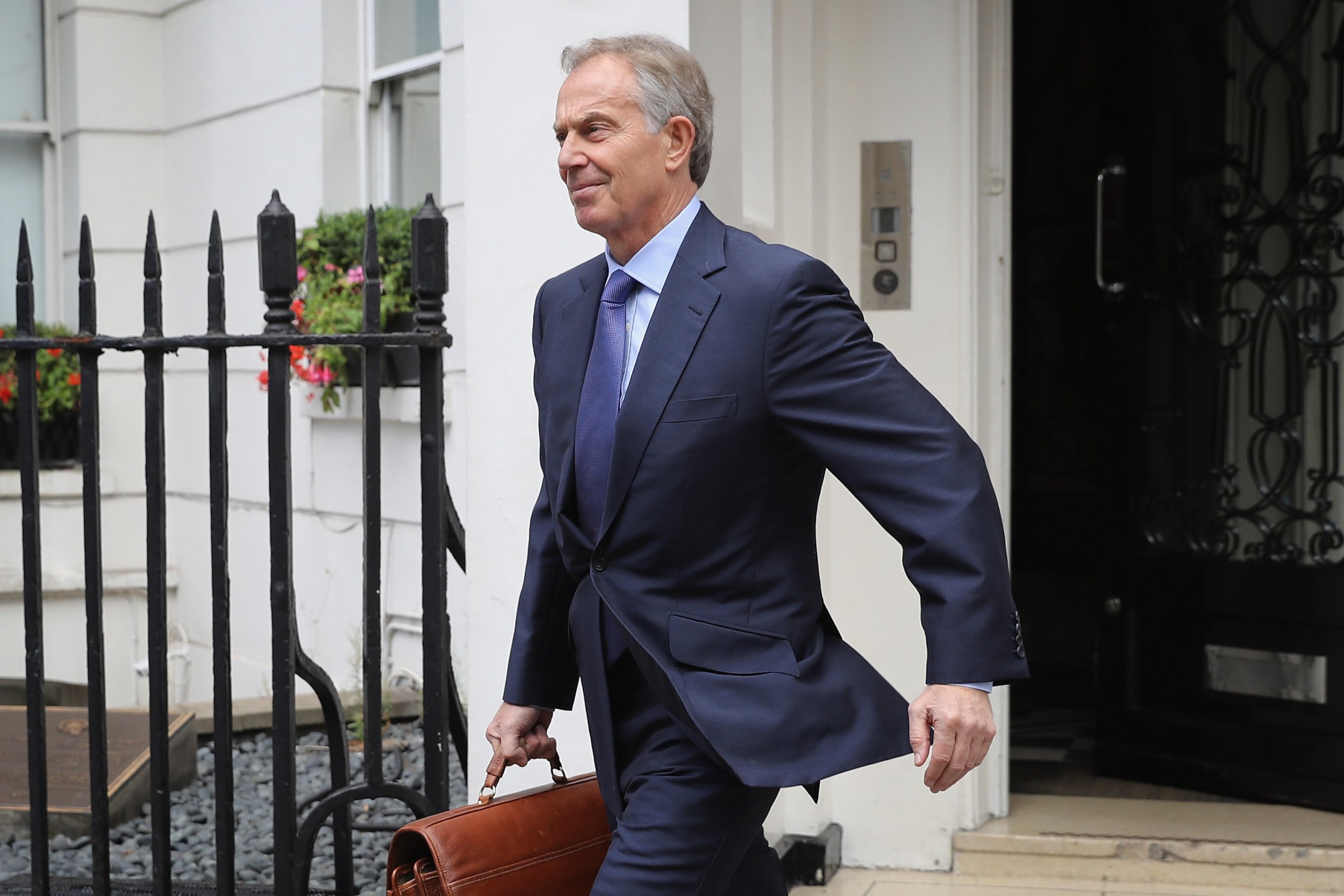 Former British Prime Minister Tony Blair has said he is tempted to return to frontline British politics.
Blair told BBC Radio 4's "World This Weekend" Sunday: "I look at the British political scene at the moment and I actually almost feel motivated to go right back into it."
Since leaving parliament in 2007, Blair has been absent from politics in Britain, although he campaigned for a "remain" vote in the EU referendum last year.
Talking about the rising influence of pro-Brexit right wing Conservatives, he said: "We're just allowing ourselves to be hijacked by what is actually quite a small group of people with a strong ideology."
Blair said he feared Prime Minister Theresa May—projected to win the June 8 election by a considerable margin—would be handed "a blank cheque for Brexit at any costs."
He said voters who want to ensure May gets the best deal in negotiations with the EU should support candidates who are willing to vote down a bad deal in parliament.
Voters should put aside party loyalty and support general election candidates who will hold the government to account over Brexit, he said.
As leader of center-left Labour for 13 years—10 of them as prime minister—Blair insisted that he still supports the party, despite its left-wing leader Jeremy Corbyn being one of his oldest political opponents.
But he said the party's supporters should consider voting across party lines if Conservative or Liberal Democrat candidates in their constituency were "open-minded" on the terms of Brexit.
Blair said he was willing to "work with anyone" to ensure that Britain comes out of the Brexit negotiations with a good deal.
The negotiations will begin in earnest after the election and are scheduled to end in late 2018, in time for parliament to approve the final deal by spring 2019.
May has promised that British MPs will be able to vote to approve or veto the proposed exit deal with the EU.