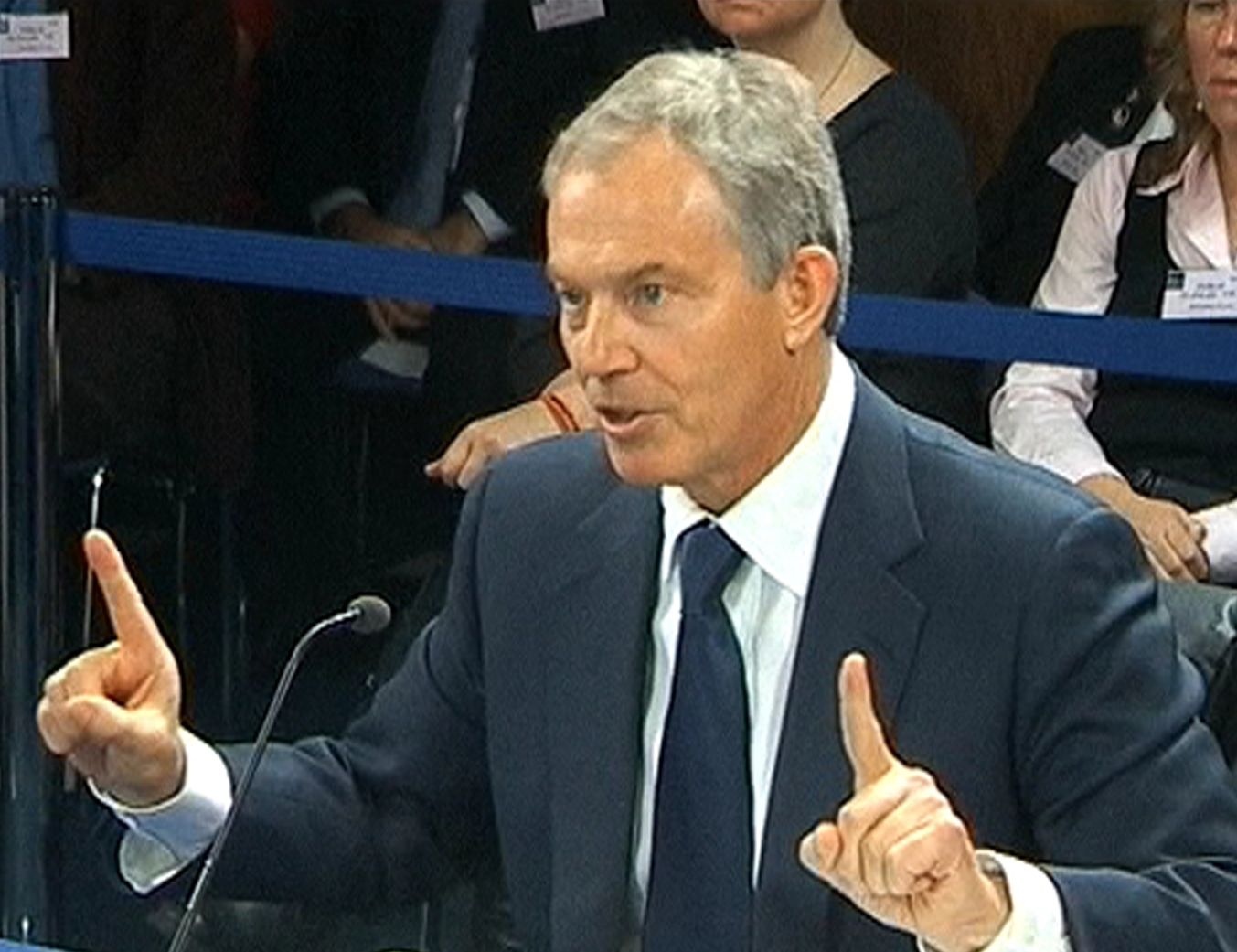 Former UK prime minister Tony Blair could face war crimes charges as a result of the long-anticipated Chilcot report into the 2003 invasion of Iraq, a Liberal Democrat peer told the House of Lords on Tuesday.
Speaking in the wake of the decision that private conversations between Blair and former US president George W Bush should be included in the report, Lord Dykes of Harrow Weald claimed that the delay of its publication was a deliberate attempt to "prolong the agony" of the former Labour prime minister.
According to the Telegraph newspaper, Lord Dykes, who became a Liberal Democrat peer in 1997, asked the House of Lords: "Is not this continuing delay an utter and total disgrace and so much time has elapsed? Is my noble friend aware that more and more people think it is some kind of attempt to prolong the agony of Mr Blair facing possible war crimes charges?"
Lord Hurd, who was the Conservative foreign secretary from 1989 to 1995, also addressed the House saying: "This has dragged on beyond the questions of mere negligence and forgivable delay – it is becoming a scandal. This is not something which is of trivial importance, it is something which a large number of people in this country look anxiously for truth."
The one million-word report has taken almost six years to put together due in part to the delay caused by the debate about including Blair and Bush's conservations in the run-up to the invasion. Lord Wallace of Saltaire disclosed for the first time on Tuesday that negotiations about the inclusions of these discussions had finally been completed.
However, despite the deadline for the publication of the report supposedly being the end of February, it is now widely believed that it will not be published until after the General Election in May.
Lord Wallace defended this delay saying: "It would be inappropriate for it to be published if it is submitted within the next few weeks after the end of February until after the election because part of the previous government's commitment was there would be time allowed for substantial consultation and debate of this enormous report when it is published."
Lord Wallace also pointed out that the delay in the publication of the Chilcot report was relatively small compared to other inquiries. He cited the £24 million Al Sweady report as an example, a long-running public inquiry into alleged abuse carried out by British soldiers in Iraq which took five years to be published.
"This [Chilcot] inquiry has been looking at nine years of british policy and operations within Iraq, it has not entirely unexpected that it has turned out to take a long time," he said.
Tony Blair has denied that he is responsible for the delays in the publication of the report.