Tony Blair: 'Not Everything Trump Says About His Media Coverage Is Unfair'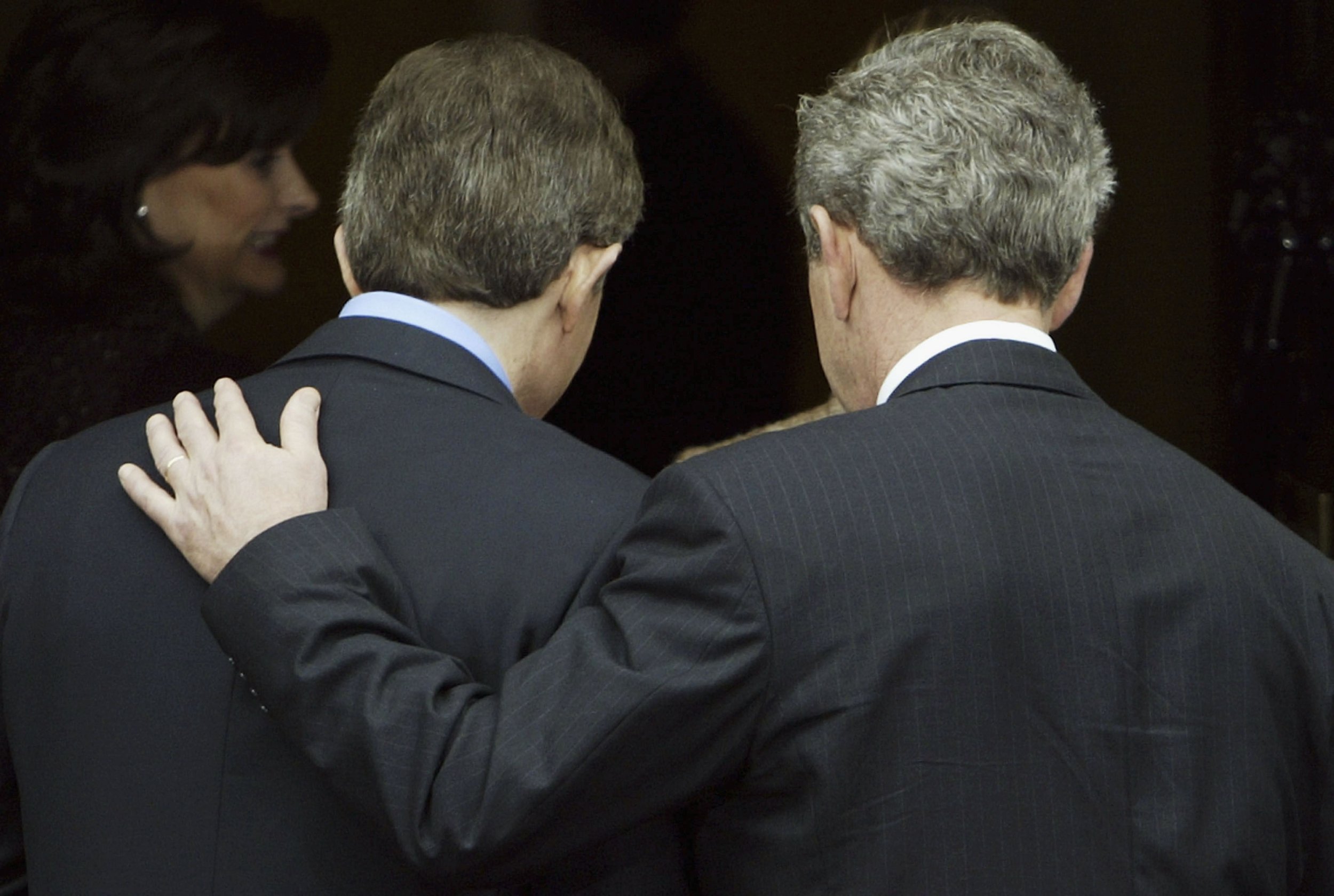 Former British Prime Minister Tony Blair has said that some of Donald Trump's criticism of the media is valid, urging news outlets to be more objective.
Speaking to his former communications chief Alastair Campbell for a GQ video interview, Blair said that while he was critical of some of Trump's individual polices, he declined to criticize his leadership across the board.
Asked about comparisons between Trump's attacks on the press and Russian President Vladimir Putin's approach toward free speech, Blair said: "I think it is different in a very crucial way, actually.
"I think there is a major problem with the way the media operates in the West, which is becoming polarized and partisan and, you know: Not everything Trump says about his media coverage is unfair.
"I think we've got to be very clear: The left media finds it very hard to be objective on Trump. My point is different, my point is: The right wing media is brutal towards progressive politicians and so in other words you've actually got a media today that is completely partisan."
The right wing media, Blair said, "are far more brutal and aggressive. But the fact is it doesn't actually help our cause to be partisan... because in the end what happens is that they are so much more brutal at it, and aggressive at it than we are."
Blair said that he was not looking for any job with the Trump administration, but was happy to work independently alongside the U.S. government in his goal of promoting peace in the Middle East, an issue he has discussed with Trump's adviser and son-in-law Jared Kushner.
"The comparisons with Hitler and Stalin are ridiculous," Blair said of Trump's leadership. "For me, because I'm working on this issue, I will judge them on what they actually do."
He said that despite Trump's claim in a press conference earlier this year that he was happy with the shape of any Israeli-Palestinian peace agreement, "the fact is the Americans are operating on the basis of the two-state solution."
And he said the Trump administration had a strong opportunity to achieve peace in the Middle East: "I think it's possible that if this administration goes down the path that I am advocating, which is to build a strategic alliance in the Middle East whose purpose is to fight extremism, whether of the Shiite sort promoted by the theocracy in Iran or of the Sunni sort—I think if they decide to go down that path that will be very productive," Blair said.
Contemporary politics, Blair said, had become "so polarized that if I'm with a group of Democrats in the U.S. and I even suggest there might be an area in which the Trump administration could do good… people just go mental with you.
"But the reality is," Blair continued, "there is an alliance to be built in the Middle East today around the whole struggle over religious tolerance."
"Let's determine the character of this administration finally over what they do," he said.
British Prime Minister Theresa May has faced criticism, including from Campbell, for immediately pursuing a close relationship with the Trump administration and for offering him a state visit to the U.K. at a time when other European leaders were more cautious.
But Blair dismissed the criticism, harking back to his own approach to America: "Oh come on, no Alastair honestly, when George Bush came in we made every effort to get alongside him straight away," he said.
"I have no idea whether I would offer him a state visit but I'm not going to criticize [May] for getting alongside the American president," he added.