Tony Blair's Office Rebuffs Donald Trump Advisor Role Claims As 'Nonsense'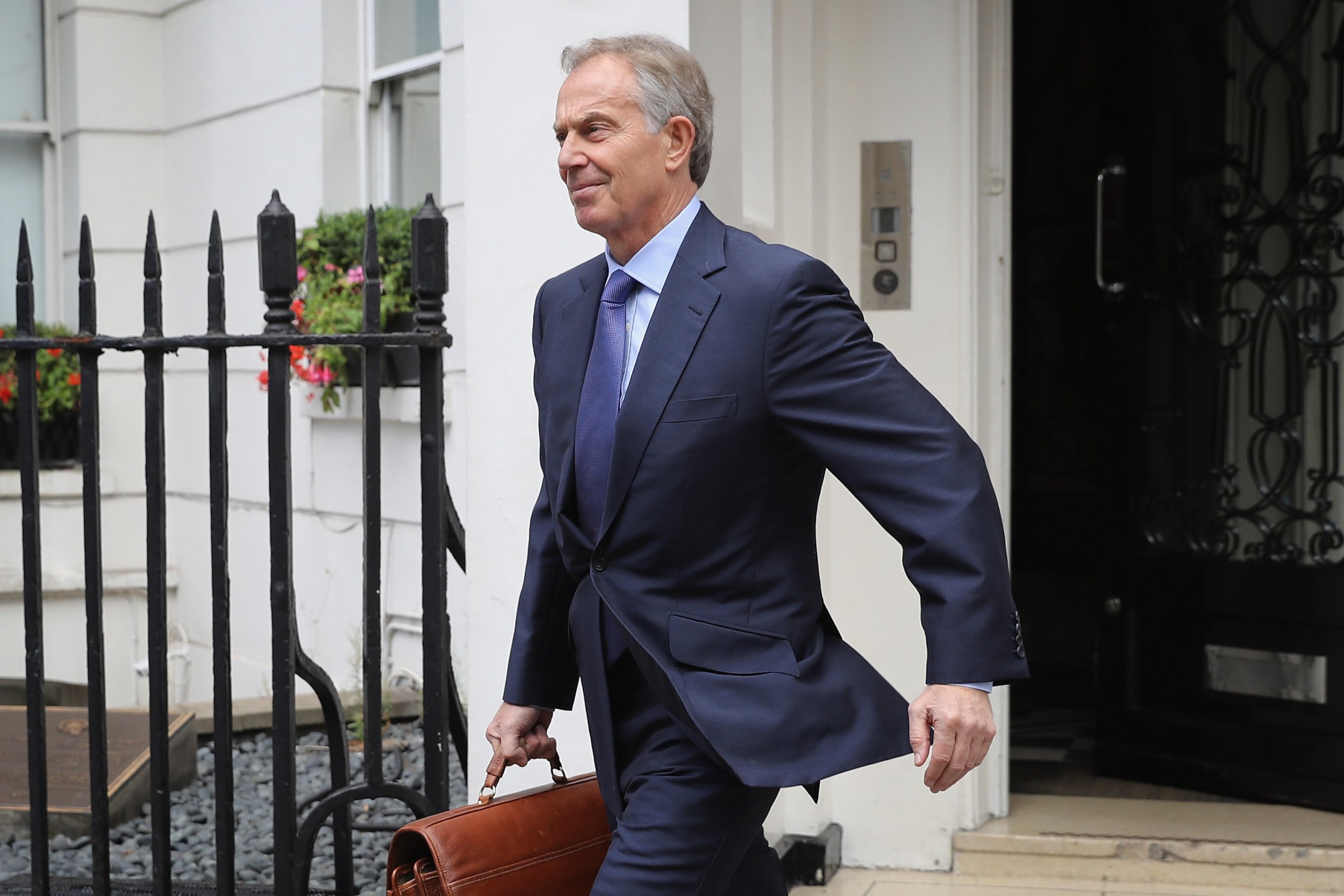 Tony Blair's office has dismissed speculation he is seeking a role advising U.S. president-elect Donald Trump as "nonsense" after he met with a key ally of the populist election winner.
Blair dined with Jared Kushner, Trump's son-in-law and a trusted confidant of the president-elect, in New York City this week. His office said the former British prime minister knew a number of people at Kushner's table and was invited to join them.
A report in the New York Post speculated that Blair might be "angling" for an advisory role with Trump. Other reports engaged in similar speculation.
But a spokesperson for Blair told Newsweek that any claim Blair is angling for a role with Trump "is nonsense and completely overblown. He has not discussed any role."
Kushner, a 35-year-old real estate mogul, businessman and publisher, is seen as a key influence on Trump's transition team.
He is married to Trump's similarly influential daughter Ivanka, who is so close to her father that she was reportedly present at a meeting between the President-elect and Japanese Prime Minister Shinzo Abe on Thursday.
Blair, who stepped down as Britain's prime minister in 2007, had a close relationship when in power with Republican President George W. Bush, despite coming from different sides of the political spectrum.
Blair has lived a globetrotting existence since leaving office, including spells as an advisor to various leaders and organizations around the world.
But, earlier this year Blair said he was winding up the bulk of his commercial enterprises in order to focus on not-for-profit activity.
Tony Blair's Office Rebuffs Donald Trump Advisor Role Claims As 'Nonsense' | World