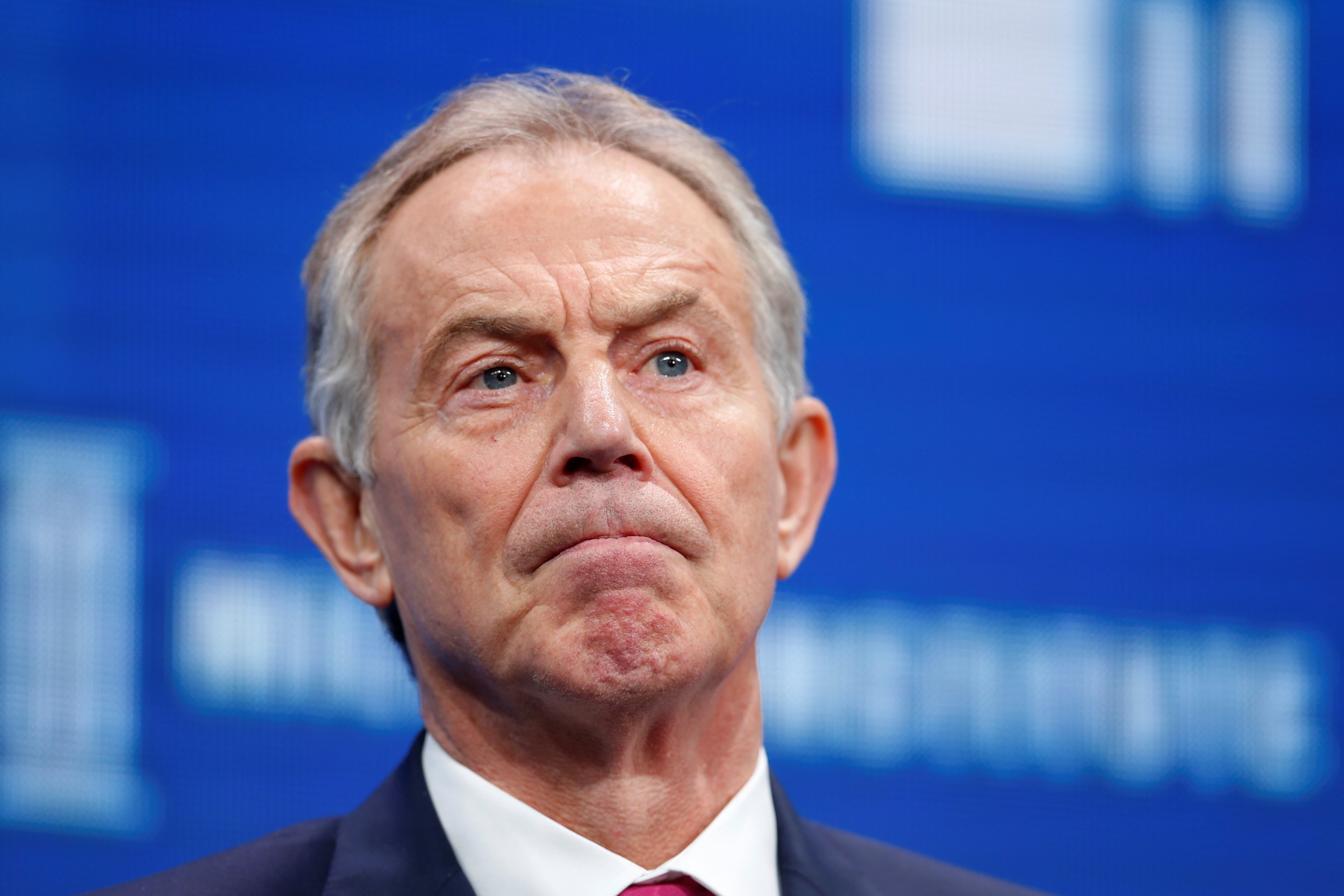 Tony Blair has said that left-wing Labour Party leader Jeremy Corbyn has no desire to win power, and accused him of standing by and allowing Syrians to be killed.
In an extraordinary personal attack, Blair, who led the Labour Party until he stood down as prime minister in 2007, said in an interview with Bloomberg: "There's a guy whose face is on the placard. That's me—hate that guy. You're the person in power taking difficult decisions. Jeremy is the guy with the placard, he's the guy holding it. One's the politics of power and the other's the politics of protest."
Corbyn has suggested that Blair could be tried for war crimes over the invasion of Iraq in 2003 after the Chilcot report, which is investigating the war, is published in July. Corbyn opposed British military intervention against the Islamic State Militant Group (ISIS) in Syria.
But Blair told Bloomberg: "I'm accused of being a war criminal for removing Saddam Hussein—who by the way was a war criminal—and yet Jeremy is seen as a progressive icon as we stand by and watch the people of Syria barrel-bombed, beaten and starved into submission and do nothing."
The news comes as Sky TV announced that it is to host Corbyn for his only live set-piece television event of the EU referendum campaign on June 20, just three days before the poll.
Blair also used the Bloomberg interview to lay into prospective Republican presidential nominee Donald Trump. "It's not clear to me what his policies really are," he said. "If they are some of the things that have been talked about, obviously you couldn't agree with them."
And he partly linked the rise of the two leaders to the same phenomenon: "Both sides of the Atlantic, there's a sense among people that they're frustrated with the system. It's about rattling the cage and saying: 'You've got to listen."'