Tony Blair: 'Too Much Hostility' Keeps Me From Retaking a Frontline Role in British Politics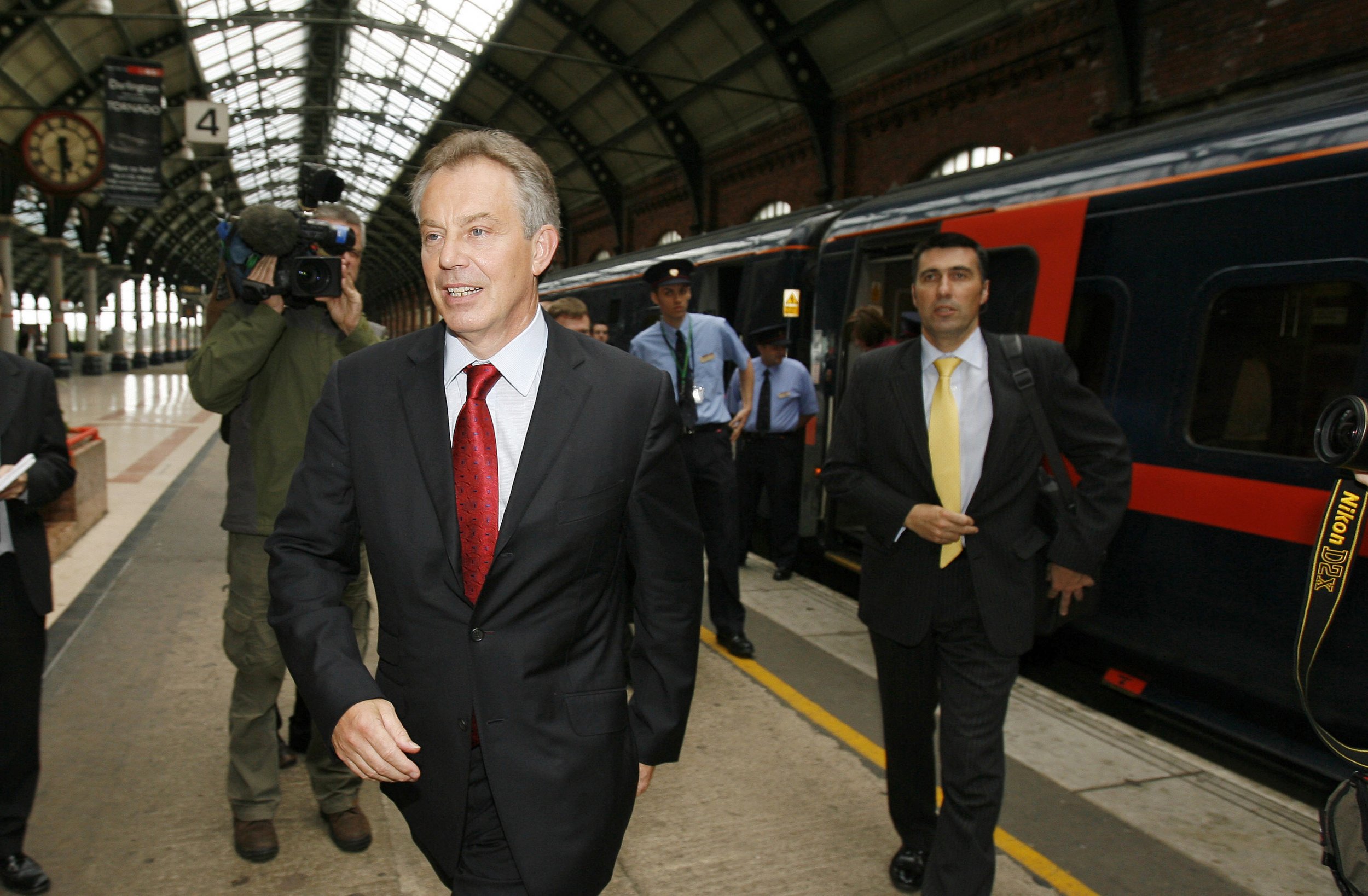 Former British Prime Minister Tony Blair has conceded that he cannot have a frontline role in British politics because he faces such hostility in the country he once led.
But speaking to the New Statesman magazine, Blair said that he would nonetheless be spending much of his time after winding up the bulk of his commercial enterprises "trying to create the space for a political debate about where modern Western democracies go and where the progressive forces particularly find their place."
Blair admitted "I can't come into front-line politics. There's just too much hostility, and also there are elements of the media who would literally move to destroy mode if I tried to do that."
Instead, he told the magazine, he plans to "build a platform" that would allow people to debate ideas in a reasoned fashion, driven by technology. "What I'm interested in doing is asking: what are the types of ideas that we should be taking forward? How do we provide a service to people who are in the front line of politics, so that we can provide some thinking and some ideas?" Blair said.
He also made clear he believes that Brexit, which he vehemently opposed, could be halted. "It can be stopped if the British people decide that, having seen what it means, the pain-gain cost-benefit analysis doesn't stack up," he said.
"And that can happen in one of two ways. I'm not saying it will [be stopped], by the way, but it could. I'm just saying: until you see what it means, how do you know?"
The interview follows several days of speculation about Blair's activities, including swiftly denied suggestions that he was angling for a job advising Donald Trump, and the claim that he was planning on starting a new political party, which the New Statesman says he denies.
Blair stood down as prime minister in 2007 and left parliament shortly after. Since that time he has divided his time between commercial and pro bono work advising governments and businesses.
He announced earlier this year that he planned to end the majority of his commercial activity.