Tony Blair: Social Media Would Have Made Reform Harder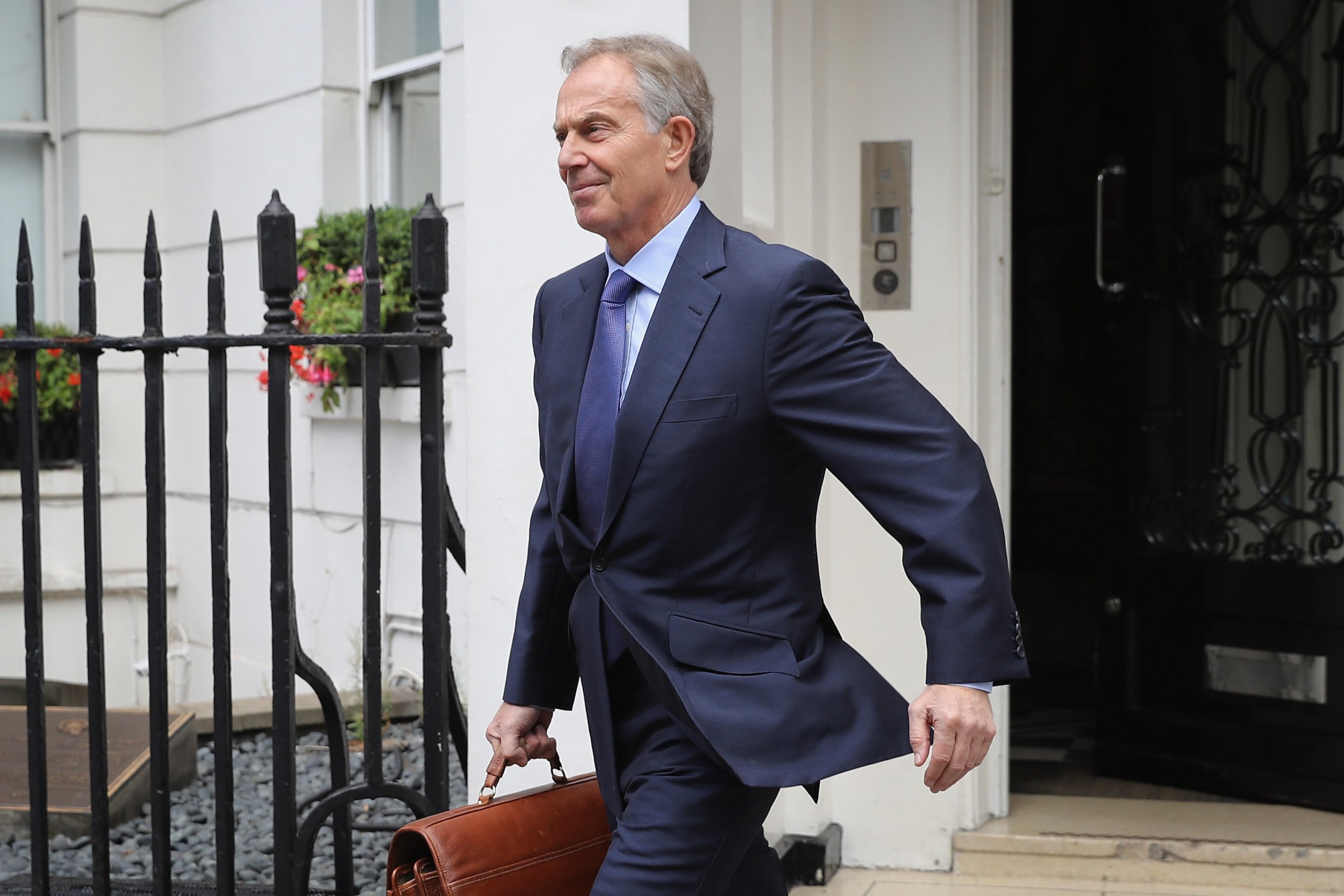 Former British Prime Minister Tony Blair has said that he would found it harder to complete many of his major public service reforms in the era of social media.
Speaking to Politico's "off message" podcast, Blair said that social media "allows insurgent movements that are movements of protest to arise at a scale and with speed in a way that was impossible when I was starting out in politics, or even when I was prime minister."
Blair continued: "I think I would have found the reforms that we did—we did major reforms in education and health care—I would have found them harder to do" if he was in charge today.
Blair spoke candidly about his growing doubt in his own ability to understand politics.
"There were times when I was growing up in politics and when I was prime minister, when I had complete confidence in my own ability, just as a professional, to predict the course of politics," he said.
But, he said, given the rise of Trump in America, Jeremy Corbyn in the U.K., Brexit and other populist movements: "One of the things that I've been doing over the past few years is reevaluating my own powers of political analysis."
Blair said he sometimes wondered whether the centrist politics he and the former U.S. President Bill Clinton made their careers on had had its day.
He said that both the Brexit campaign in Britain and the rise of Trump in the U.S. showed how unusual coalitions of free trade libertarians and anti-globalization nationalists are coming together in politics "in opposition to center-right and center-left."
But, Blair added: "On the other hand, you've also got to say that the British general election last year was won by David Cameron from the center-right... And, you know, after all, Hillary Clinton is the Democrat nominee and, you know, at least if the polls are correct, has a fair chance of winning.
"So, you know, this is not a decided argument at all, and that's why I say I am reevaluating and rethinking, but I'm not persuaded that the politics of the center is wrong in the country. I still think it's the most importa nt."