Tony Bobulinski, Biden Whistleblower, to Sit for Interview With FBI Over Hunter Biden Business Dealings
Tony Bobulinski, who claims to be a former business associate of former Vice President Joe Biden's son, Hunter Biden, will sit for an interview with the FBI regarding his knowledge about the Biden family's business dealings.
Bobulinski publicly accused Biden of lying about his involvement in Hunter's businesses on Thursday, shortly before the final presidential debate began. It came days after a New York Post story, citing alleged emails and text messages, on Hunter utilizing his father's position as vice president to leverage business deals. In some of those deals, Joe Biden is accused of receiving a portion of the agreement.
During Thursday's debate, Biden denied he's ever taken money from a foreign entity and said there was "nothing unethical" about his son's business deals.
Senator Ron Johnson, chair of the Senate Homeland Security and Governmental Affairs Committee, confirmed in a statement that the FBI asked Bobulinski to sit for a Friday interview. Bobulinski was also asked by the FBI to provide "copies of his phones," though it wasn't specified in the statement what type of information will be turned over.
"I appreciate that the FBI has a job to do, and I am glad they are finally taking an interest in these concerning financial matters that our Committees have been investigating for months," Johnson said. "I expect that Mr. Bobulinski will speak with our committee as soon as possible and fully share his insights into the Biden family's business dealings."
Bobulinski was scheduled to speak with Johnson's committee on Friday, an interview that was postponed because of the FBI developments. He agreed to "honor his commitment" and will sit for an interview with the committee in the "near future," according to Johnson.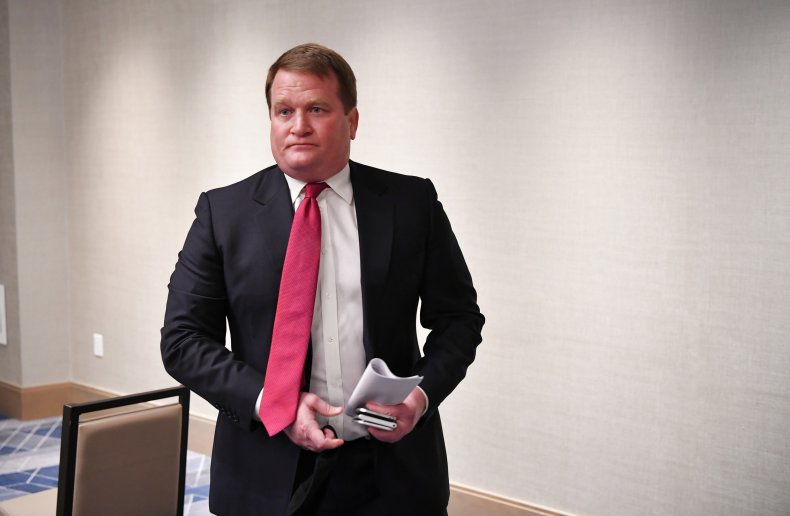 Bobulinski's name was among the recipients of emails the New York Post published in its story. In it, a note says there was a proposed equity split of 20 for H, in reference to Hunter, and "10 held by H for the big guy." Bobulinski told Fox News in a statement that that "the Big Guy" referred to Biden and told reporters on Thursday that Biden's statements that he didn't discuss Hunter's Chinese business dealings were "false."
Hunter and James Gilliar, who was also listed on the emails, brought Bobulinski on as CEO of Sinohawk Holdings, according to the whistleblower, and he said he discussed the Biden family business plans with the Chinese with the former vice president. Gilliar told The Wall Street Journal that he was unaware of any involvement on Biden's part.
Bobulinski denied there was a political motivation behind his decision to come forward and said his comments would be corroborated by emails, WhatsApp chats and agreement documents.
"[The] American people can judge for themselves," he said on Thursday. "I have no wish to bury anyone. I've never been political. The few contributions I've made have been the Democrats. But what I am is a patriot, and a veteran, to protect my family name, and my business reputation. I need to ensure that the true facts are out there."