Hunter Biden's former business partner Tony Bobulinski told reporters at a Thursday press conference that he discussed business deals with Chinese entities with Democratic presidential nominee Joe Biden and members of the Biden family.
Allegations that the Biden family received payment from China were published in October by the New York Post in a story that was called into question over uncorroborated sources. President Donald Trump has seized on the allegations concerning the Biden family, calling Joe Biden "a corrupt politician." Joe Biden told reporters in September that there had never been discussions between himself and his son, Hunter Biden, concerning overseas business deals. On Thursday, Bobulinski told reporters that was untrue.
"I have heard Joe Biden say that he has never discussed business with Hunter," Bobulinski said, reading from a prepared statement. "That is false."
Bobulinski alleged that the Bidens were mentioned by pseudonyms in an email he received in May 2017 concerning the allocation of equity from Sinohawk Holdings, a holding company of which Bobulinski was CEO. According to Bobulinski, the email said that 10 percent of the money would be "held by H for the Big Guy."
"In that email, there's no question that 'H' stands for Hunter, 'Big Guy' for his father, Joe Biden," Bobulinski said. "And 'Jim' for Jim Biden. In fact, Hunter often referred to his father as the 'Big Guy' or 'my chairman.' On numerous occasions it was made clear to me that Joe Biden's involvement was not to be mentioned in writing but only face to face." Bobulinski also said that both Hunter and Jim Biden were "paranoid about keeping Joe Biden's involvement secret."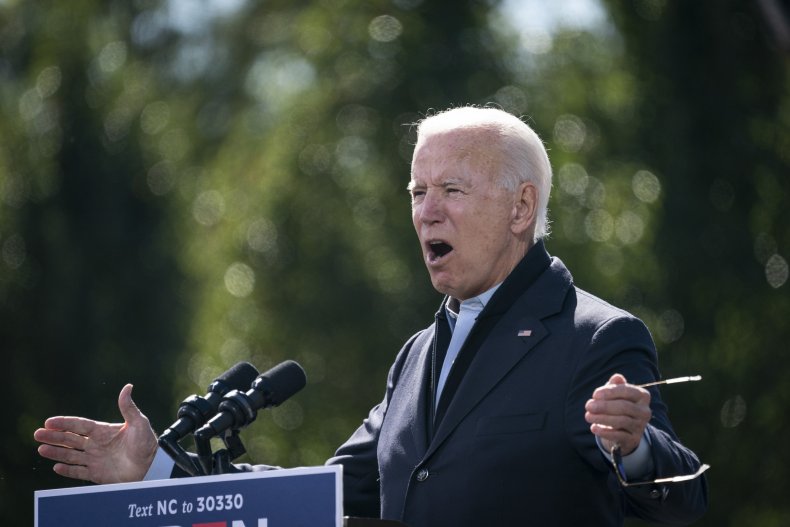 Bobulinski said he would be giving the FBI electronic devices that hold corroborating evidence for his claims. He is also expected to appear before members of the Senate on Friday as part of an investigation into the authenticity of the allegations against the Bidens.
Joe Biden's campaign said in a Thursday statement that Joe Biden "has never even considered being involved in business with his family, nor in any overseas business whatsoever. He has never held stock in any such business arrangements nor has any family member or any other person ever held stock for him."
The statement from Joe Biden's camp also said that the allegations against the Biden family were "a desperate, pathetic farce executed by a flailing campaign with no rationale for putting our country through another four years of hell."
In October, the New York Post published an article concerning allegations that the Biden family had obtained millions of dollars via surreptitious business deals with China and Ukraine. In that story, screenshots of PDF versions of the alleged emails were displayed. However, there was no metadata attached to the screenshots, making it impossible to determine the origin of the emails or when they were sent.
The emails were allegedly obtained from the hard drive of a laptop computer that had been taken to a Delaware tech shop for repair. The ownership of the laptop has not been determined. Shop owner John Mac Isaac, who has impaired vision, could not confirm that the laptop was owned by Hunter Biden. Mac Isaac told reporters he made a copy of the laptop's hard drive which was obtained by Trump's personal lawyer Rudolph Giuliani. Giuliani then allegedly passed it to the New York Post.
During an October campaign event in Iowa, Trump called Joe Biden a "corrupt politician who shouldn't even be allowed to run for the presidency."
Trump also called for Biden to release all "emails, meetings, phone calls, transcripts and records related to his involvement in his family's business dealings."
Newsweek reached out to the Trump re-election campaign for comment.