Tony Dokoupil: A Return to the Battlefield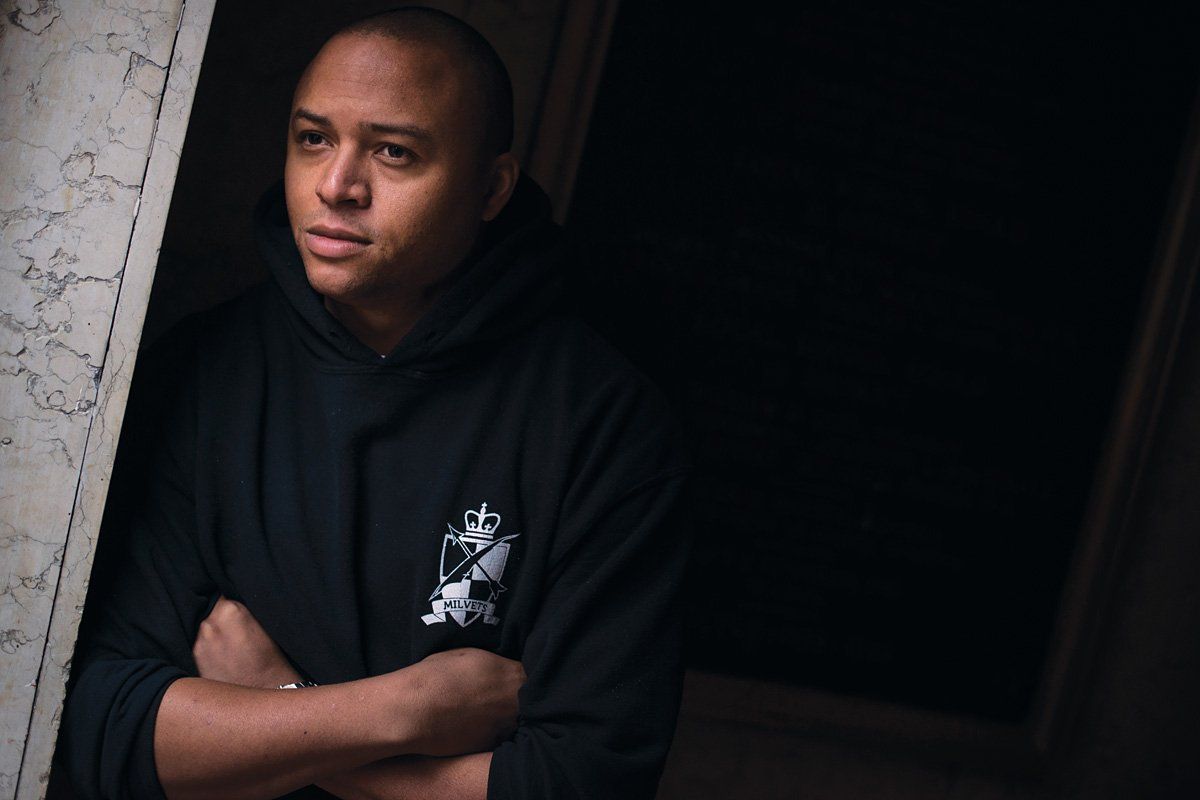 Shortly after dinner, residents of Gerritsen Beach, Brooklyn, saw the first black waves on their lawns. The neighborhood was supposed to be protected by barrier islands, but Sandy sent the ocean into the one-story bungalows, thickening photo albums and floating the kids' toys. It chased Tom McCabe into an attic and threatened to float him, too, if help didn't arrive soon.
The police were over­whelmed with evacuations, but a pair of ex-Marines stepped in, planning every­thing on the fly, just as they had done in Iraq. They found a ride, and a boat, and they navi­gated through the chest-high surf until they found McCabe, who later looked sheepish talking about the whole ordeal. "It's never been this bad," he explained on local television, still wet from the storm.
But while McCabe was being saved, he was also a source of salvation. His rescu­ers were members of Team Rubicon, a nonprofit that deploys veterans to disas­ter zones, where they help others, and—in ways the military is just beginning to understand—they also help themselves. "There's a renewed sense of purpose, of community, and self-worth," cofounder William McNulty explains by phone, noting ex­actly what veterans lose along with the uniform.
He should know. Nearly three years ago he and an­other former Marine, Jacob Wood, self-deployed with other veterans after an earth­quake cracked open Haiti in January 2010. Wood was applying to business school, and McNulty was thinking about filmmaking, but they dropped both to go help the relief effort. They recruited a handful of other veterans and medical professionals and found that their services were desperately needed. "I cannot tell you how good it feels," another team member wrote in a letter home. "It's as therapeutic as any drug the VA prescribed for mental health." Missions to Chile, Pakistan, and South Sudan followed in quick succession.
That gratified member still lost his way, taking his own life early last year. About 18 veterans do the same each day, making self-harm among the leading killers of American soldiers. But the death shocked Wood and McNulty, and they refocused their efforts on relief in the United States, which had the potential to engage more vet­erans, more frequently, and maybe save more lives.
There have been 22 missions this year alone, bringing more than 4,500 veterans into the fold. But the Sandy response was the biggest of all: 11 teams have fanned out across New York, New Jersey, and Connecticut, fixing roofs, clearing debris, and quarterbacking the recovery. They've mobilized for tornados in Alabama, Missouri, Texas, and across the Midwest, as well as hurricanes in Maryland and Louisiana. "This is a new model of veteran integra­tion," says McNulty after the storm, as financial donations poured in.
Already it's a leading candidate for the future. The Veterans Affairs department is tracking Team Rubicon volunteers in an effort to "quantify" the benefits, which are visible even on an afternoon two days after the storm. I met up with the Gerritsen Beach team at a shelter in blacked-out lower Manhattan. Curtis Coleman stood outside with his arms crossed, actual Iraqi dirt still caked to his combat boots. He was there to hand out sup­plies and move sick people— important work, no doubt. But for a 31-year-old with two combat hitches, I was finding it hard to believe it moved him much.
"This doing it for you?" I asked.
"Yes sir," he said, and then he smiled, as though remem­bering a joke. "It's like being back in, in a small way."