Is Tony Dungy Homophobic, or Just a Great Judge of Talent?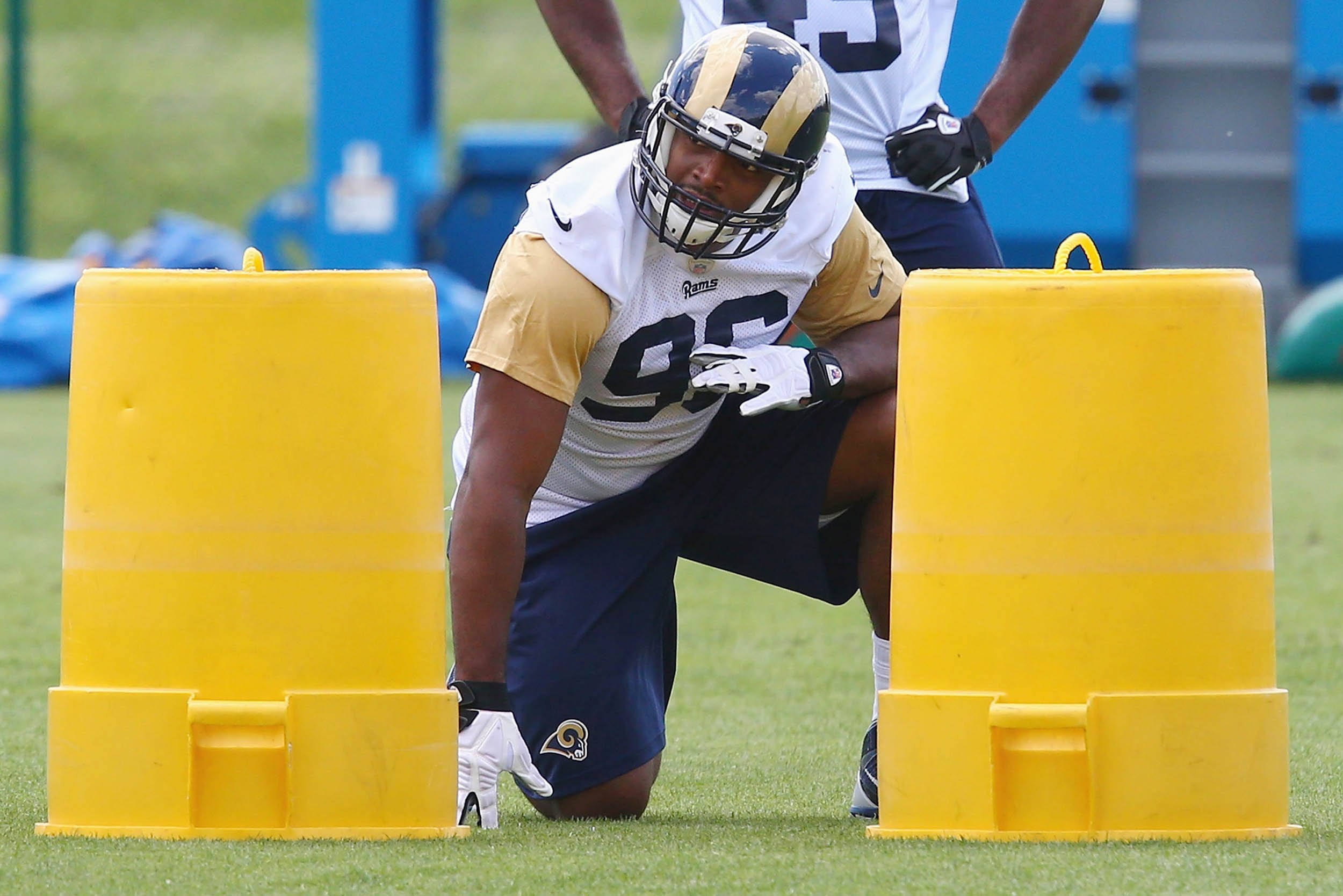 Slow and sleepy best describes this week of the sports year 2014. The seemingly endless parade of events to anticipate, from the Winter Olympics to March Madness to baseball's opening day to the NBA playoffs to the NFL draft, to the NBA draft, to the World Cup, to even baseball's All-Star Game, has come and gone. LeBron is in China—it's that slow.
We have just embarked on sports' drowsy days. ESPN.com ran a headline yesterday that read, "Football recruits support athletes' stipend." And, it's a safe bet that seventh-graders support no homework. Anyway, into this void of sports news stepped former NFL player and head coach and current NBC analyst Tony Dungy, who was interviewed by Ira Kaufman of theTampa Tribune. Kaufman was reporting a story concerning the league's plans to send an ambassador to each of its 32 training camps this summer to remind players to treat one another with respect—outside of hamburger drills, that is—and proper codes of conduct.
In short, to not behave like the 2013 Miami Dolphins.
However, in the midst of the interview, Kaufman asked Dungy, an African-American who is also a devout and outspoken Christian, if he would have drafted Michael Sam, the defensive end from the University of Missouri who last winter publicly declared he is gay. "I wouldn't have taken him," Dungy told Kaufman. "Not because I don't believe Michael Sam should have a chance to play, but I wouldn't want to deal with all of it. It's not going to be totally smooth… things will happen."
And here, at the outset of the slowest sports week of the year, a non-controversy, a "nontroversy," was born. Dungy was pilloried in the press for at the very least being a hypocrite and at the worst being homophobic. Keith Olbermann, on his eponymous ESPN show, gave Dungy last night's "World's Worst Person" encomium. Dan Wetzel of Yahoo! Sports was also livid. "This is a complete cop-out," wrote Wetzel, one of the nation's most astute and insightful columnists. "This is Dungy bending to the beliefs that he knows are wrong simply because those who hold them may—may—find doing the right thing difficult."
It's a little more nuanced than that. Kaufman did not ask Dungy whether or not he'd draft a homosexual player—statistically speaking, Dungy, who was an NFL coach for 13 seasons, first at Tampa Bay and later at Indianapolis, probably did—but whether he'd draft that homosexual player, Michael Sam. It should and has been noted that Dungy has come out against same-sex marriage in the past, but Dungy never said that he wouldn't select Sam because he's gay. If anything, Dungy said that Sam just isn't a valuable enough commodity to justify the media circus that will surround him, a.k.a., the Tim Tebow Corollary.
The 58-year-old former coach made the mistake of being candid.
Like it or not, every NFL organization judges potential draft picks based not only on talent but also upon residual traits. Anything from maturity to drug involvement to family background is investigated and assessed, and while fans may find this process distasteful (former Dolphin general manager Jeff Ireland once asked wide receiver prospect Dez Bryant if his mother was a prostitute), fans are not the ones making the investment.
Sam. who was selected by the St. Louis Rams in the seventh round with the 249th overall pick, is a player whose sexuality should not matter to his organization, to his coaches or to his teammates. And it may very well not. But again, it's not that simple.
Yes, it is true that the six-foot-two, 256-pound defensive end was named the Southeastern Conference (SEC) Defensive Player of the Year in 2013 after leading the nation's premier conference both in Sacks (11.5) and Tackles for Loss (19). It is also true that 18 defensive players from that conference were selected before Sam in May's NFL draft. The No. 1 overall pick in the draft, Jadeveon Clowney of South Carolina, played the same position in the same conference as Sam. Kony Ealy, who played end on the same Missouri defensive unit as Sam, was chosen in the second round with the 60th overall pick—or 189 spots ahead of his teammate.
Was this all a product of league-wide homophobia? Maybe. Maybe not. I'm not claiming that homophobia does not exist in the NFL—again, the genesis of Kaufman's story was the neanderthalism Dolphin offensive lineman Richie Incognito directed toward teammate Jonathan Martin just last autumn—but I doubt that's the most relevant argument here.
Rather, I believe NFL general managers balanced the gridiron acumen they believe Sam possesses versus the off-field media circus that they foresaw with his arrival. A total of 22 (!) defensive ends were chosen ahead of Sam in May. Are all of them more talented than he is? No, but certainly some of them are, and at a certain point NFL general managers decided, cravenly or not, that an onslaught of reporters representing every outlet from ESPN to US Weekly descending on their locker rooms was not worth the price for a player who at best is a second-stringer.
Michael Sam is not Jackie Robinson. Yes, by being part of an unfairly oppressed minority group, Sam is akin to No. 42. However, when Robinson broke in with the Brooklyn Dodgers in 1947, he was a known and valued commodity. Two years earlier, in Robinson's one season with the Kansas City Monarchs, he batted .387. The following season, in 1946, he led the AAA International League with a .347 average and a .985 fielding percentage for the Montreal Royals and was named the league's Most Valuable Player.
Michael Sam is not Jackie Robinson because Robinson was a sure thing. Robinson was Major League Baseball's Rookie of the Year in 1947 – despite all the bigotry he faced on and off the diamond—and National League MVP in 1949. It would be much more interesting if Ira Kaufman had asked Dungy if he would have drafted the insanely talented Jadeveon Clowney if he were gay.
My guess is that Dungy would have replied, "Are you kidding? Of course!"
In a somnolent week for sports news, Tony Dungy is taking a lot of grief for saying he would not have drafted Michael Sam. But why are 31 NFL franchises, most of whom had at least six or seven opportunities to select Sam back in May, not getting blasted for passing on him?
Is Tony Dungy Homophobic, or Just a Great Judge of Talent? | Sports