'Tony Hawk's Pro Skater 1 and 2' Is Getting Remastered and Here's What We Know
On his birthday, professional skateboarding legend Tony Hawk gave fans a gift of his own when he announced that the first two games in the Tony Hawk's Pro Skater series were getting remasters later this year.
Tony Hawk's Pro Skater 1 and 2 will be released for PlayStation 4, Xbox One, and PC via Epic Games on September 4.
Check out the first trailer for Tony Hawk's Pro Skater 1 and 2 Remaster below.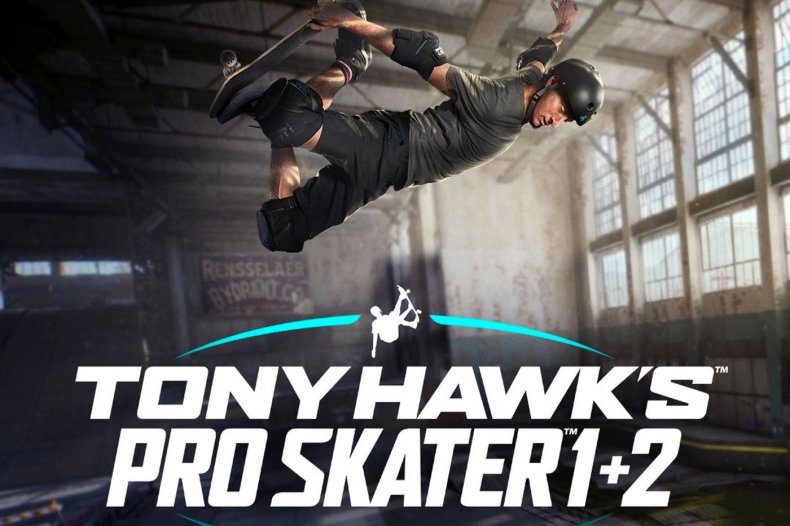 The remasters will come with the full original roster including Steve Caballero, Geoff Rowley, Bucky Lasek, Elissa Steamer, Bob Burnquist and many more.
The skaters will have their own Special Moves along with a few new tricks that have come around in the last two decades. This will allow players to pull off more combos than ever before.
Original levels from the first two games will be included in the remaster with many of the songs from the original games. Players will be able to play the levels solo with old and new goals, with a friend in local co-op, or online with original multiplayer game modes.
Gamers will be able to play Tony Hawk's Pro Skater 1 and 2 in 4K resolution and at 60 frames-per-second (FPS).
Create-a-skater and create-a-park return with new features added for the remaster. Create-A-Park will feature a robust editing suite, enabling an incredible level of customization to create the skatepark of your wildest imaginations. These custom parks can be shared online with friends. And players will be able to create the skater of their dreams with more customization options than ever before.
Tony Hawk's Pro Skater 1 and 2 will sell for $39.99 or $49.99 for the deluxe version. That version will come with unique gear and content that wasn't specified on the official site.
There's also a collector's edition that will sell for $99.99 and will come with the digital deluxe content and a limited-run Birdhouse deck. The deck features the iconic Falcon 2 design, reissued exclusively for the collector's edition. It'll also be autographed by Tony Hawk himself.
Pre-orders for Tony Hawk's Pro Skater 1 and 2 remastered will be available soon, and if you prefer the digital version will receive access to the Warehouse Demo ahead of the games' official launch. The demo will arrive some time in the summer.
If the physical copy is more your jam, select retailers will receive a limited edition Tony Hawk mini fingerboard at launch.
What do you think of the first two Tony Hawk's Pro Skater games getting remastered? Which of the two was your favorite? Let us know in the comments section.