Life Coach Tony Robbins Slams Me Too Movement During Tense Confrontation With Survivor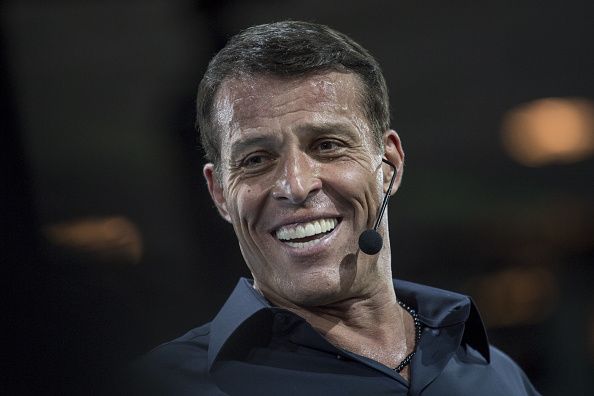 Motivational speaker Tony Robbins is being slammed on social media after comments he made about the Me Too movement during a seminar last month. NowThis footage shows Robbins talking to a crowd in San Jose, California denouncing the movement.
"If you use the #MeToo movement to try to get significance and certainty by attacking and destroying someone else, you haven't grown an ounce. All you've done is basically use a drug called significance to make yourself feel good," Robbins said.
The celebrity life coach told the audience he wasn't "knocking the #MeToo movement," but was "knocking victimhood." He addressed the crowd, asking them to consider the impact of it while saying "anger is not empowerment."
"Who should throw the stone? You shouldn't throw that stone if you live in a fucking glass house," Robbins said. "Is there any one of us that hasn't done something that we prefer we'd not or that we're embarrassed by or that was hurtful even if we didn't intend it to?"
The audience member who stood up to Robbins was identified as Nanine McCool, according to the NowThis video. McCool was handed the microphone, where she told Robbins he was "mischaracterizing the #MeToo movement."
"Certainly there are people who are using it for their own personal devices, but there are also a significant number of people who are using it not to relive whatever may have happened to them, but to make it safe for the young women," McCool said. "So that they don't have to feel unsafe."
Robbins asked McCool to hold out her fist when Robbins used his fist to press back against hers. Robbins proceeded to physically push McCool back when he explained that "when you push someone else it doesn't make you more safe, it just makes them angry."
"You are a leader and an influential man and you are doing a disservice, in my opinion, to the #MeToo movement," responded McCool.
Others stood behind McCool and were appalled by Robbins comments about the movement.
The #MeToo movement, which was founded 10 years ago, brings attention to survivors of sexual harassment and violence. Other celebrities who have expressed concern over the movement include Bill Maher, Catherine Deneuve, Matt Damon and Bari Weiss.