Is Tony Romo Leaving CBS? ESPN Ready to Make Former Cowboys QB Highest-paid Sportscaster in TV History
CBS Sports could be on the verge of losing Tony Romo, amid reports ESPN is prepared to make the former Dallas Cowboys quarterback the face of its Monday Night Football show.
According to Michael McCarthy of Front Office Sports, ESPN is preparing a deal worth between $10 million and $14 million to lure Romo away from CBS. The multi-year deal would make the 39-year-old the highest-paid sport broadcaster in the history of American television.
When contacted by Newsweek, ESPN declined to comment.
In the early 1990s, John Madden made approximately $8 million a year as the voice of Monday Night Football—a record sum yet to be matched—while Jon Gruden earned around $6 million a year in the role, before returning to the Oakland Raiders at the beginning of last season.
CBS, the report added, retains the right to match any offers to Romo and negotiations are not expected to be concluded until a few months after Super Bowl LIV.
Romo's 14-season career in the NFL came to an end when he retired from professional football in April 2017, shortly before he joined CBS on a three-year deal, worth approximately $3 million a year, which is due to expire at the end of the current season.
Working alongside play-by-play announcer Jim Nantz, Romo has emerged as one of the stars of NFL broadcasting, winning fans over with his enthusiasm and the seemingly uncanny ability to predict which plays teams will run.
The former Cowboys star will undoubtedly be the most prized analyst in the free-agent market this season and his future has been subject of speculation for a while.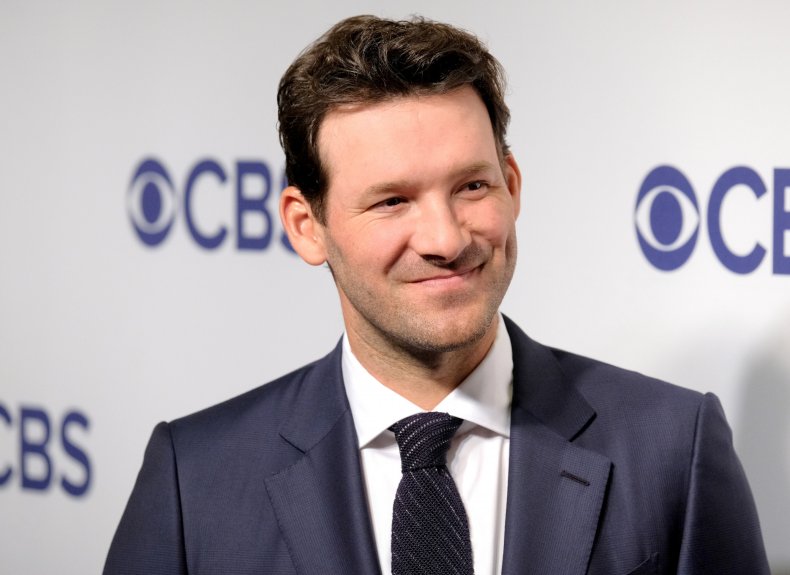 Last week, the New York Post reported ESPN was planning to move on from Monday Night Football producer Jay Rothman, with CBS' lead NFL game producer Jim Rikhoff among the possible candidates to replace him.
In his role, Rikhoff works closely with Romo, though is understood their respective futures are not directly linked.
Following Madden's departure, the role of analyst on Monday Night Football has been filled by Joe Theismann, Tony Kornheiser, Ron Jaworski, Gruden, Jason Witten and Anthony "Booger" McFarland, who was promoted to the role in May last year after Witten ended his retirement to return to the Dallas Cowboys.
With the exception of Gruden, none of those who have followed Madden have lived up to the veteran broadcaster's standards and Monday Night Football has come under scrutiny for lacking the oomph and pizzaz of rival broadcast booths.
Despite the criticism, viewing figures have been pleasing for ESPN. Last month the broadcaster reported Monday Night Football recorded its highest audience since 2015, finishing the 17-game schedule in 2019 with 12,569,000, an eight percent increase from the previous year.
The program ranked as cable's most-watched series for the third straight year and the increase in viewership marked the second consecutive season with an eight percent rise in viewership, with audience up an overall 17 percent from the 2017 season.