Tony Romo Might Be a Top Prize in Free Agency This NFL Offseason
The upcoming NFL offseason might be one of the more entertaining offseasons in recent memory. Not only are the Raiders leaving Oakland again, they are moving to Las Vegas, which will hold the draft in April. There are several top-tier college quarterbacks entering the draft, and there a slew of top-name NFL quarterbacks entering free agency—headlined by Tom Brady.
Then there's Tony Romo, the former Dallas Cowboys quarterback who will call Sunday's AFC Championship game in Kansas City. Since Fox will carry the Super Bowl from Miami in two weeks, Sunday could be Romo's last game in the booth for CBS. Romo's three-year contract with the network ends after this season, and he could be the top target for ESPN, which has a contract for Monday Night Football.
Romo retired after the 2016 season, his 13th with the Cowboys. By April of 2017, he was already assigned to the No. 1 team broadcasting NFL games on CBS, providing color analysis alongside Jim Nantz in the booth.
Romo quickly rose to become a likeable, trusted voice, and he's the third former Dallas Cowboys quarterback who became wildly popular on big-time broadcasts. Don Meredith was the first when he joined Monday Night Football alongside Howard Cosell. The other was Troy Aikman, who still calls games with Joe Buck on the No. 1 team for Fox broadcasts.
Romo has a certain "it factor" that makes him successful, according to Chad Finn, who covers sports media for the Boston Globe.
"Romo's enthusiasm, knack for prediction, fresh-off-the-field knowledge, and ability to explain football's complexities in a concise and engaging way made him an immediate star in the booth," Finn wrote.
Romo got out of the game after an injury sidelined him during the 2016 season, which opened the door for then-rookie Dak Prescott, who has become not only a face of the franchise, but also a free agent this offseason.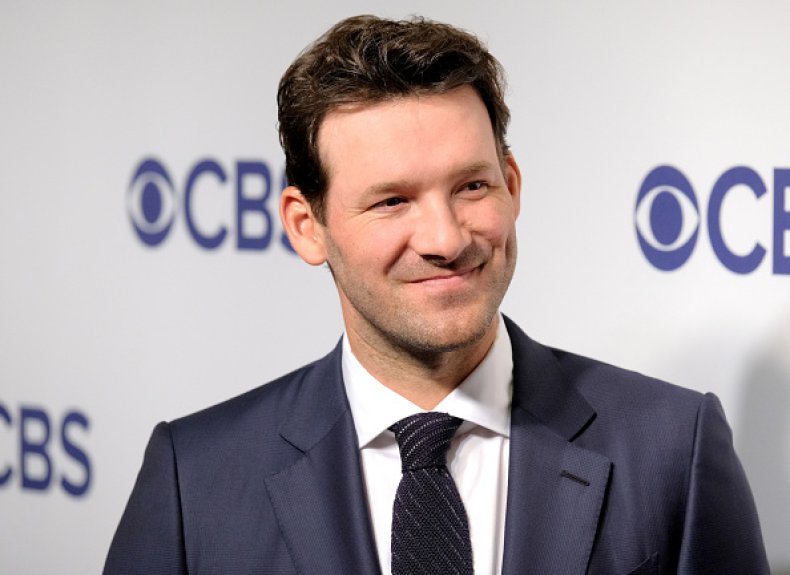 During Romo's direct path to the broadcast booth, he took his ability to study and analyze game situations with him. He's able to break down quarterback progressions, passing routes and defensive schemes. He's also able to identify trends that might get overlooked by most broadcasters and reporters.
When the Tennessee Titans played the New England Patriots in the AFC Wild Card Game two weeks ago, Titans coach Mike Vrabel took one penalty after another during a punt situation in the fourth quarter to keep the clock moving in what ended up as a Titans victory.
But before the sequence, Romo predicted what would happen.
The three-year contract Romo has with CBS expires in a few months, which means a bidding war could open up between CBS and ESPN, as Monday Night Football has become a dud in the ratings, and with ESPN having so much money invested in the program.
Disney, which owns ESPN and ABC, could also make a move and push Monday Night Football from the cable channel ESPN to network on ABC, which would better the company's chances of landing a Super Bowl bid. Winning a bidding war with CBS over Romo could be part of the equation.
But CBS has a good thing with Romo and Nantz calling games together, and it would be a difficult decision to break up the pair.
The Herald reports that Romo probably makes between $3 million and $4 million, and that Romo could command as much as $10 million during his next contract.